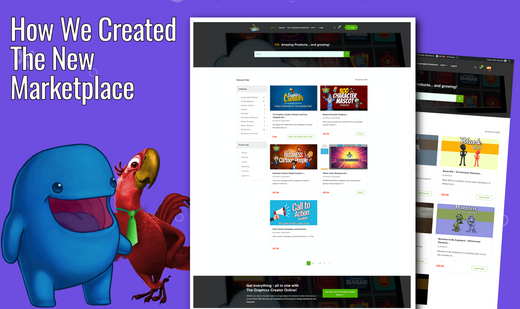 Hi Everybody!
We're a small software company that's been around for over 15 years. We've built great products and services, but we're constantly looking for new ways to grow.
To stay up with the needs of our customers, we created an online version of our popular software… and it's been doing excellent! But so many of our fans still wanted the downloadable Graphics Creator. And they wanted lots of creative content for it.
They wanted more templates, graphics of people, 3D images… it was hard to keep up with it all.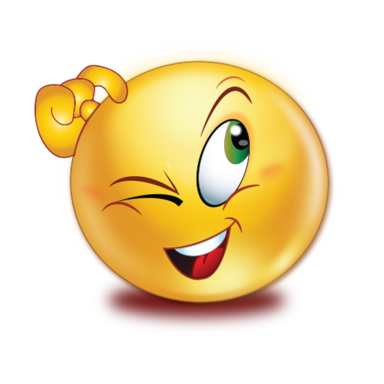 So one day we had this crazy idea of creating an online marketplace. We'll have the very users of the software create content for the software they use! And we'll create a way for them to sell their hard work to others!
But how? Our current membership and download system at the time wasn't set up for a marketplace.
So we scoured the web, and found the magic solution: Easy Digital Downloads.
The reviews for it were outstanding, it was made for downloadable software… and it worked. Literally, right out of the box!
Easy Digital Downloads (EDD) is a free WordPress plugin that makes online digital products more accessible. There are now more than 102 official extensions and themes, and hundreds more third-party extensions for EDD.
Not only did EDD help us improve the download experience for our customers, it had a feature that allowed us to create an instant Marketplace!
---
Here Are Just the First 5 Reasons I Love Using Easy Digital Downloads:
It's Free
It's a plugin for WordPress. Just search for it in the WordPress plugin archives. Download it and install it. It works immediately giving you tools and features help with digital downloads of your products such as eBooks or music files… and in our case, Software.
There's also many free and paid add-ons available that will enhance your site a million ways.
It's User Friendly
Because EDD is a plugin, it doesn't require any knowledge of PHP, HTML or CSS. It can be used on any website – even one that has already been made. The interface is intuitively designed and the instructions are easy to follow.
It was REALLY easy to create a complete shopping cart! For a few extra dollars, it has add-ons for listing courses & memberships, features for coupons or discounting products, item discounts and advanced reporting tools so you can profit from each sale. It's as easy as 1-2-3!
Easy Customer Management
I love that Easy Digital Downloads makes Customer Management simple. AND it comes bundled with EDD as soon as you install the free plugin. The management feature shows us an individual's entire history on a webpage, provides invoices that are sent to the customer, allows us to communicate directly to customer if we need to … and it allowed us to create different custom "Thank you" pages. One to show users their downloads after a purchase, and one to show users who've purchased the online, '"in the cloud" version.
Adding the Laughingbird Marketplace
The main reason we wanted EDD was to create our new marketplace. But Easy Digital Downloads has become so much more … and so much more invaluable to Laughingbird Software.
For the Marketplace, we installed a plugin they've made for EDD called "Front End Submissions".
This allows our customers to create their own 'store'. They can upload their products, write descriptions, add thumbnail images and even ad video right inside their own account area. They don't have to ever login to the site's back end admin area, they upload their items from the "front end" of the site.
All possible once we discovered EDD.
Their Support
I'll tell you, I've learned a lot about customer support while communicating with EDD. They're super friendly and they answer my questions perfectly. Every time. But before you even get to the 'contact us' form, they provide lots of instant help (with an interface has an intuitive design which makes finding my solution actually enjoyable). But if I had, for example a question about custom CSS for a specific look and feel that wasn't included with the original plugin, they made it easy to get help from a real person.
Some of the other items and plugins we're using for our new website:
This is the WordPress theme We're using. It was created by WpNinjasDevs.
The've become one of my favorite companies to work with. The theme is beautiful, very customizable and works 100% with Easy DigitalDownloads and the Marketplace. You can download it from ThemeForest.
Their support is also outstanding. The owner is incredibly helpful and I've been bugging him quite a bit for custom solutions.
---

AffiliateWP
This has allowed us to create a super nice Affiliate program for our customers.
(And it was created by the same developers of EDD – Sandhills Development)
---
All In One SEO

Which is doing really great helping us with our SEO efforts.
---
Elementor Pro

This is a "page builder" plugin. It's all drag and drop and has lots of 'widgets' you can use to make your website really cool.
---
WPRocket

This is the very best performance plugin I've found. It's boosted our site's speed by 75%.
Love it.
We've been thinking about creating the Marketplace for a while now. We wanted an easy way for everybody to create their own store without worrying about any coding or having any design skills.
Thanks to Easy Digital Downloads and their plugins and The EIDMart theme we made it happen.
If you wanted to create your own Marketplace, these are the tools that'll make it easier for you.
What do you think? If you have any comments or suggestions, type them out below in the comments section!
Now, go look for some downloads!