Hi everybody! 😀I haven't done a video tutorial in a while so I thought I'd do one today for you.
Here's a cool way to create an outline over IMAGES (not just text). It works pretty well with most graphics. … this tutorial also shows you how to create a quick watermark for your 'art gallery' or maybe your youtube videos.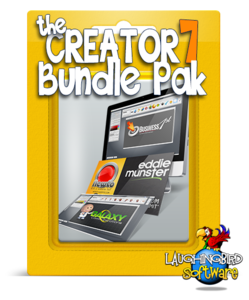 We're now on version 8! Create all of your graphics with The Graphics Creator version 8, Logos and Business Cards!
It includes over 150 logo templates and 50 business card templates (that you can have printed and sent right to your door)! 
Read More about this software package here!