Graphics are an increasingly important component of marketing videos today. But, while motion graphics can strongly enhance the effectiveness of your communications, they can also be complex and tiresome to execute. Moreover, there's much confusion about how much it costs to create graphics for video.
The cost of creating graphics for video varies from $1,000 to $5,000 per finished minute for most practical purposes. The final cost will depend on various factors, including the duration and complexity of the project and the quality and extent of the creative input required to execute it.
This article will look into the factors that affect the pricing of graphics for video and suggest ways that you can minimize the cost of your next motion graphics project.
Factors That Affect the Cost of Motion Graphics
Motion graphics are animations of graphic elements–like line, color, text, and illustrations–that enhance the communicative content of a video or animation project. They can be as simple as a few characters of text on a plain background or as dynamic as the title sequence of the latest blockbuster movie.
The great variety of content that falls under the category of graphics means that the cost of producing motion graphics for video can vary just as dramatically. Primarily, their cost will be decided by the scope of the project and its budget. So, graphics for the social media page of a small business will cost much less than branding for a large corporate client.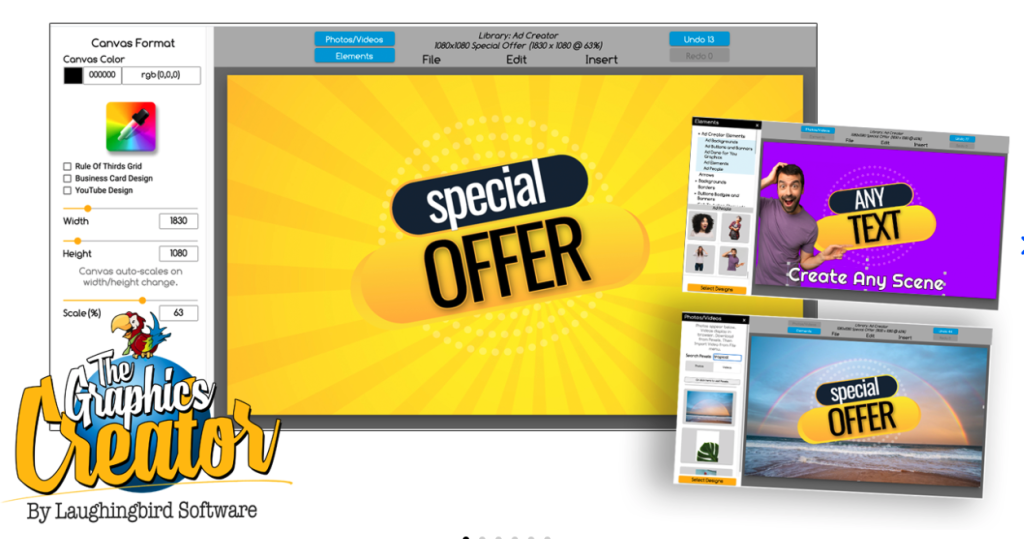 The factors that will determine the cost of graphics for your next video project are:
Duration
Complexity
Creative Input
Let's take a look at each of these.
Duration
The duration of the motion graphics sequence or sequences you need will significantly impact their pricing. An extended motion graphics sequence or multiple sequences will involve more work than a shorter or single sequence.
For instance, if each frame of your graphics project is individually created, a two-minute sequence will literally involve twice the work of a one-minute sequence. Inevitably, your two-minute graphic sequence will cost you more than a one-minute graphic sequence would have cost you.
More often, motion graphics artists will use keyframes to reduce their workload. This way, they can create longer sequences of motion graphics without individually creating each frame. However, longer graphic sequences will still require more work and cost you more.
Remember that motion graphics can involve teams of professionals with different skill sets. So, longer sequences may also require hiring more talent and involve greater coordination and planning, further driving up the price of your project.
Finally, longer projects may also demand more revisions to get to completion. More revisions will increase the time taken to complete the project and add to its cost.
Complexity
As mentioned earlier, motion graphics projects can vary greatly in scope and complexity. The more complex the project–and the greater its scope and visibility–the more expensive it is likely to be.
The most complicated motion graphics projects will require you to hire large teams. They may weave together multiple styles of animation, illustration, or design and involve other specialists, such as sound designers and video editors.
The most sophisticated motion graphics projects can use a combination of:
Graphic design.
Illustration.
2D animation.
3D animation.
Rotoscopy or other specialized animation techniques.
Photography.
Video.
Sound recording, design, and editing.
Music.
Photo and video editing.
Of course, the cost of motion graphics will also be significantly impacted by the quality of the animation and the degree of customization it involves. Design and animation elements that are more detailed will involve considerably more work and may require greater skill and experience.
Some projects may involve working with already available footage, photographs, or design elements. Others might require every element to be designed or customized, down to the individual fonts used. Inevitably, more detailed projects will cost more than simpler ones.
Often, the simplest motion graphics projects are executed by a single individual and will, thus, cost less. On the other hand, the experience and infrastructure needed to execute complex projects mean that you may have to hire a reputable design firm. These firms will cost you more.
The relationship between the complexity of a motion graphics project and its cost explains why an animated gif for a social media post is likely to be much less expensive to sanction than the title sequence for a multi-million dollar motion picture.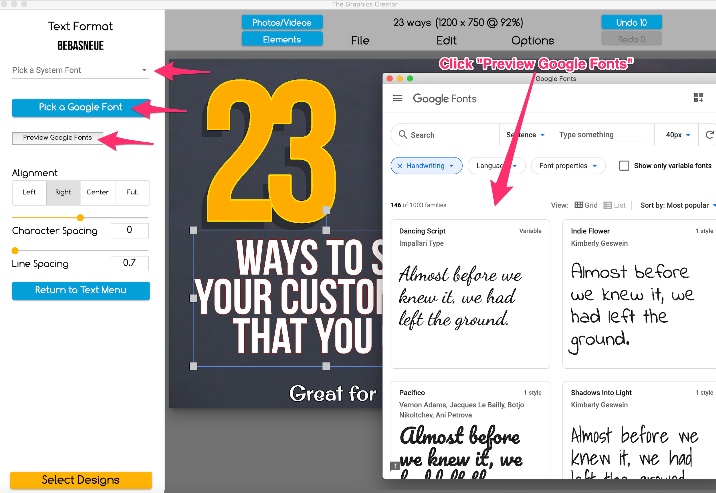 Creative Input
Another significant factor in the price of motion graphics is the degree and quality of creative ideation required.
You could oversee the entire project yourself, as long as you have a clear plan for its execution and can either execute it yourself or find an individual or a team to manage it for you. In this case, your project will cost less than a project requiring a creative team to develop a creative plan.
On the other hand, if you need to hire an experienced, in-demand creative professional or team to conceptualize and coordinate your motion graphics project, it's likely to be more expensive.
How Can I Save on My Motion Graphics Cost?
Motion graphics effectively aid in clarifying communications and can help better articulate the intentions behind your communication. So, the many variables involved in developing motion graphics for video shouldn't put you off the idea of using them in your video project.
The market for video and animation services is deep enough to offer a wide range of solutions for individuals and businesses at various price points. Advances in digital technology, cheaper computing power, and numerous skill-development programs have also lowered the cost of developing motion graphics for the most affordable end of the market in recent years.
You can save on your motion graphics needs by hiring emerging designers, doing as much as you can on your own, aiming for maximum simplicity of your project, and using stock libraries.
Whether you're an accomplished media professional or a small-business owner with no communications experience, there's no reason you need to spend beyond your budget when commissioning your motion graphics project. With a little bit of research, planning, and foresight, you can find a solution that works for your specific needs.
The following sections will outline a few practical solutions for keeping the cost of your motion graphics project under budget. Although every suggestion here may not apply to your particular project, they may still assist you in thinking about various approaches to your project.
Hire a Less Experienced Professional
Your graphics project may be simple enough for one individual to execute. In that case, the most significant cost-reduction measure you can take is to hire a less experienced professional for the job.
More experienced and in-demand design professionals tend to charge premium rates for the advanced skills they bring to the table. On the other hand, you can find graphic artists for as little as $18-35 per hour. And college students might work for even less to build a professional portfolio.
However, remember that you'll get what you pay for. Often what looks cheap on paper ends up costing more because of reworking or ends up producing an unsatisfactory result. So, always make sure to thoroughly vet your candidates and try not to go for the absolute cheapest option.
Still, an inexperienced graphic artist may not be a bad one. Before hiring a motion graphics artist, look at several artists' portfolios. This way, you can find an artist whose style you like or who has experience executing work in a similar style, even if it's only on a college assignment.
Consider that the communication skills of the graphic artist you hire are as crucial for the success of your project as their professionalism, reliability, and hourly rate. You must also be clear in communicating your requirements to the artist, especially if they're less experienced.
Finally, the quality of your motion graphics should match the production values of the video they are accompanying. So, if you're making motion graphics for a more polished video product, you will want to ensure that the graphics overlaid on it are of a similarly sophisticated finish.
Do As Much as You Can Yourself
If you're not a design professional and don't have any experience in or inclination for visual design, you may have to hire a design professional to create the motion graphics for your video. Despite this, there may be several aspects of a motion graphics project you can contribute to or complete yourself.
How to Contribute to the Project
You could develop the concept for the video, write any text required, or provide assets you own, such as a logo or other previously sanctioned brand identity, privileged information, older videos, client testimonials, etc. All of these can lower the cost of making motion graphics for video.
As mentioned in the earlier section, effective communication on your part can also help the graphic artist or team work faster and more efficiently, saving you time and money on a motion graphics project.
Create Your Own Video Graphics
Finally, if you're a little more computer savvy and adventurous and have plenty of time on your hands, you'd learn one of the many free or affordably priced motion graphics applications available today, such as Adobe After Effects.
Several of the newer motion graphics software also come with readymade templates and complementary libraries of digital assets that make them very easy and affordable to use. Using these products, even a non-specialist can create motion graphics, as long as you have reasonable expectations for the outcome.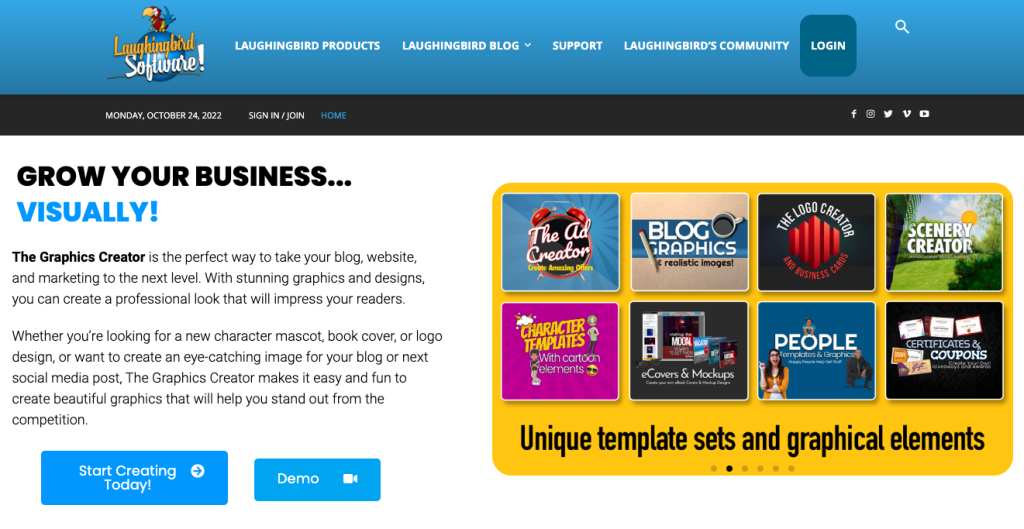 Create Your Own Motion Graphics for Social Media and Advertising
If your goal is to stand out in a crowd of social media posts and ads, then you can use a much more simple tool to create your own motion graphics. This involves using graphic design templates and adding motion graphics backgrounds as well as other design elements.
The Graphics Creator is simple and intuitive, allowing you to select a template, pop in an animated background (use the ones included or import your own), add text and/or other elements, and export it. You can then create it as a .mp4, etc. in just a couple of minutes using the free software Handbrake.
Aim for Maximum Simplicity
As has already been mentioned, simpler motion graphics projects can be significantly less expensive to produce than more complicated ones.
Complex graphics may require you to hire multiple specialists. Apart from designers and animators, your project may require photo, video, and sound artists, as well as greater creative input and more coordination. All of these will inflate the price of your project.
And larger, reputable firms with considerable human resources have significant overheads and charge a substantial markup for their experience.
Working With a Large Design Firm
When resources aren't a constraint, working with a big-name design firm is well worth the money. It can protect you from protracted and painful experiences in bringing your project to fruition. A team of dedicated and experienced creative professionals will also deliver the best possible outcomes for your project.
Unfortunately, in the real world, many of us have to work with significant budgetary constraints. In this scenario, a simple or minimal motion graphics style can save you money by requiring fewer hours and specialists to accomplish.
Working With a Single Specialist
If you don't require extensive detailing in your graphics, you may not need as many illustrators or designers. Similarly, a single specialist–such as a video editor or motion graphics artist–may be able to execute multiple tasks–such as image and sound edits–on the simplest graphics projects.
Reduced complexity will also require less coordination, resulting in fewer iterations of feedback and less reworking. Ultimately, the lowered scale of the project will lower the costs of your motion graphics.
At the same time, simpler styles of motion graphics need not be inferior to more complex work. The effectiveness of some of the most iconic motion graphics (such as the HBO opening theme graphic) is rooted in simplicity. So, if a simpler style works for your project, you might want to consider simplicity to keep prices low.
If you're unsure of coming up with ideas yourself, you can always research minimal graphic styles that have worked well in the past. This will help you to come up with ideas that satisfy the unique requirements of your motion graphics project and save you money in the process.
Use Stock Libraries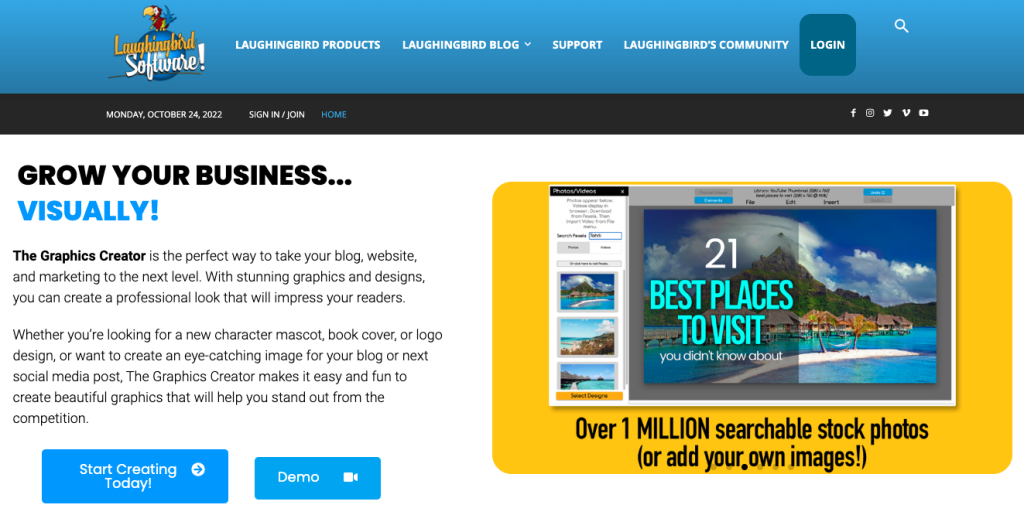 Many of the elements required for your motion graphics project need not be created from scratch. You don't need to travel around the world to get one shot, as this is unaffordable for all but the largest productions. Instead, you'd buy the individual assets you need from other producers.
There are extensive stock libraries for photos, video, sound, visual effects, music, and illustration today. Within these, you can find all sorts of assets, including specific niches, such as 3D models that can be further manipulated.
Pexels photo and video library are included for free inside The Graphics Creator.
Moreover, stock assets are available at a wide range of prices. Often, their licensing terms take into consideration the end-use of the asset. So, it can be cheaper to obtain digital assets for use in motion graphics that are intended for use on small-scale video projects.
Using stock libraries, you need not create all the elements that go into your motion graphics project from scratch. This can save you significant time and money in making motion graphics for video.
Final Thoughts
The cost of motion graphics for video varies widely depending on the duration, complexity, and scope of the project. Ideally, you should hire an experienced design firm to oversee the most complex and ambitious projects.
On the other hand, if you have significant budgetary constraints (as most of us do!) and more modest requirements, there are several measures you can take to lower your costs. As long as you have reasonable expectations, you may even be able to execute the motion graphics yourself, using simple design software and stock assets.
Wondering how much other graphics cost? Take a look: