The three most common image formats you'll see online include GIF, PNG, and JPEG (or JPG) files. If you're working on a design or image to upload to a website, you'll need to know what file type to use. However, you need to know the differences between these files so you can choose the one that best suits the circumstances.
The difference between GIF, PNG, and JPEG is the image's main purpose. GIFs are for animated images, PNGs are for lossless compressed images, and JPEGs are best for photographs. GIFs and JPEGs have small file sizes, while PNGs are larger.
If you're creating digital graphics, you'll need to know how to save them properly. Otherwise, you could lose image quality or create a file that is too big for your device to handle easily. This article contains all the information you'll need to easily compare these image file types.
Differences Between GIF, PNG, and JPEG
All three of these file types support images that can be saved and shared to showcase your work. However, each file works best in different situations. You'll want to know what format to save your work in as you create your designs.
GIF Image Files
GIF (Graphics Interchange Format) files are raster images you can animate. They work by combining multiple images in a sequence and displaying them to create the illusion of movement. GIFs are usually short and looped, so they never stop replaying. You can think of them as digital flipbooks.
These files are also popular for displaying static graphics, although they can only use a limited number of colors.
Overall, you'll encounter GIFs on various websites– usually social media platforms. People use them to send memes or reactions to each other.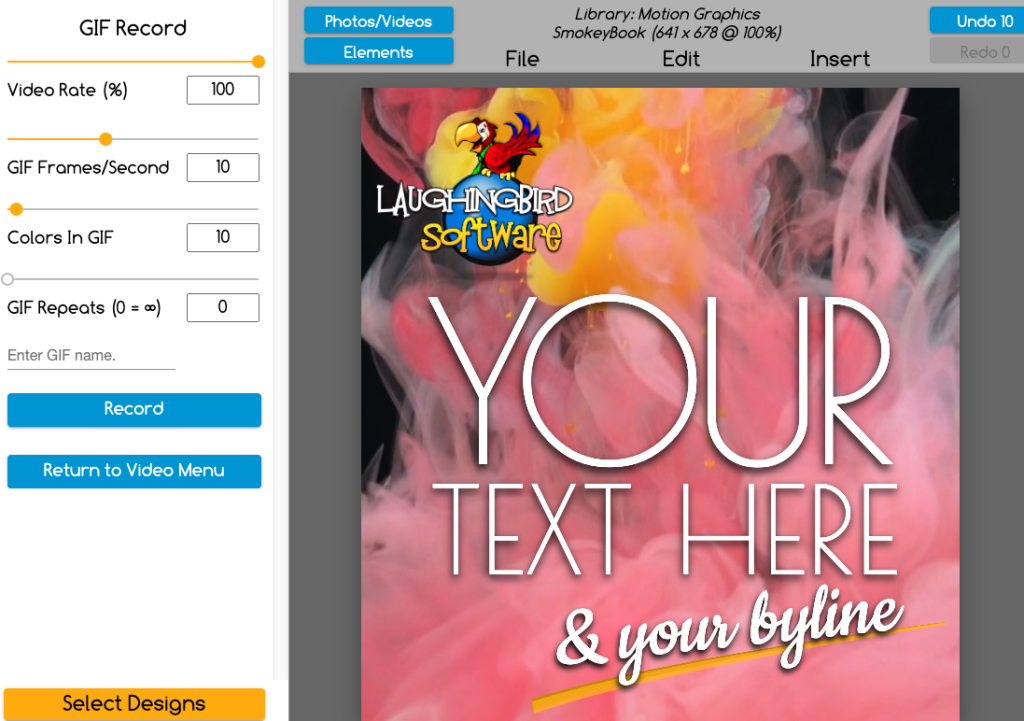 Pros
Have tiny file sizes.
Load quickly.
Use lossless compression, which limits the decline in image quality.
Cons
Only support 256 colors.
Can be difficult to edit.
Slow internet connections impact their quality.
Can appear blurry if you use photos.
PNG Image Files
PNGs (Portable Network Graphics) came about to replace GIFs. They present a single, high-quality image through lossless compression. However, they offer a much broader color palette than GIFs, so you're not as limited.
These image files are the most popular with designers because they support transparent backgrounds. This feature makes them useful for logos, graphs, and banners. Since transparent PNGs don't use a background, it's easy to add them to websites without having to match the background to other colors on the site.
Plus, since they're transparent images, they can easily be placed in front of or behind other images. For example, you can take a PNG image of a car and drop it in front of a picture of a house. Or place a transparent png person over a sales graphic as seen here: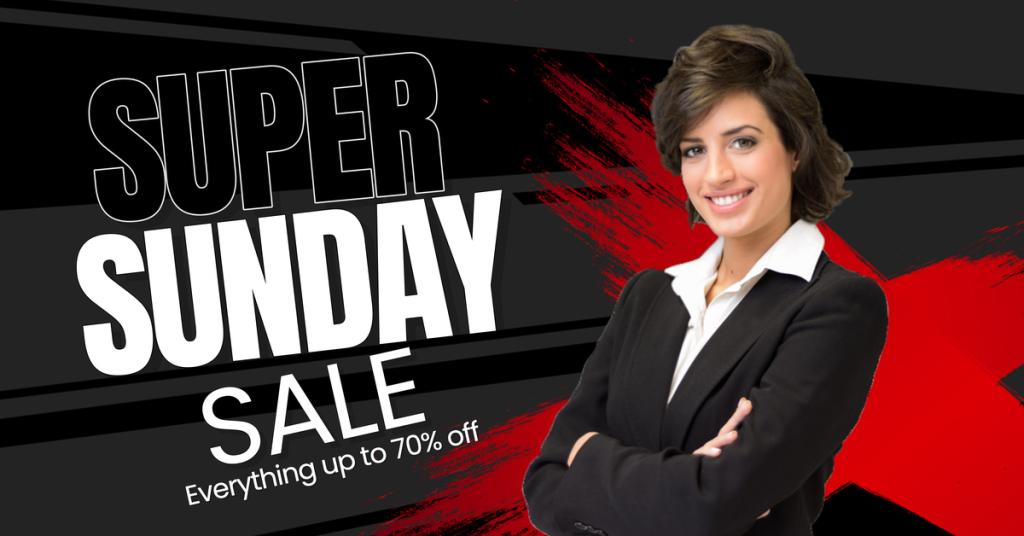 Of course, PNGs can also have backgrounds. These backgrounds can be removed (see below).
PNGs are most known for using lossless compression, which allows the image to keep all of its data even when you compress it. That means you can create very detailed images without losing image quality.
Pros
Cons
Can have large file sizes.
Don't support CMYK color.
How to Make a PNG Transparent
If you have a PNG file image that isn't transparent but want to remove the background, you can. For instance, perhaps you'd like to remove your business logo from a background so that you can place your newly transparent logo on any image.
Read how to make a PNG transparent with The Graphics Creator.
Find out more about png advantages and disadvantages!
JPEG Image Files
JPEGs (Joint Photographic Experts Group) have been the standard image format since the 90s. It's best for digital images and is most widely used among photographers. This file type uses 24-bit color and lossy compression, making it easier to store and share images.
Due to how a JPEG compresses, it can display 16.8 million colors without having large file sizes. This feature makes it very attractive to photographers and web designers. These pros use JPEGs online since most browsers can open them quickly without sacrificing much detail.
Overall, JPEGs are the most common format that you'll find online. They're compatible with most browsers, and their small file size allows quick online access.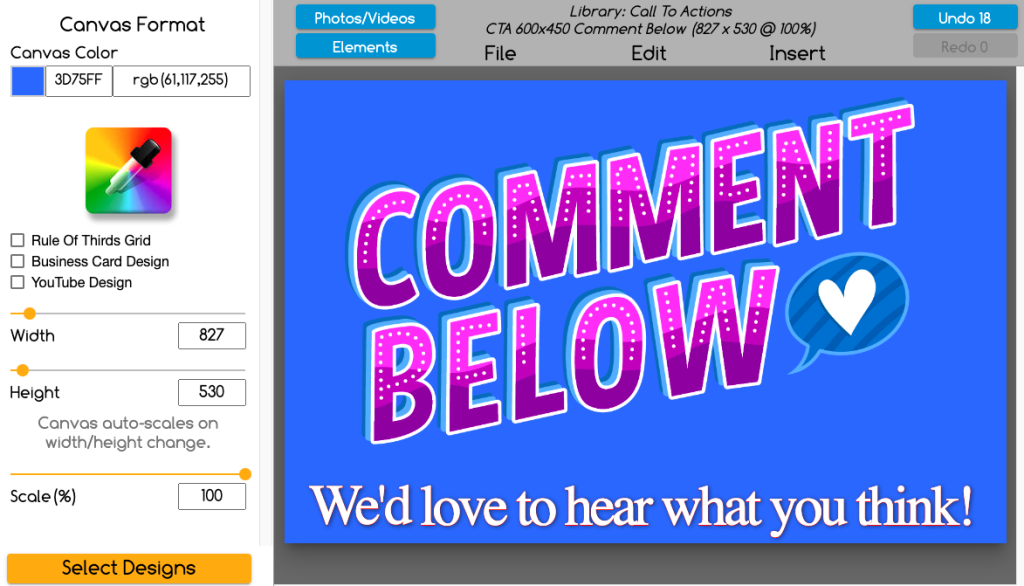 Pros
Most widely recognized image file format.
Small file sizes for upload and viewing.
Uses lossy compression.
Best for photography.
Cons
May compress the images too much, causing quality loss.
Can lose pixel data, causing noise (or pixelation).
How To Choose Between GIF, PNG, and JPEG
After working on an image, you want to ensure that you save it using the proper file format. That way, you won't have to worry about the image losing quality. GIF, JPEG, and PNG are all common options, but you must always choose the right one.
This chart will help you understand when to use what image file format for the best results:
| | | | |
| --- | --- | --- | --- |
| File Format | Intended Use | Usage Examples | When To Avoid |
| GIF | Small image files with animation | Website buttons, advertisements, and animated graphics | Detailed images or photography |
| PNG | Graphic design, transparency, to keep quality in smaller images | Logos, banners, charts, infographics, screenshots, and designs | Posting high-quality photography online |
| JPEG | Posting high-quality photography online | Uploading photos to social media, blocks, and other websites | Printed media or creating graphics |
You want your images to have as much quality as possible when you share them online. Choosing the right image file format is essential if you have a brand and want to make sure everything looks nice. Plus, you always want the image to load correctly for viewers, so ensuring that your file type can maintain the integrity of your image is essential.
Practicing saving your work as the correct image file is always a good idea. Even if you're not saving the final product, you should get used to always using the appropriate file type. That way, you won't have to make changes later on that could cause the image to lose quality. If the quality drops too much, you may have to recreate the image if you don't have a backup of the original!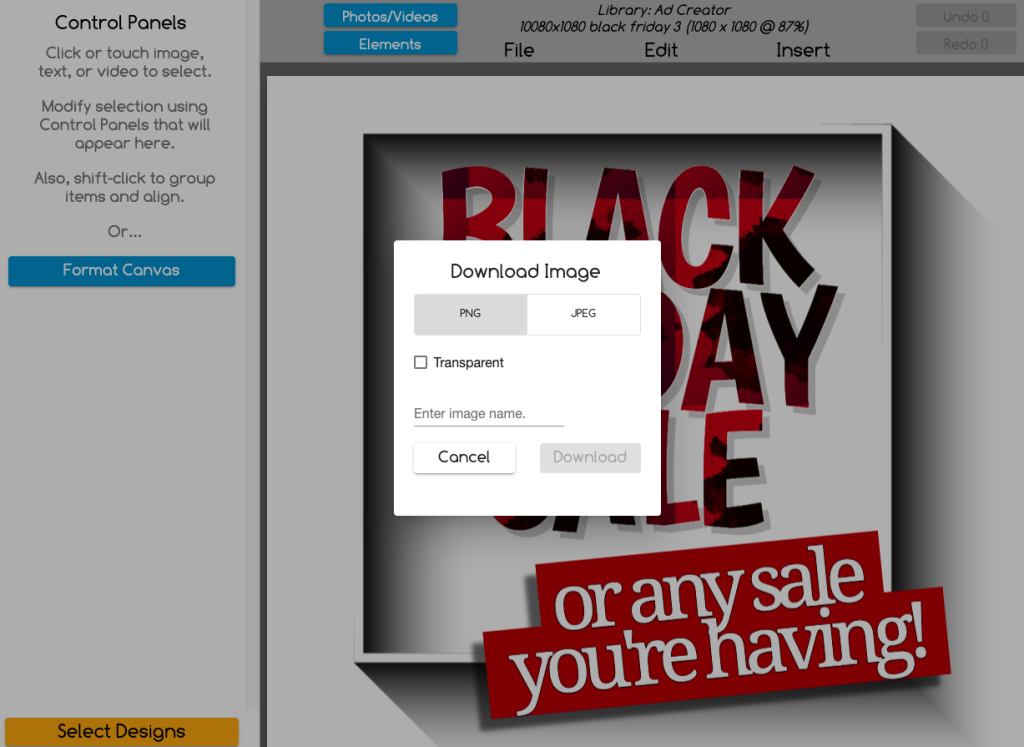 The differences in these file formats make each of them better suited for certain types of images. Here's when you should use them:
Using GIFs
GIFs are the smallest of these three image file formats. They're perfect for creating small or animated graphics. For instance, they work great when making animated banners and buttons. Today, they're most commonly used in reaction GIFs on social media or advertising.
You'll want to choose to save your work as a GIF if it's fairly simple and has some animation. Since this format uses intense compression, the image quality can drop, but it should load very fast for others online.
You can use GIFs in simple web graphics or for online animation. These two features give them plenty of uses. However, you should avoid them when you need to print or want a photo to have a very high resolution.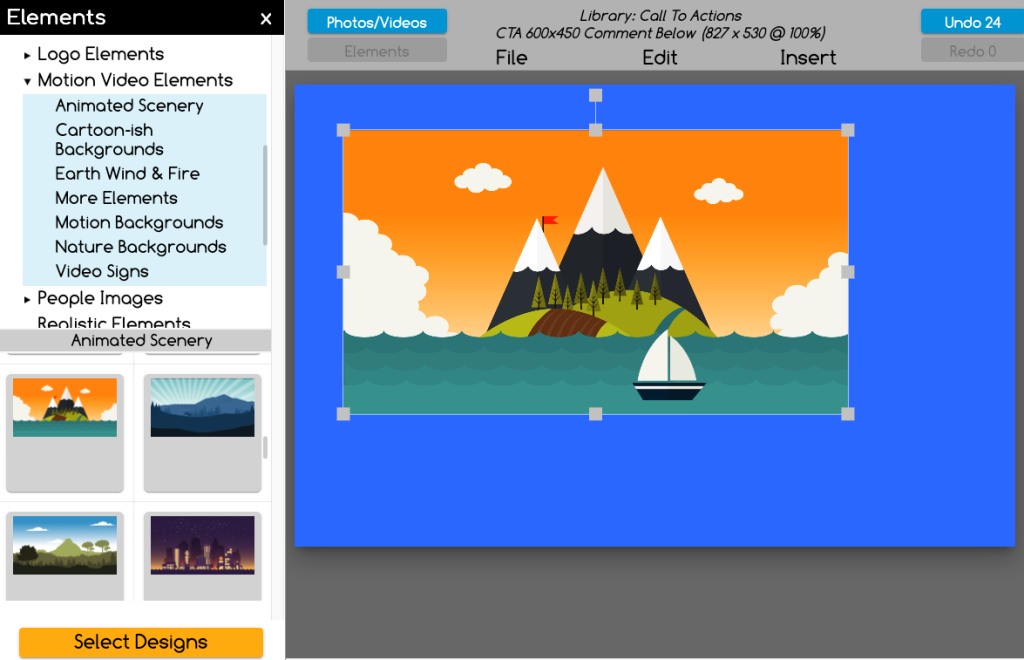 Using PNGs
PNGs are best for when you want to save the image's original quality. They're very common online, and all major browsers support them.
If you're a graphic designer, you'll work with PNGs the most out of these three formats. Since PNGs are best for logos, charts, and other small graphics, designers often use them to create content for web pages.
You'll want to use PNGs for the same purposes. However, you should avoid them when you don't want the file to take up a lot of space as PNGs can be very large. So, if using them on your website, make sure you're using the smallest image size possible.
You also shouldn't use them for high-quality photographs.
Using JPEGs
JPEGs load fast, so you can use them to send very detailed images quickly. Plus, it's the most popular image first online, so you'll find many JPEG images there. It also supports a broad spectrum of colors and has plenty of uses.
You can use JPEGs to post images for social media or blogs, create product images, and document photography or artwork.
However, since these files are small, they do lose some quality. When you compress the image, you also lose any transparency in the background, so JPEGs are not suitable for many design projects.
Compression also "flattens" the image, removing any layers and making it much harder to edit later. So, if you plan on changing the image later, you'll want to save one copy as a JPEG and another as a file that still has the layers (such as a Photoshop file). Or you can follow the video below (you don't need Photoshop).
Converting Between These Image Formats
You'll often need to convert images between different file formats to get the one you want. You can easily convert a PNG to a JPEG by opening it in your design software, then selecting "Save As JPEG." Plus, you can export JPEGs as PNGs to save them in that format.
It's a little more complicated when GIFs are involved. Since they use multiple images to create an animation, they won't transition as smoothly to PNGs or JPEGs. Although, it's usually easier to make the GIF into a JPEG than to make the GIF into a PNG.
Some types of design software make converting your image files easier than others. Overall, it's better to save your images in the correct format from the start so you don't lose any original quality when converting them between different file types.
Conclusion
To summarize, GIFs, PNGs, and JPEGs are all very different from one another. You'll need to make sure you always save your work in the right format to get the best results from them. GIFs are best for animations, PNGs are best for graphics, and JPEGs are best for sharing photographs.
Overall, you'll want to familiarize yourself with these three image formats. They're very common online, so you'll run into them daily. Whether you use them professionally or personally, understanding image formats can help you keep your work in good condition.