Graphic design and marketing are converging terms that refer to different professions or mindsets. Although the two are vital in brand promotion, they feature a few differences that most people might not understand. So, how does graphic design differ from marketing?
Here are five key differences between graphic design and marketing:
They use different tools and skill sets.
They have different communication approaches.
They impact potential customers differently.
They have varying points of focus.
They have different effects on the brand.
Graphic design and marketing have become inseparable in the business setting today, as a brand can't succeed without either.
This article will break down the differences between graphic design and marketing. Read on to learn more.
1. They Use Different Tools and Skill Sets
Today's market is highly competitive, and businesses have to be aggressive to win the attention of their target audiences. So, almost all brands utilize marketing and graphic design to introduce and retain their market presence. Moreover, they must develop strategies to promote their identities, win customers, and generate sales.
Now, graphic design and marketing use different tools and skill sets to promote their brands.
For instance, graphic designers utilize visuals—including logos, leaflets, brochures, and other stationery—to create a brand's identity and first impression to the target audience. These professionals leverage creativity and graphic design principles in branding a business.
On the other hand, marketers use figures, statistics, or data in conducting market research. Then, they use the findings to improve a brand's marketing presence and increase sales. Marketers also utilize skills such as planning and content creation to promote their brands.
Find out how to design your own brand graphics!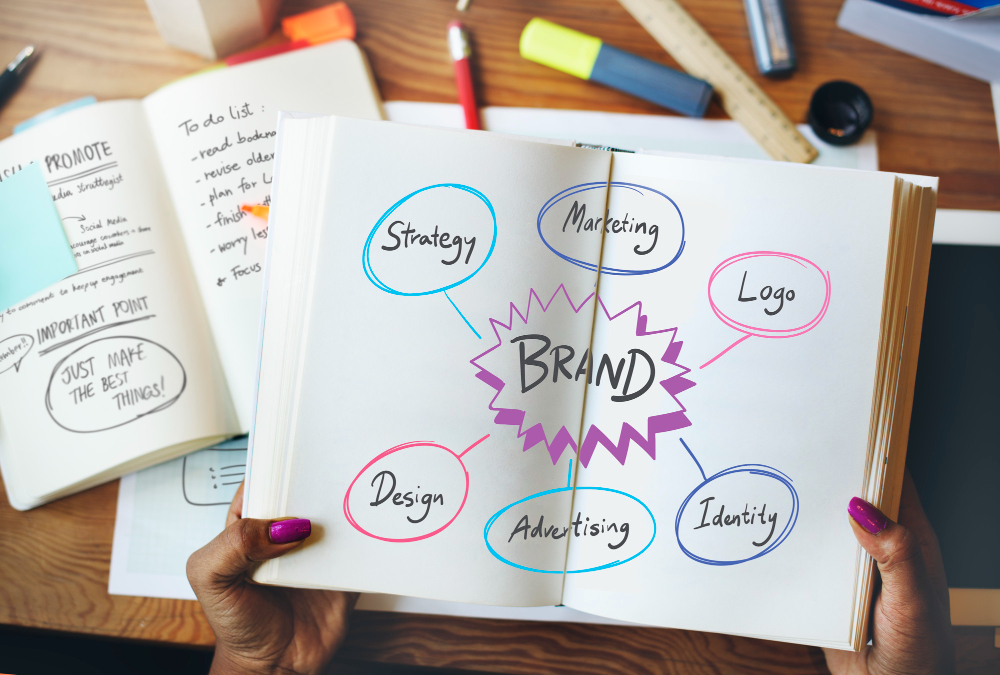 2. They Have Different Communication Approaches
Both graphic design and marketing communicate the brand's story to its audience. However, graphic designers use visual awareness to connect to individuals emotionally. So, when a graphic designer comes up with a business logo, they aim to appeal to a specific type of person before sharing it with the world.
Hence, graphic design utilizes images or visuals to persuade the target audience of the authority or credibility of a brand.
Contrastingly, marketing involves using language to communicate directly with the audience. Hence, marketers fashion the brand's image through the following mediums:
Advertisements
Public relations
Sales promotion
Claims
Repetition
Marketers also have a specific pattern of approaching their target audience. For instance, they can utilize the following processes to reach potential customers:
Segmentation
Targeting
Positioning
Messaging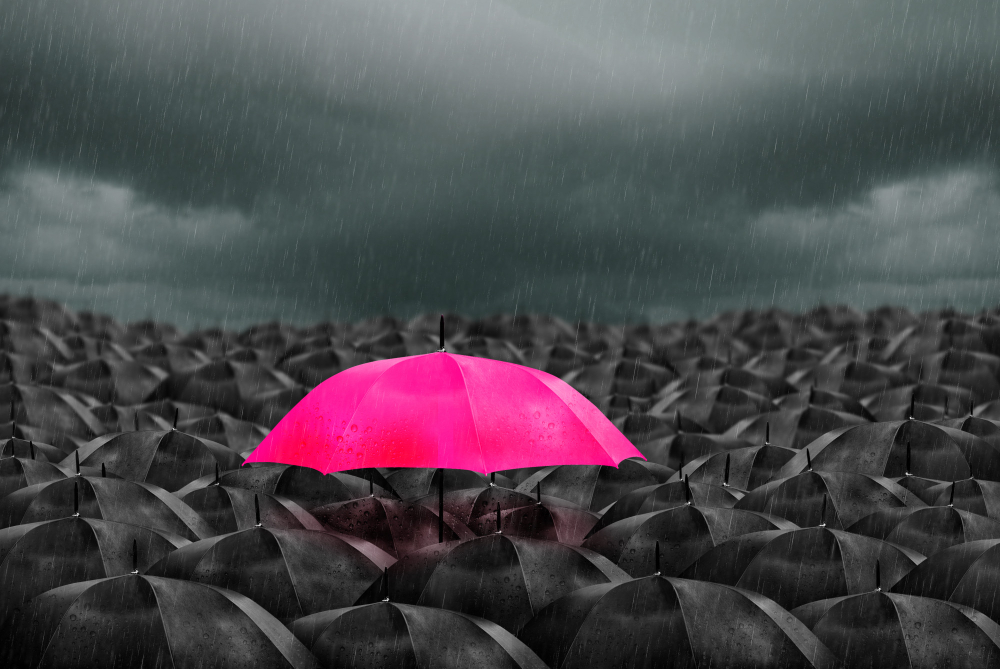 3. They Impact Potential Customers Differently
When approaching customers (both potential and active), graphic design and marketing have different impacts.
For starters, graphic designers seek to build trust and credibility among their audience through a consistent brand appearance. Therefore, a brand should have a striking design that leaves a positive mark on potential customers and viewers, whether in the online or physical space.
On the other hand, marketing creates the brand's familiarity with customers. For example, if a business successfully communicates its message to customers (personalized or generalized), it enhances brand awareness.
Hence, marketers will persuade potential customers to try their products because they're familiar with the brand. Moreover, they'll be loyal to the company and continue buying from them in the future if they prove to be of high quality.
get help with marketing Design!
4. They Have Varying Points of Focus
Graphic design mainly focuses on building a brand's identity and increasing its visibility among potential and active customers. Therefore, graphic designers create unique designs that will help a brand stand out in the market. Furthermore, these captivating visuals can turn prospects into customers.
Contrastingly, marketing is more of a business-generating tool. Marketers focus more on selling the business to prospects and potential customers. They utilize different strategies to boost sales and increase the brand's revenue.
Apart from reaching new customers, marketers may use their analytics and data to re-target former customers. Hence, they can reach out to them through personalized messages or promotion campaigns, informing them of new products or upgraded versions.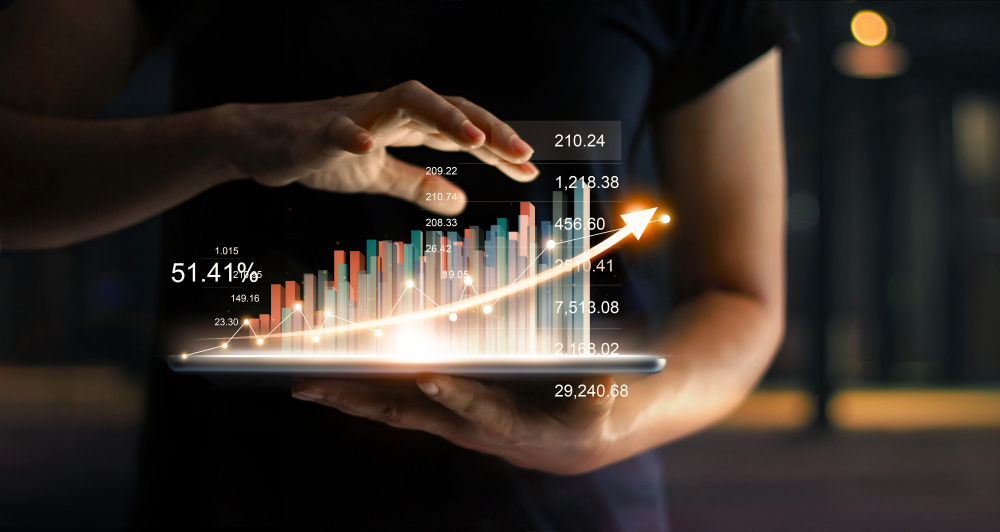 5. They Have Different Effects on the Brand
Marketing and graphic design are both vital to brand promotion. Nevertheless, their varying approaches can affect a business in different dimensions. For example, since graphic design is more about creating and promoting a brand's identity, it assists in maintaining a consistent presence in the market.
Conversely, marketing helps build and maintain a brand's reputation and relevance. Therefore, if a business promotes its products (or services) and meets the customers' needs, it will win their trust and loyalty.
Furthermore, marketing is a continuous process. Hence, market research and analytics findings are crucial in a brand's decision-making.
That said, graphic design is the cornerstone of marketing in this digital era. A business needs to compete to gain (and maintain) its presence in the market. Therefore, designers and marketers should collaborate toward the brand's success.
Here's a chart that summarizes the differences between graphic design and marketing.
| | |
| --- | --- |
| Graphic Design | Marketing |
| Utilizes images to create a brand's identity. | Uses data and figures in decision-making and strategic planning. |
| Uses visual awareness to connect to customers emotionally. | Uses language to communicate with a target audience. |
| Builds trust and credibility among customers. | Creates brand familiarity. |
| Helps create a brand's first impression and maintain visibility. | Helps in selling a business and generating sales. |
| Creates and maintains a brand's presence. | Maintains brand reputation and relevance. |