Starting a small business is no small feat–you need to invest countless hours, hard-earned money, and sweat. However, when it comes to maintaining a small business, many entrepreneurs shy away from software and automation. But the right software can make the logistics of running your business easier, faster, and seamless.
Here are 12 types of software that your small business needs:
Accounting and finance software
Human resource software
Project management software
Collaboration software
Customer relationship management software
Website building software
Word processing software
Design software
Marketing software
Payment management software
Time tracking software
Cyber security software
This article will explore each of these software types in detail, so you can choose the ones that will help run your small business more efficiently. Keep reading to learn about how each type could be helpful for your business!
1. Accounting and Finance Software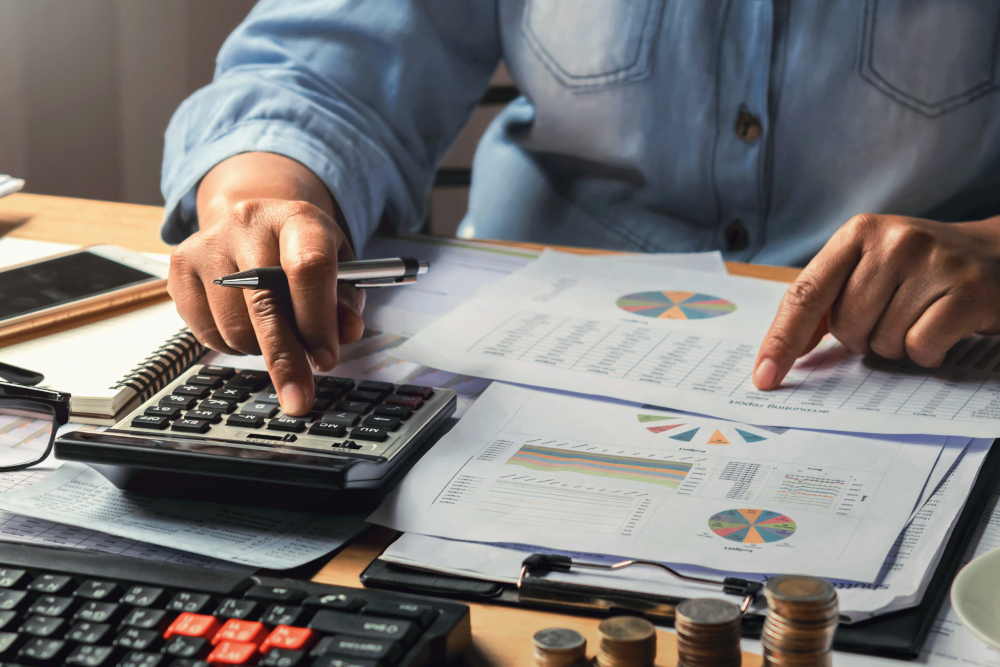 The main purpose of a business is to make money. Therefore, accounting software should be high on your high-priority list. Simply using an Excel spreadsheet will not help you manage your business's finances in an accurate, streamlined way.
Here are the top 3 benefits of using accounting software in your business:
It promotes accuracy. When you want to make changes to your records, you don't have to update multiple sheets manually with accounting software. Instead, your financial records will be automatically updated to reflect your changes. This reduces errors with your accounting data.
It saves you time. Bookkeeping and other accounting processes are time-consuming. Accounting software takes these processes out of your hands, leaving you with extra time to spend on more crucial things in your business, like generating leads, creating new products, etc.
It can handle your payroll. Most businesses have separate software explicitly dedicated to payroll. However, as a small business owner, you might not need a separate system. Some accounting software can run your payroll function for you. These will automate employee payments, calculate contributions, get tax information, etc.
Now that we've discussed the main benefits of using accounting software, finding one that works for your small business is the next step.
According to Investopedia, the five best accounting software for small businesses are QuickBooks Online, Xero, FreshBooks, QuickBooks Self-Employed, and Wave (we use Wave here at Laughingbird Software because it is simple and intuitive ).
2. Human Resource Software
You might think that HR software isn't necessary for a small business. However, it can provide a small business with greater management of its employees.
Here are the top 3 benefits of using HR software in your business:
You have greater control of the recruitment process. HR software streamlines the hiring process by integrating the company's recruitment process with job boards and social media (for example, LinkedIn). It can also shorten the hiring process by using data to narrow the candidate pool to the best applicants.
It gives employees easier access to HR. For example, if employees want to apply for leave, they no longer need to go through three managers and two forms. Instead, they can quickly book it using HR software, and all team managers will receive a notification.
It facilitates the development of employees. HR software includes tools that make it easier to appraise employees and offer continuous feedback. This helps identify poor employee performance and rewards those who have performed well.
According to People Managing People, the three best HR software for small businesses are Monday.com, Eddy, and Open HRMS.
3. Project Management Software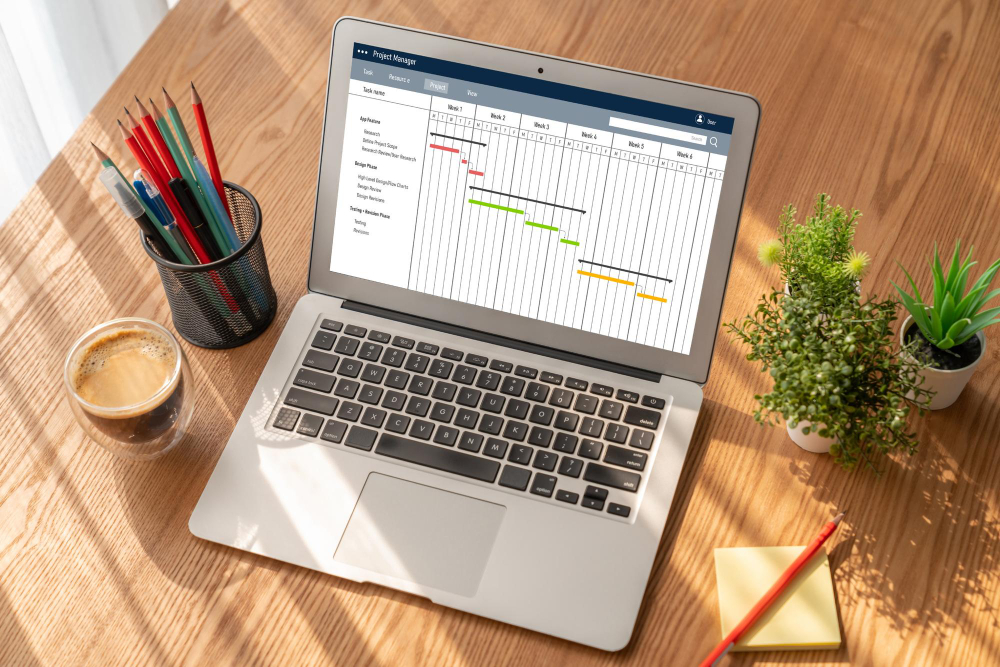 Big businesses aren't the only ones who require project management software. Small businesses also undertake projects, and project management software can help you manage your projects better, so you have a better idea of the resources, time, and costs every project needs.
Here are the top 3 benefits of using project management software in your business:
It helps track the time of each project. If a project takes longer than expected, this could mean higher costs and a loss of reputation for your business. However, project management software will highlight the areas of a project you're spending time on to identify if you're spending it on the right things and how you can potentially cut down that time.
You can track project costs. Project management software can highlight your project expenses and how many resources you'll need. And this regular monitoring is crucial for staying within your project budget.
It increases collaboration. Things can go haywire when you don't have a system to manage your projects because miscommunication, lost emails, and messy documents can occur. But with project management software, everyone is on the same page because updates are given in real-time, all documents are stored in one place, and everyone communicates using the same medium.
According to Zapier, there are several project management software tools to suit your needs, including, Asana, Trello, Wrike, and ClickUp. Keep in mind that each one is different in terms of capabilities and capacity, so look for the one that works best for your specific needs!
4. Collaboration Software
Every business requires good collaboration between internal stakeholders to be successful. Collaboration software helps facilitate communication between employees and connects teams even if they work remotely.
Here are the top 3 benefits of using collaboration software in your business:
It improves project efficiency. Collaboration software allows employees to communicate with each other, so they can reach project goals more quickly. Also, having a dedicated collaboration system reduces the risk of miscommunication amongst project teams.
It facilitates remote work. After the pandemic, industries worldwide saw an increase in remote work. And with effective collaboration software, small business owners can employ employees from different locations, which can save them money, and they will be able to communicate at ease with them.
It improves employee productivity. Having one communication system in place reduces the number of emails, documents, and messages from other channels. Employees can log into one system and find everything they need there.
TechRadar has made an in-depth comparison of the best collaboration software for small businesses and among them are Microsoft 365, Slack, Podio, and Flock.
5. Customer Relationship Management Software
CRM might seem too complicated for a small business, and you might question if it's necessary to invest in it. However, it's become more critical for smaller businesses because the need to manage customer relationships has increased in the modern world.
And that's where customer relationship management software comes in.
Here are the top 3 benefits of using CRM software in your business:
It stores and organizes customer data. CRM systems centrally store all your customer information. In this way, you can access customer information at any moment and use them to your advantage to generate leads, follow up, etc.
It enhances your relationship with customers. CRM not only manages your relationship with customers but improves them. Now, you can personalize communication with customers, tailor your services to their needs, and show them you value them, increasing customer loyalty and generating more sales.
It improves customer service. CRM systems can automate customer service and solve customer issues faster. This makes customers happy and frees up your staff's time so they can focus their attention on more pressing matters.
According to Forbes, the best CRM software includes Zoho CRM, Monday.com, Salesforce, and Zendesk Sell.
6. Website Building Software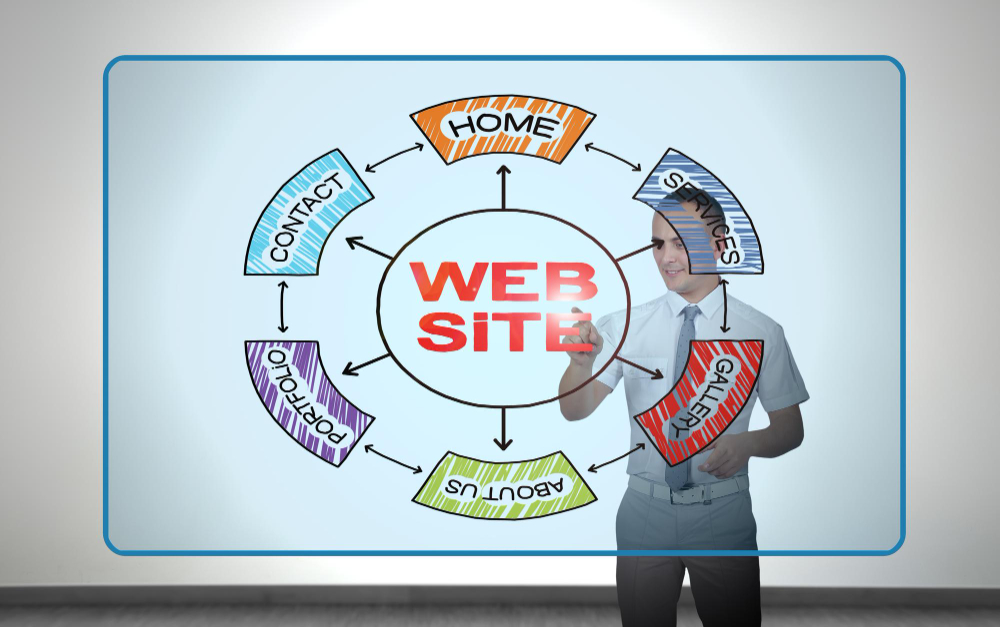 It's become less of a choice and more of a necessity for every business to have its own website. A website is your business's home on the internet, and it's probably the first place your prospects will interact with you. Therefore, the type of website-building software you use is crucial.
Here are the top 3 benefits of using website-building software in your business:
It makes you look more professional. Good website creation software can create a feature-rich website that invites customers and keeps them engaged.
You can easily showcase your products and services. A website is a great way to show your offerings to customers without visiting a physical storefront.
It establishes your credibility in your industry. Having a good website can help you stand out from the other businesses in your niche. And it makes you look legitimate to potential customers who may be wary of your brand.
The most popular website-building software used today is WordPress, Squarespace, Wix, and Weebly.
7. Word Processing Software
Information needs to be digitized, and crafting, sharing, and storing that information can only happen via word processing systems. And especially with most operations taking place remotely today, employees need ease of access to share documents.
Here are the top 3 benefits of using word processing software in your business:
It increases accuracy and productivity. Word processing software automatically corrects errors and can phrase communications more succinctly. These benefits collectively increase employee productivity due to less "manual" work being done.
It stores information more securely. The days of storing files in a physical location are long gone. Storing files digitally becomes ten times easier with word processing software. It keeps documents more secure, they're less likely to go missing, and they're readily available to access.
It saves time. Word processing software makes you more efficient, as you don't have to check errors constantly. Also, information can be easily shared with different people without going through 10 people.
The most used word processing software today are Microsoft Word and Google Docs. However, Small Business Bonfire also recommends Quip, Zoho Writer, and iA Writer.
8. Graphic Design Software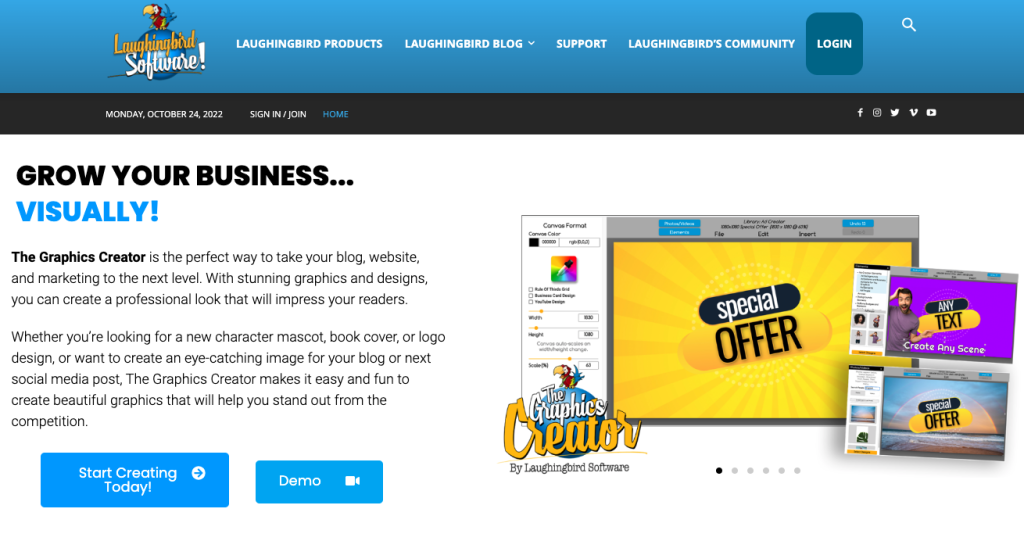 How you design or brand your business is significantly underestimated and generally the last item on a business owner's to-do list. However, graphic design can make or break your business more than you think.
The design of your business includes your branding, logos, advertising, social media graphics, website design, packaging, product graphics, and many more.
Here are the top 3 benefits of using graphic design software in your business:
It increases customer engagement. A well-designed website, logo, product cover, or social media graphic is aesthetically pleasing. It can make an excellent first impression on your customers and make them interact more with your business.
It distinguishes you from your competition. You don't want your business to blend in with others in your industry. Therefore, creating visual imagery and design that's specific to your brand will highlight you from your competitors and make you stand out.
It can make or break a sale. Yes, graphic design can directly impact your sales. If you showcase designs that make you more memorable, communicate your message, and resonate with your target audience, then there's no reason why they will choose a competitor over you.
A few examples of graphic design software are Canva, PicMonkey, The Graphics Creator, Adobe Photoshop, Adobe Illustrator, and more.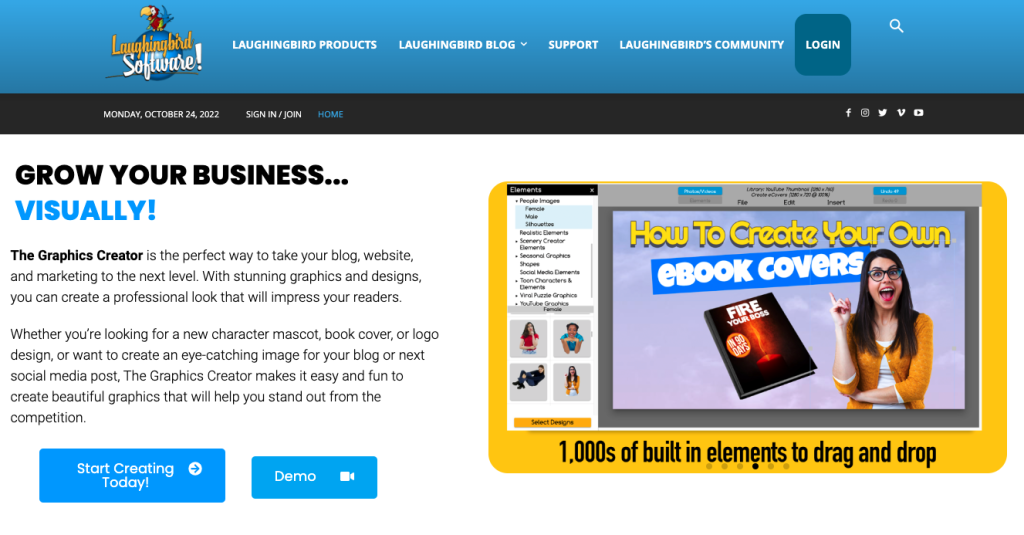 9. Marketing Software
Marketing is more than simply getting the word out about your business. Marketing software can help you increase brand awareness, get new customers, optimize your social media presence, and rank your business higher on Google.
The marketing software your business needs can be split into three categories: email, social media, and search engine optimization.
Email Marketing Software
Here are the top 3 benefits of using email marketing software in your business:
You can reach different groups of your target audience. You can create various email marketing campaigns to target customers in specific groups with email marketing software. You don't need to send one generic email to your entire list.
It can save you time and money. Email marketing is an easy way to reach your audience because it automates all your communications. And it is an inexpensive way of marketing compared to other marketing channels out there.
It can dramatically increase your sales. With email marketing, you can nurture your prospects and lead them through sales funnels to get them closer to a purchase. You can also easily boost sales through upsells.
There are various types of email marketing software; however, the most common for small businesses are Drip, ConvertKit, GetResponse, ActiveCampaign, and Sendinblue.
Social Media Management Software
Here are the top 3 benefits of using social media software in your business:
It can help you attract customers. Everyone is on social media today, and your brand can attract customers from different geographic locations.
You can assess market trends. With social media software, you'll be able to do market research by analyzing the types of information and products that consumers are interacting with.
It can increase your sales in the long term. Social media allows you to engage with prospective clients and form a relationship with them. This can increase customer brand loyalty, and customers are far more likely to purchase services from a company they trust.
According to Investopedia, some of the best social media software are Sprout Social, Hootsuite, Zoho, and Buffer.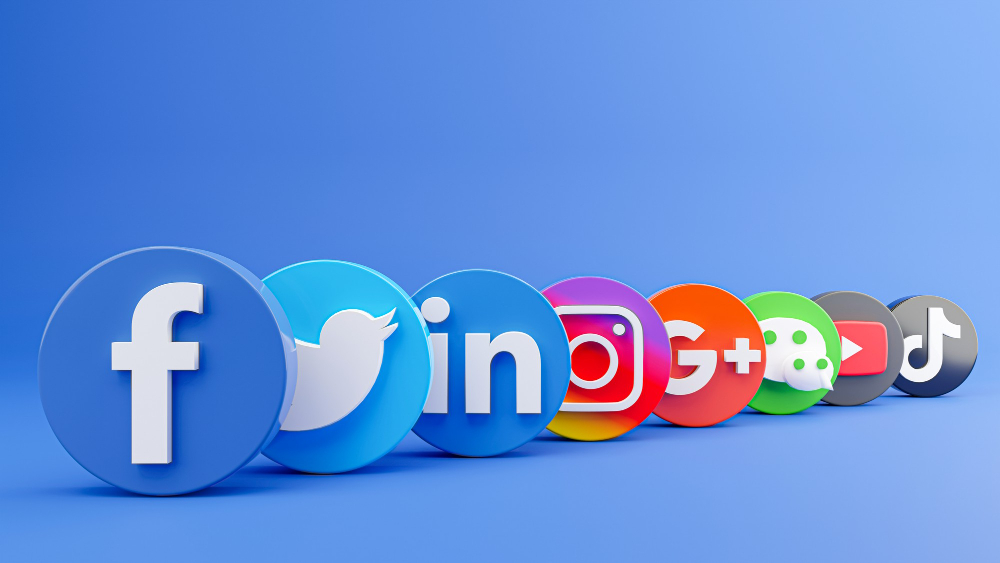 Search Engine Optimization Software
Here are the top 3 benefits of using SEO software in your business:
It can increase website traffic. The right SEO software will help you find the key phrases and terms your target audience is searching for. This will help you optimize your website, which increases traffic and can help you build an email list and generate leads.
It can make you look more professional. If your website doesn't show up on Google, the chances are that customers will think you aren't a legitimate business.
It can increase your sales. If a customer searches for a product and your website shows up, and it's well-optimized and user-friendly, the customer is more likely to purchase from you than your competitor.
According to Forbes Advisor, the best SEO software are Ahrefs, KWFinder, WooRank, and Semrush.
10. Payment Management Software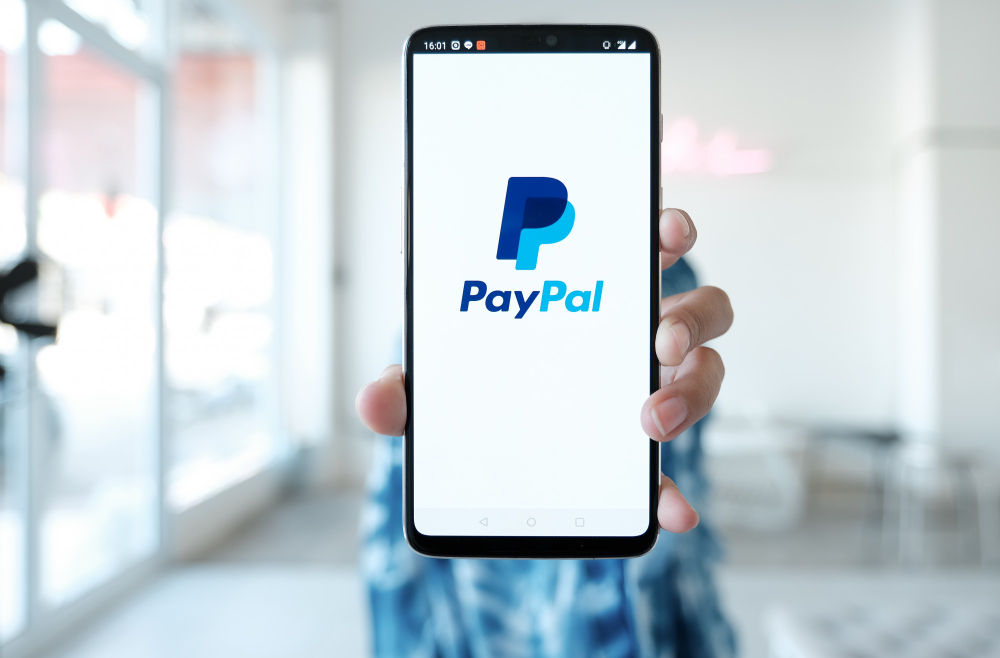 Payment management software is vital for your business to create invoices, track billing, and make payment collections easier.
Here are the top 3 benefits of using payment management software in your business:
It saves you time and energy. It's time-consuming to create and send out invoices manually. But payment management software can easily automate this.
You can expand your products and services internationally. You can expand your business's reach because you'll be able to accept payments in different currencies.
It offers different payment options for customers. Payment management software can accept credit cards, online payments, debit cards, etc. They can also set up recurring payments. And customers are more likely to purchase from you because it's convenient for them.
The most common payment processing systems are Amazon Pay, Stripe, PayPal, and GoCardless.
11. Time Tracking Software
Time-tracking software shouldn't be used to punish and micromanage employees. They should be used to analyze how work processes can be done more efficiently and how employees can make better use of their time.
Here are the top 3 benefits of using time-tracking software in your business:
It increases employee efficiency and productivity. When employees see how they're spending their time, they can better optimize their workflows. And having a time tracker acts as a deadline too. Without time tracking, employees will not feel a sense of urgency to get tasks done.
It can help managers budget better. Time tracking gives managers an accurate measure of how long it takes to complete a specific task/project. Therefore, they'll be able to estimate the resources needed for a task/project.
It can improve the payroll process. Time tracking allows you to measure the correct hours worked by staff, which makes paying employees easier.
Fit Small Business recommends an array of time-tracking tools for your business, including, Clockify, Deputy, Homebase, and ClockShark.
12. Cyber Security Software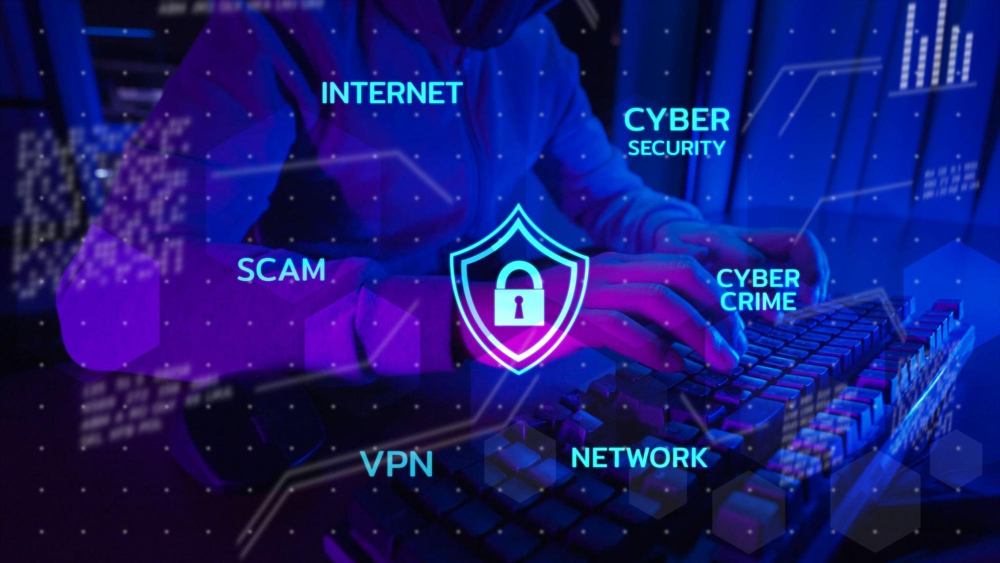 The massive spikes in technology today have also increased cybercrime. More and more businesses are getting hacked and losing precious data. Therefore, cyber security needs to be a top priority for your business.
According to Forbes, small businesses are bigger targets for cybercrime because they don't perform security audits or update their resources, and some don't even have insurance.
Here are the top 3 benefits of using cybersecurity software in your business:
It protects the users of your website. Good security software will ensure that your consumers' confidential information is protected. And when your business is secure, customers will trust you and be more willing to do business with you.
It protects you from malicious attacks. You can rest assured that your business is protected from hackers and viruses.
You can keep up with new threats. Hackers are constantly working to breach systems with outdated software. However, if you install good cyber security software, it will continuously be updated to protect you from any future attacks.
Windows Report has curated some of the most powerful security software, including ESET, Guardio, Avira Prime, and NordLayer.
Final Thoughts
You've just read about the various types of software that your business needs to remain viable and grow.
Depending on the type of business you own, as well as its size and other factors, you'll need several software products to help you run your small business. Go through the list above and make sure you have all the important ones covered. You may discover that there's software you're not using that will improve your bottom line and/or efficiency.