Graphic design is an essential part of every business strategy. The images you use should leave a lasting impression on potential customers or clients, so you need to make sure they look nice. However, many small businesses need to make their own designs, but you may not know where to start.
Creating your own designs can be fun and rewarding and it can also help to set your small business apart from the competition. If you're new to design work, don't worry. There are a few steps that you can take to get started.
Here's how you can create your own business graphics in seven fast and easy steps:
Determine your message first.
Think about your business's color themes.
Sketch out simple designs.
Choose a design program to use.
Create and refine the graphic.
Incorporate the design with your marketing.
Watch and adjust.
No matter what sort of business you happen to run, you're sure to benefit from using graphics. People remember images most and link them back to your brand – making quality graphics essential and a great way to brand your small business and social media marketing.
---
Determine Your Message First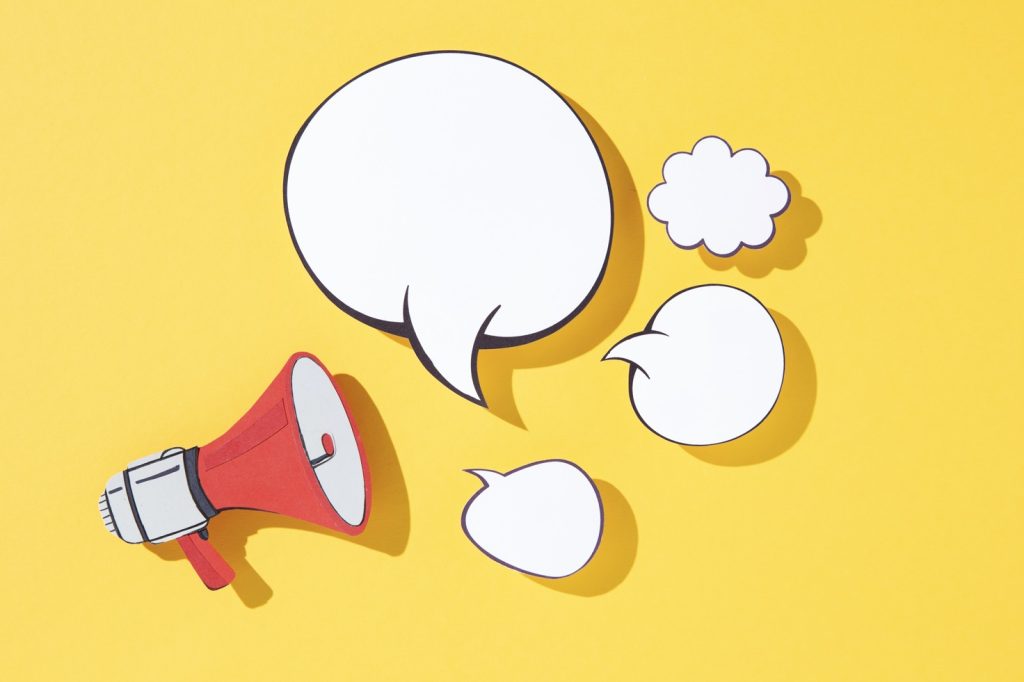 Before you do any designing, you need to determine the message for your graphics. Your image should leave a lasting impression on your intended audience. Otherwise, it won't help your business very much.
Negative space, scaling, and contrast are essential design concepts to know. Even if you aren't making your designs from scratch, you'll still want to understand them. Using these elements correctly will help your design achieve a strong message.
Here's a quick breakdown of the elements you'll want to include in your designs:
Negative space: This term refers to the open areas in your graphic. If your design is too busy, your viewers won't know where to look. Our eyes naturally go to negative space, so impactful designs make the best use of it.

Scaling: This term refers to the size of images in the graphic. Increasing the size relative to other images will make the larger one stand out more.

Contrast: This term refers to opposite elements used in a design. You can achieve contrast with color or even the size of the text. Contrast adds visual interest, making the graphic more pleasing to look at.
The graphic's main purpose is to communicate a message. Once you know what you want to say with your work, you can use the above elements to "say" it. You can use your business's mission statement as a reliable starting point for your visual messages.
Your message doesn't need to be complicated! Pick a simple message to base your visuals on if you want to make fast and easy graphics.
---
Think About Your Business's Color Themes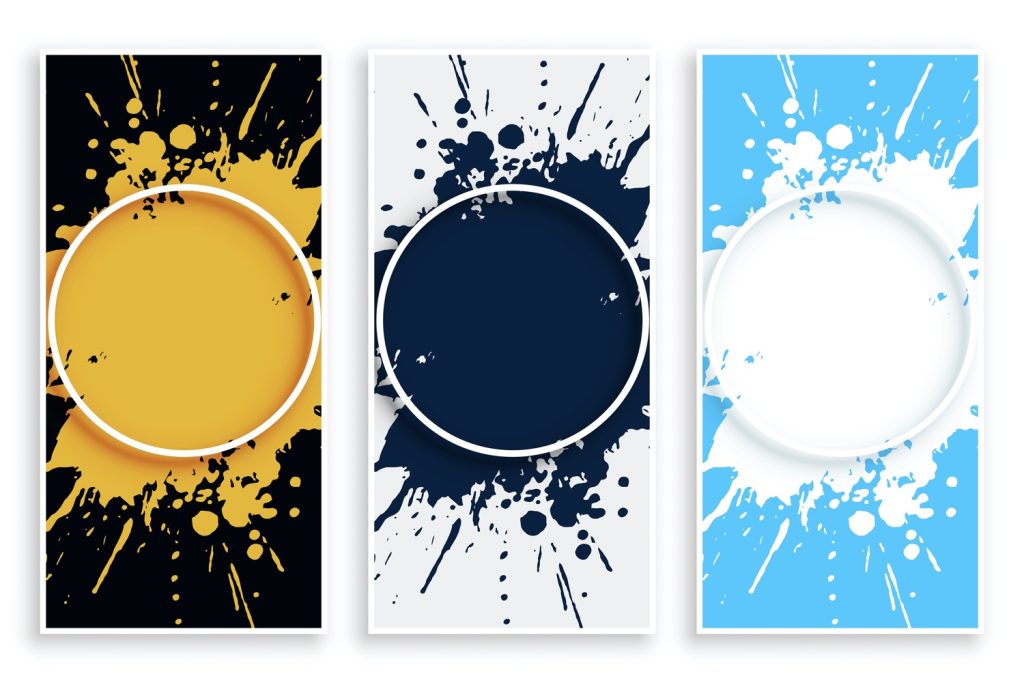 Next, you'll want to think about your brand identity, including color schemes and fonts. Every business needs to have a solid brand identity, so make sure you use consistent visual elements in all of your graphics.
As you create your eye-catching graphics, you need everything to look similar – like it all came from the same place. Consistency helps your audience remember you better and is great for your brand's website.
Start by using the same color palette in all of your graphics. Adobe recommends that you make the design in black and white, then add the colors you want to use. This simple design process takes away a lot of the stress of choosing colors.
From there, choose two or three colors that look nice together. You'll want to include this palette in your graphics, so make sure they represent your brand well. If you still haven't committed to some colors to use, plenty of sites can generate the palettes for you. For example, you can check out Coolors for fast and easy color palettes.
---
Sketch Out Simple Designs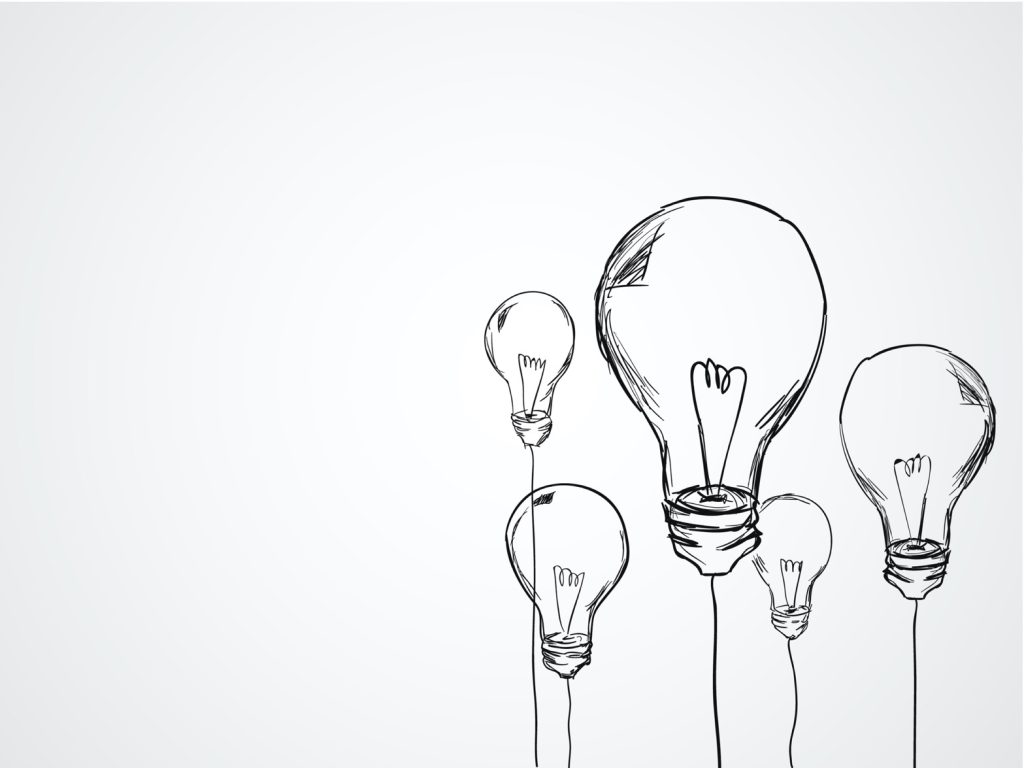 You don't need to be a professional designer to sketch out simple designs. You can use circles and lines to represent what you want in the graphic; stick figures are perfectly fine too.
Many professional designers start with sketches for a good reason. You can use these rough outlines as a plan, allowing you to finish the design on your PC quickly. Having a sketch as a jumping-off point also makes it easier to create the final design. Plus, you get any ideas that won't work well out of the way first.
You don't need to spend more than two minutes drawing your designs, so you can keep them as simple as you want.
This YouTube video discusses why sketching a graphic out first is fast and essential:
Here's some good news… you don't have to be a professional artist to sketch out your vision. Just get it on paper!
---
Choose a Design Program To Use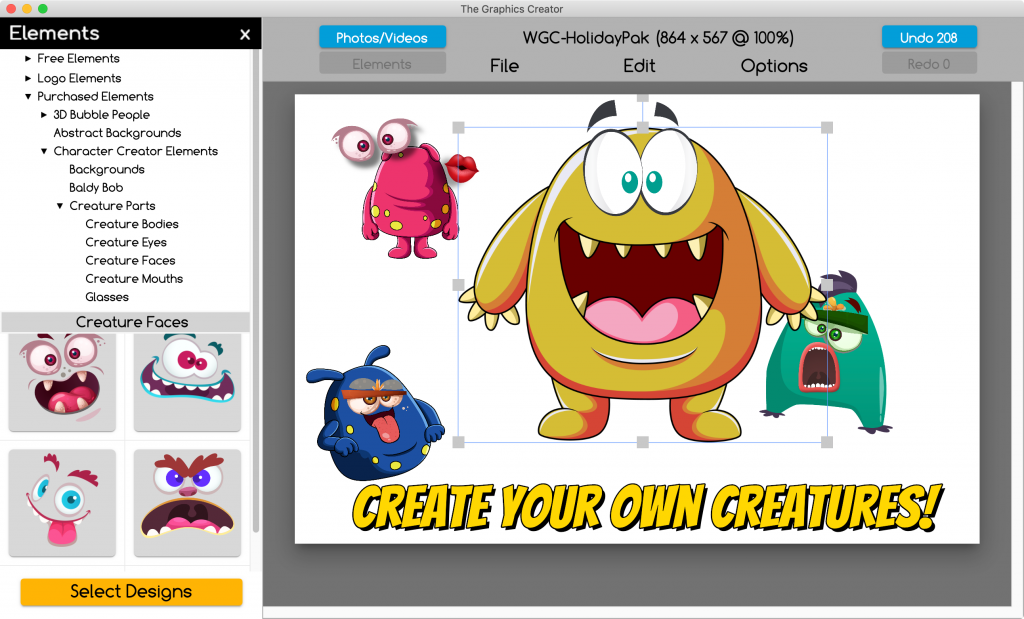 Now that you have all of your ideas down, it's time to choose a graphic design program to use. You'll have plenty of options, but if you want to make fast and easy graphics, you'll want to find a website with tons of images available for you to use.
A good option would be The Online Graphics Creator. It offers plenty of professional images that you can use in your own graphics to get your desired effects. You can adjust all images to meet your brand identity – including color schemes and fonts. If you don't have any design software, it's the perfect website since it's easy to pick it up and get to work.
When you want to make fast and easy designs for your business, you want to make sure the design tool you choose is simple. Otherwise, you'll spend more time learning how to run it than designing the graphics. Luckily, there are plenty of easy-to-use design programs online.
Overall, choose a design program that you can learn quickly. You can focus on creating your graphics without a tough learning curve.
---
Create and Refine the Graphic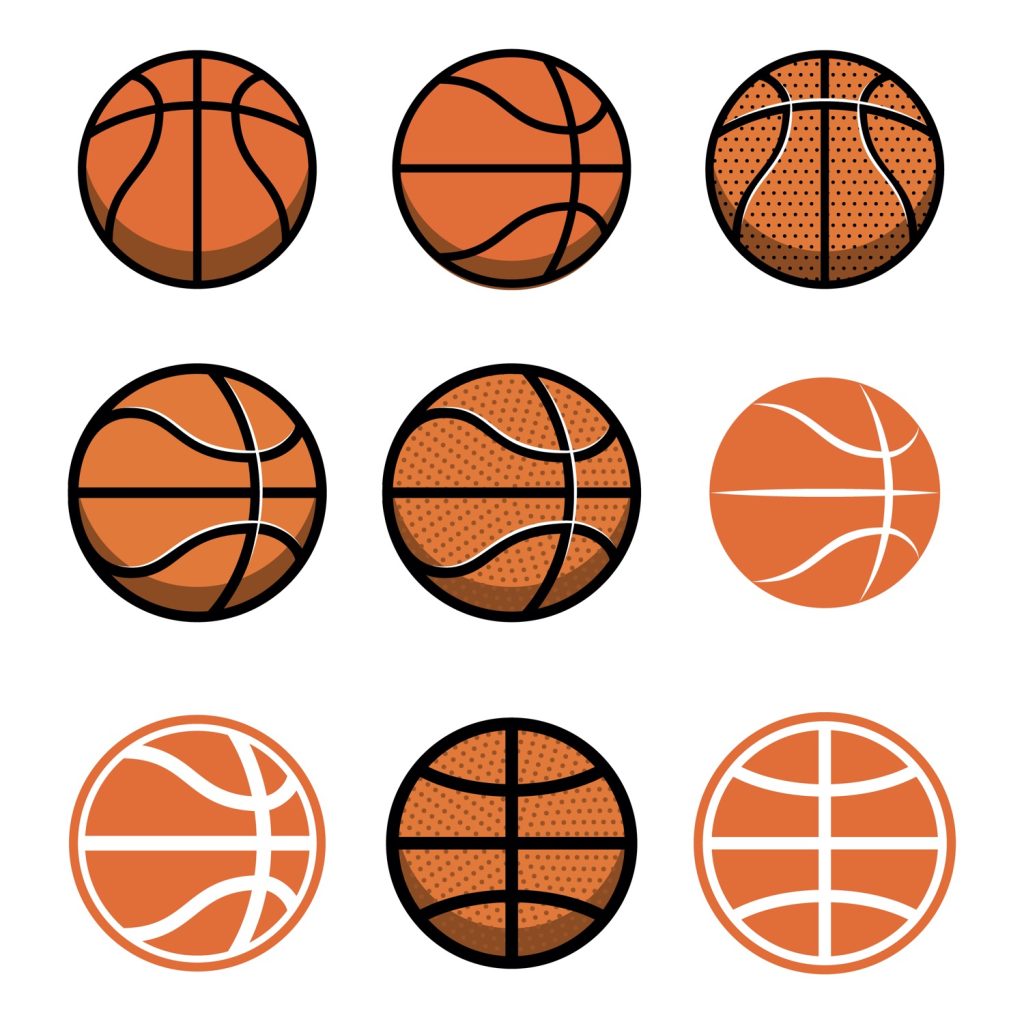 The next step, create the graphic in the design software that you chose. It's a good idea to make a few different versions of the graphic so you can get all of your thoughts on the screen. Then, spend time refining your favorite one.
While it's essential to make fast graphics for your business, you need to make sure they look good. Otherwise, they won't have the impact that you want them to have. After you finish the design, set it aside and return to it after a few hours.
You may notice a few small spots that you want to refine, or it looks even better than you initially thought. Having fresh eyes often lets you view the graphic in a new light.
---
Incorporate the Design With Your Marketing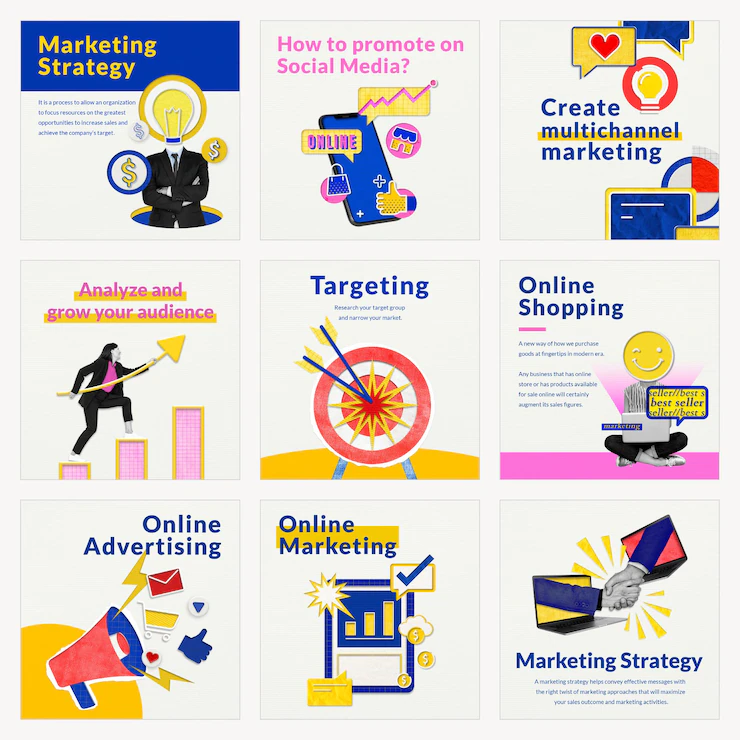 Once you have the graphic completed, you'll need to quickly and efficiently insert it into your marketing campaign, blog posts, and social media posts. You can upload it to your site as a banner, logo, graphic, or other content. Since your design is consistent with the rest of your brand, it should be very easy to incorporate it.
Every once and a while, you should conduct a "design audit." During this audit, you want to check on your graphics and see how they fit your marketing strategy. Ask yourself: what role do these graphics play? Do they stand out to my audience?
If you have access to marketing strategy experts, you can also send them your graphics and discuss the best ways to merge them with your brand.
---
Watch and Adjust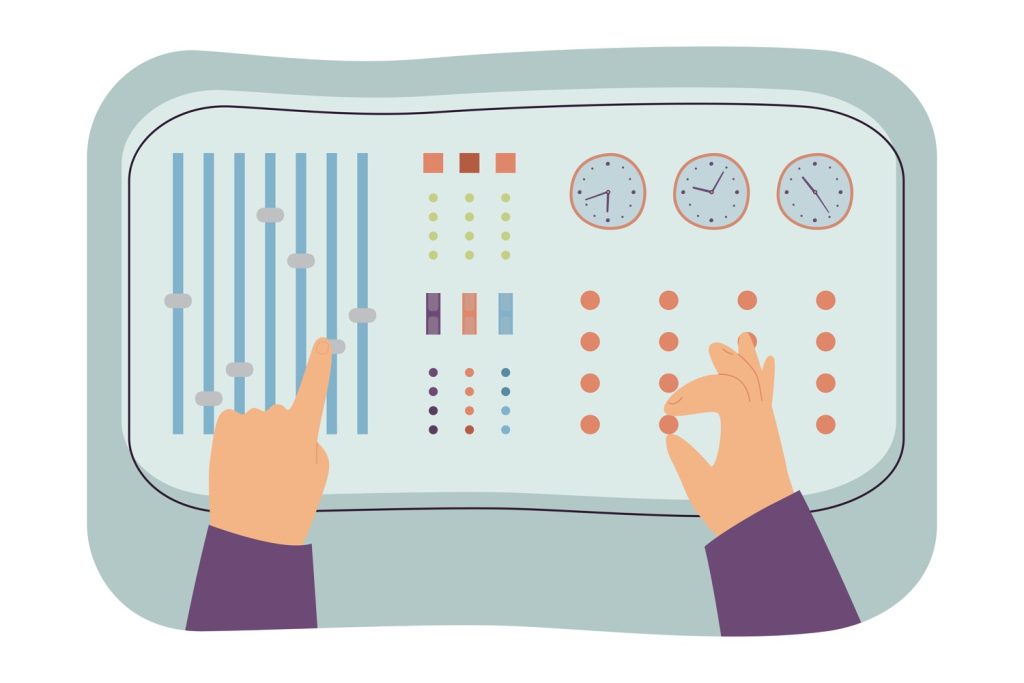 Lastly, you can always change your graphics as your brand evolves. It's natural as small business owners to change as your brand grows, so it's also important to realize that your graphics can change.
Employing easy-to-use software can help you easily modify the designs as required.
---
Final Thoughts
In short, you won't want to skip out on creating graphics for your business. If you can do them yourself, there are plenty of tools that you can use to help you do quality work. Your final designs should showcase your brand identity and convey a message that your target audience can understand.
Creating your own business graphics, youtube channel art or your Facebook page can be easy and fun. Adobe Photoshop is a widely used program that can help you create custom graphics for your business or prospective clients. The Graphics Creator by Laughingbird Software is also a good fit … it contains 'ready made' templates you can modify in minutes! A free plan is available.
Graphics are important to create brand awareness for your company, and using original graphics is a great way to do that.
Graphic apps can be intimidating for beginners, but there are plenty of online tutorials that can help you get started. The best part about creating your own graphics is that you can be as creative as you want and have complete control over the finished product.
You don't need to be an expert in Photoshop to create beautiful graphics, all you need is a little info on design principles, your imagination ..and some practice.
Overall, you can create anything you want for your business!
---
Get Started with The Graphics Creator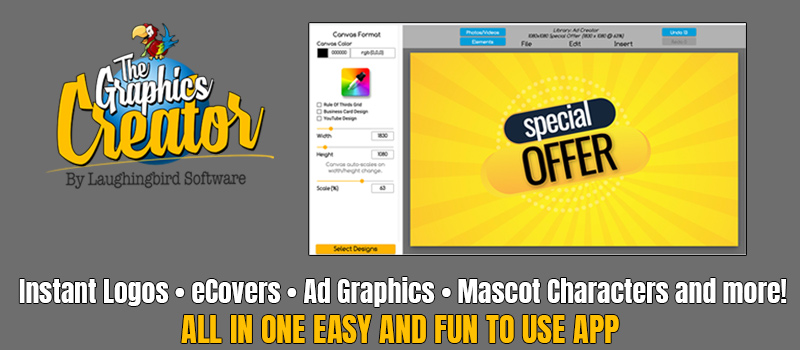 With this powerful software, it's easy to have a logo design and business cards created in just a few mouse clicks. And there are lots of design elements to choose from as well!