When making graphic t-shirts, pricing can be highly dependent on different factors. You'll need to consider the type of graphics to be created, how much time you will need to create them, the cost of purchasing other materials, and the quantity and quality of t-shirts to be made before quoting a price based on those calculations.
However, for uniform pricing, it's possible to quickly figure out how much it costs to make a t-shirt.
It costs about $30 to make a graphic t-shirt. This number is the average cost of all the expenses involved, including the price of the t-shirt, graphics to be printed, payment for time spent, and any other extra cost that might come up.
Keep reading to find out all you need to know about making graphic t-shirts, how much they cost, and the best online sites that ease the process of making your graphic t-shirt.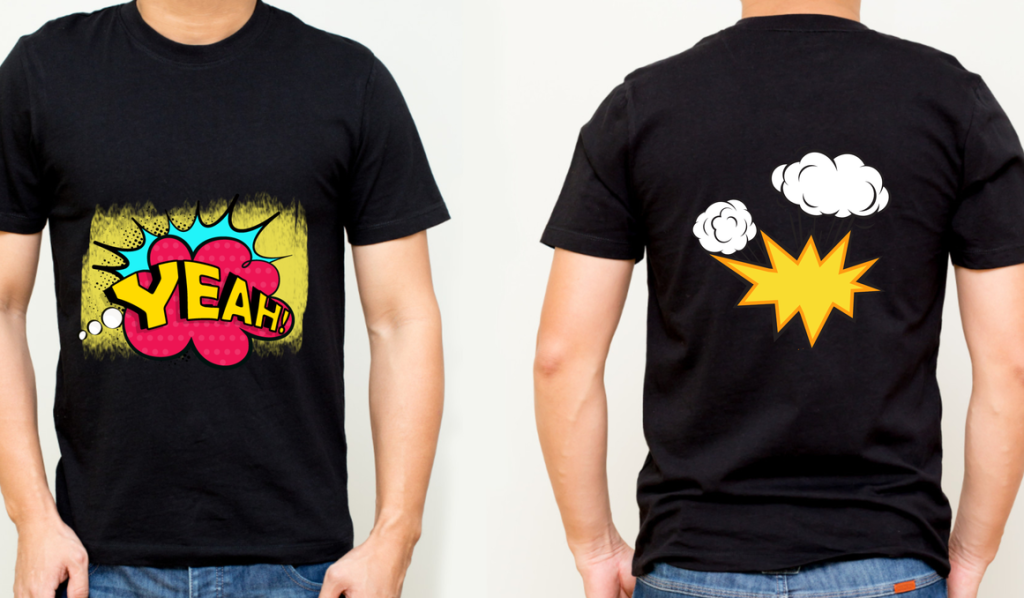 The Price of Making Graphic T-Shirts
The average price for making graphic t-shirts is $30. However, this price applies best to a "Do-It-Yourself" method of graphic design. The price includes purchasing a plain t-shirt, imprinting the intended graphic design on the shirt, adding other elements, and paying for labor, if you plan to sell the t-shirt with a bit of profit.
However, there are few fixed costs in creating and printing graphics, so the price of making a shirt can be highly relative. The cost of making your graphic t-shirt depends on these factors:
The type of graphic t-shirt.
The number of shirts to be designed.
The design method you'll be using to create the t-shirt.
The quality of graphics to be printed on your t-shirt.
The general cost of materials.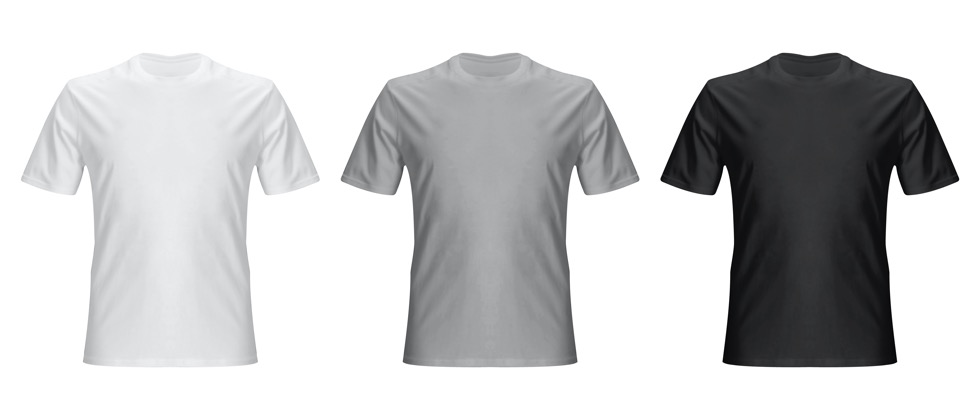 These factors are essential in determining the total price for making your graphic t-shirts. Your choice for each option can either increase or decrease your expenses.
For example, consulting a professional graphic designer for your t-shirt designs is bound to cost more than a DIY graphic design printed on a t-shirt by heat-press printing or transfer.
Also, it may cost more to print a graphic design illustrating a character on a t-shirt than a simple logo since you'll need more ink and spend more time getting the design right.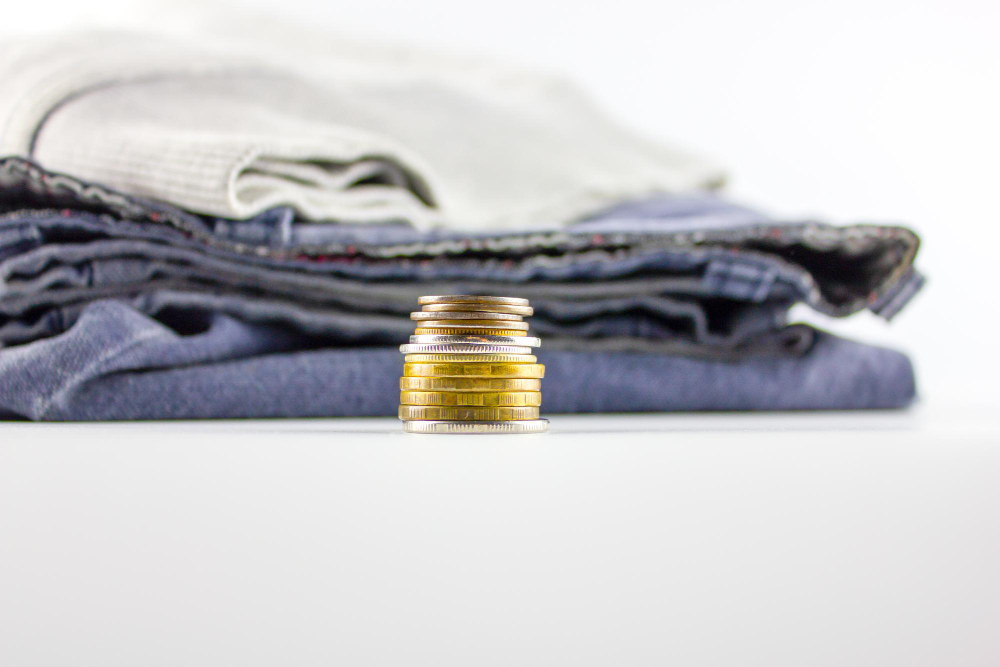 How Much Does It Cost To Start a Graphic T-Shirt Business?
Are you thinking about starting a graphic t-shirt business without breaking the bank? I've got you!
It costs about $1,000 to start a graphic t-shirt business with a heat press. This price covers the cost of a quality heat press machine, a printer, iron-on transfer paper, vinyl, and other minor expenses.
If you plan to work from home, the best type of graphic t-shirt design method to opt for would be the heat press or heat transfer method. This printing method comes at a relatively low price compared to other types of graphic t-shirt production like embroidery, direct-to-garment, or fabric printing.
With a heat press and the right equipment, you can begin to print your graphic t-shirts whenever in no time and at a minimal cost!
How To Save Money When Printing Graphic T-Shirts
If you need to cut costs further in your graphic t-shirt business, you can use these cost-saving methods to save money while making unique designs.
Make your graphic design from an online visual creator like The Graphics Creator.
Order plain tees in bulk.
Make multiple copies of one design.
Print your graphic t-shirts in bulk.
Use a few ink colors in one design.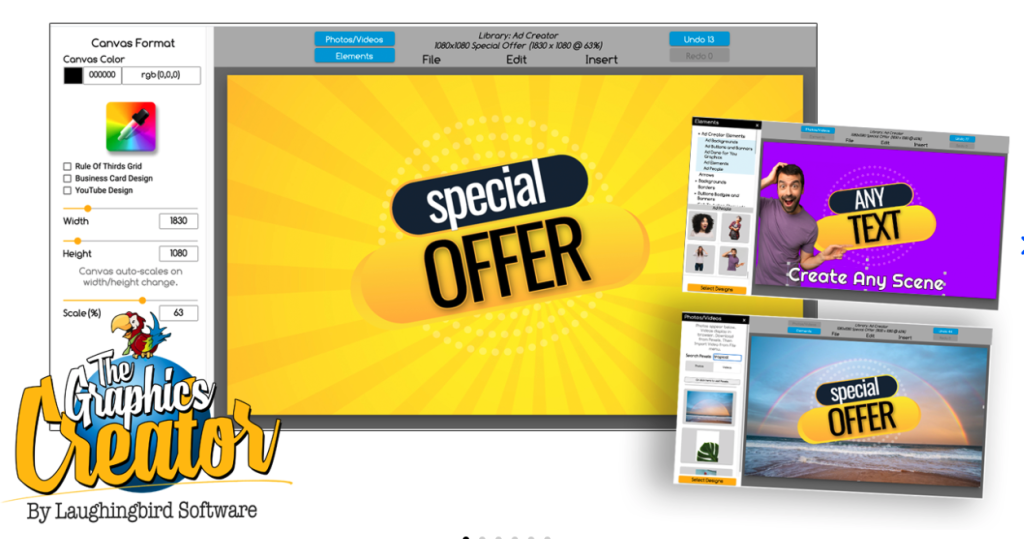 How Much Should You Sell Graphic T-Shirts For?
You should sell graphic t-shirts for a fixed price of $20 to $30. This price should include an hourly rate of about $10 for labor and the costs of other materials needed.
When pricing your graphic t-shirts, you must consider the time, materials, and labor spent creating such a design. You should also factor in operational costs like shipping and printing and your projected profit.
With all of this information, you can determine the best price to sell your graphic t-shirt. An ideal price should be high enough to offer you a sizable profit for your efforts yet affordable enough to attract customers.
You may need to increase the price of some custom-made t-shirts if the content and style of the graphic design in question prove to be way more detailed and time-consuming. Overall, the best way to become an expert at costing is through experience.
After completing several graphic t-shirts to sell to your target market, it will become easier to know how time-consuming designs will be and how much you should charge for making your t-shirts.
How To Make a Graphic T-Shirt
Making a graphic t-shirt yourself can be super fun if you do it right. There are diverse ways to make a graphic t-shirt. Examples of these design-printing methods are:
Plastisol (indirect printing)
Heat transfer vinyl
Stenciling
Embroidery
Discharge printing
Sublimation
Heat press printing
Direct to garment/fabric printing
Heat transfer printing
Here, I'll discuss how to make a graphic t-shirt through the heat-press method from the comfort of your home.
Get a t-shirt. You'll need to buy a plain cotton t-shirt to print your desired graphic on. Cotton t-shirts have better resistance to heat than other materials. Blank t-shirts cost about $1-$5, varying based on quality and brands. You can opt for whatever type of plain t-shirt suits your design needs.
Create your graphic. You also have to create the graphics you want to print on the t-shirt. The graphic design could be absolutely anything – a logo, character illustration, picture, or even random words. You can also create a design by using an easy, straightforward tool like Laughingbird Software's Graphics Creator.
Print your graphic. Print out your created design using an inkjet or laser printer. You must print the design on iron-on heat transfer paper.
Apply polymer. Apply polymer to the printed graphic with a heat press machine. The polymer ensures the graphic is properly ready to be transferred to your t-shirt.
Position the graphic on the t-shirt. It's important to carefully place your completed image on your t-shirt on the exact spot you want it imprinted upon and set it under a heat press machine.
Finish with a heat press. Heat press the graphic on the t-shirt for about half a minute. This time might be lesser depending on the quality of the t-shirt you're using. Heat press about three times until you see your graphic fully pressed onto your t-shirt.
Leave the shirt to dry. After heat-pressing the t-shirt to your satisfaction, leave it to dry for a little while. The drying period gives the heat enough time to seep into your shirt and ensure your graphic is permanently affixed to your t-shirt. After this, your t-shirt is ready to wear!
Conclusion
There are diverse methods of making graphic t-shirts, all of which have different prices. These prices also vary based on various factors like the materials and labor you use in producing your graphic t-shirts.
Including material costs like blank t-shirts, heat-press machines, iron-on transfer paper or vinyl, and a laser or inkjet printer, finding a balanced price for your graphic t-shirt may seem overwhelming. However, making your graphic designs yourself can make creating your graphic tees much easier. This DIY method also ensures you profit maximally from every sale you get.
Read more: