Hey Creatorpreneurs!
I've been writing for a new niche blog that I'm really excited about. I can't wait to share it with you (I'll give you the details soon)!
Now that I'm more focused than ever on writing, I'm digging deep into the world of blogging and learning a ton during my journey. Along with visual content, keyworded content is also essential to blogging!
That's why this newsletter offers up a free tool that'll help you make more of an impact with your writing, whether it's for blogging, creating ads, or website copywriting. And, be sure to watch Marc's video to find out how to create and use visual content on social media!
– Lisa
---
CREATORPRENEUR TOOLS & RESOURCES
The tool for this week is super simple to use and completely free! It's an absolute must for marketers, writers, bloggers, and copywriters… IF you want to get found on the search engines!
You work hard to create content for your article or website. So, it's essential that you make an effort to use the right keywords… ones that are actually being searched for on Google (stop guessing)!
Don't just assume that potential customers are looking for the "best business tools". Instead, throw that keyword phrase in Google Trends and put in a few alternative keywords to compare to.
As you can see in the image below, "best business apps" (in red) actually gets searched for more than, "best business tools". Who would've guessed?!
That's my point… don't guess!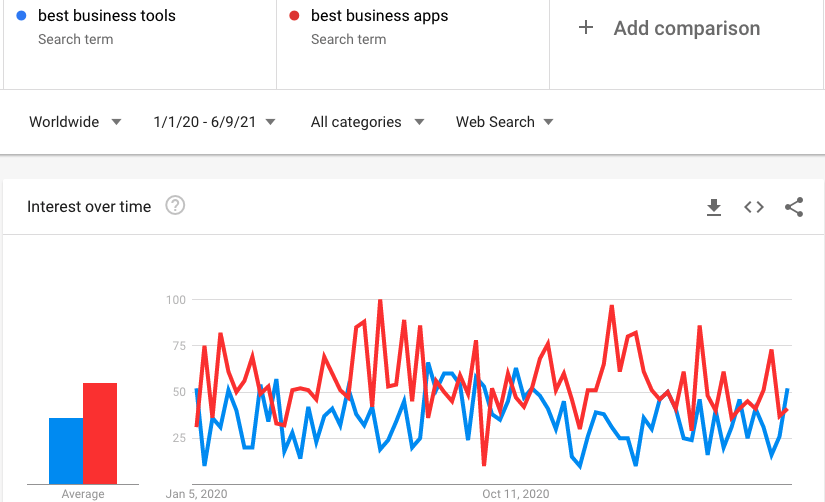 Notice that this chart is looking at "Worldwide" keyword searches… just toggle to "United States" or your specific country if those are your customers. Plus, you can change dates and categories as well.
LAUGHINGBIRD CORNER
In the above video, Marc shows you how to easily create amazing graphics to go along with your content.
When you download your graphics, remember to include your main keyword as the title, as well as use additional keywords in other images.
CREATE GREAT CONTENT WITH THESE!
This is one of my favorite image sets to go with written content… the templates are perfect for blog graphics or for getting noticed on social media!
Create your image content with this:
Use a template like the one below for a featured graphic on your blog or a thumbnail for videos…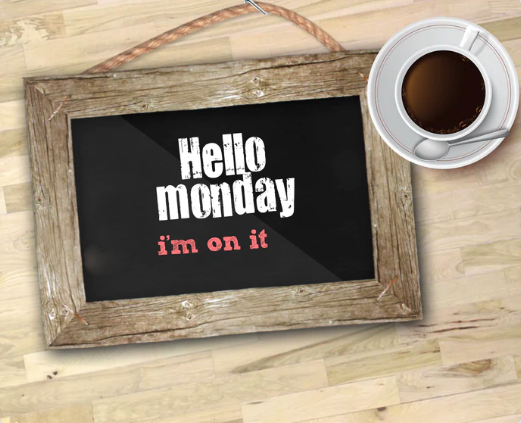 Just add other elements from The Graphics Creator & modify the text to make the designs your own!
CREATORPRENEUR TIP: REPURPOSING CONTENT
It's not necessary to constantly invent great content. Get creative and use what you have! Just re-work your article or blog content to provide a new perspective.
Here are ways to repurpose your content:
Turn your video into a blog article (or your blog article into a video)
Take an idea or two from old content and build on it to create more detailed content about that topic
Mix up the title and intro of a piece of content to send to a new group of prospective customers
Turn a heavily worded article into a simple "list post"(just number important points and leave out any "fluff")
Keep reading for more great content ideas!
See you next time! 🤗
Marc & Lisa