If you're finding it harder than ever to stand out from the competition, you're not alone. Consumers have endless choices of articles to read, videos to watch, courses to take, and products to buy.
And, as entrepreneurs, you'll also get a lot of advice on how to stand out in the crowd. You've probably heard of "content marketing", the basic idea being to create consistent content for the people you're targeting.
Unfortunately, that translates into constantly coming up with new content! Feeling a little overwhelmed?! We totally get it.
So, we're sharing an idea that'll help decrease the stress and pressure of giving your customers great content…
WATCH the video and read below to learn more…
…and then make sure to check out the special offer below on the templates you need for content creation.
---
Create Attention-Getting Content with this offer:

FREE Graphics Creator 8 software +
$10 off each template set with coupon:
" BLOGGERSWIN "
(grab them now for $10 off each… see discounted total in cart)!
---
Create New Content from Old Articles or Blog Posts
You don't have to constantly invent great content. Get creative and use what you have! Just change up your article or blog content to provide a fresh perspective using these ideas:
Turn your video into a blog article (or your blog article into a video)
Take an idea or two from old content and build on it to create more detailed content about that topic
Change your title and intro to catch the eye of a new group of people
Turn an article into a simple "list post"(just number important points and leave out any "fluff")
Turn it into a Powerpoint presentation with awesome visuals
Take your free offer (aka: lead magnet) and turn it into a blog article or mini-course (or your article into a free offer)
Post clear and relevant article images that show your point, in place of written words
Now you need to decide what content to modify using one of the ideas above.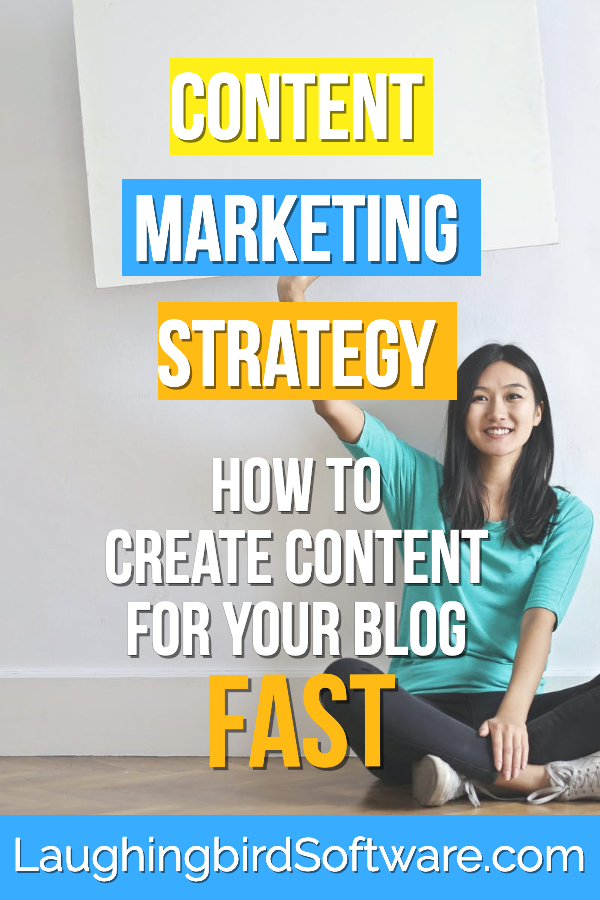 Follow This Simple 4-Step Way to Make New Content to Share with Your Audience…
Start by looking through your old content that hasn't had any traffic in a while. Then decide to do one of 4 things with it:
1. Trash it. If it's no longer relevant to your business or perhaps so horribly written that you'd have to start over anyway, then get rid of it.
2. Update it to make it current, or make it into a more comprehensive article. Choose to do this by using one of the ideas mentioned above.
3. Add one or two new ideas, give it a new title, and update links. Make sure the content is still very relevant to your niche and helpful to your audience.
4. Create brand new, relevant images for a whole new look (perhaps even make images the focal point of your new content).
Start Every Article with a Featured Graphic (like the ones below)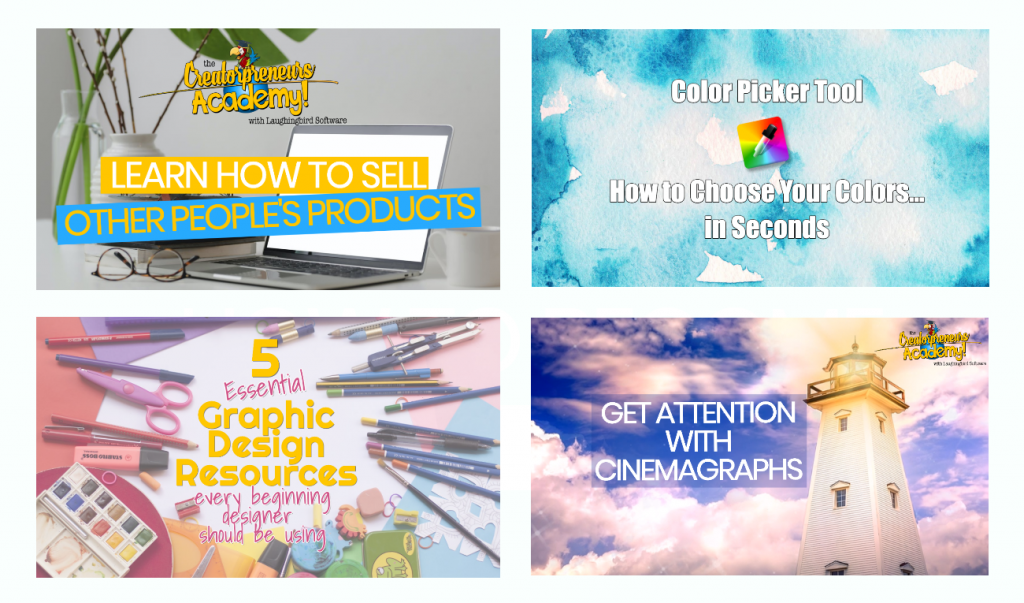 Featured graphics, such as the four examples above, are needed to grab attention to your article. Additionally, add titles with keywords and a relevant image that pertains to your article's content. Not only will it help your audience understand your topic, but you'll also be helping Google and other search engines find and list you.
Creating New Marketing Content Is Easy
Now make one or two new pieces of content that speak to your customers. Don't forget to consider which content worked well the first time around. Or whether your target customer has changed since that old content was shared.
No matter what you decide to do with your old content, don't forget to include eye-catching blog graphics.
And make sure you watch the video to find out exactly how to create designs for your new content.
Think about it… just updating a couple of articles will give you new content to give your audience in far less time than starting a new topic.
---
Update your blog images and graphics- in minutes- using

The Graphics Creator

!
Create Killer Content!
FREE Graphics Creator 8 software +
$10 off each template set with coupon:
" BLOGGERSWIN "
(grab them now for $10 off each… see discounted total in cart)!