No matter what online business you have, there's no way to avoid publishing blog content. Offering helpful and/or timely information to prospective buyers and current customers is just part of running a successful business… one focused on pleasing customers.
But when you need to spend most of your time creating products and services, fitting in blogging seems near impossible. Not to mention that throwing up a few words doesn't cut it if you want to get noticed on Google's search engines.
Yep, it can all be a bit too much!
In this blog content guide, I'm going to show you how to get the help you need to get started as a content blogger or to grow your small blog.
Take a look below at the list of resources below.
Then check out the "Posting a blog article" Creatorpreneurs Tip at the end of the newsletter!
---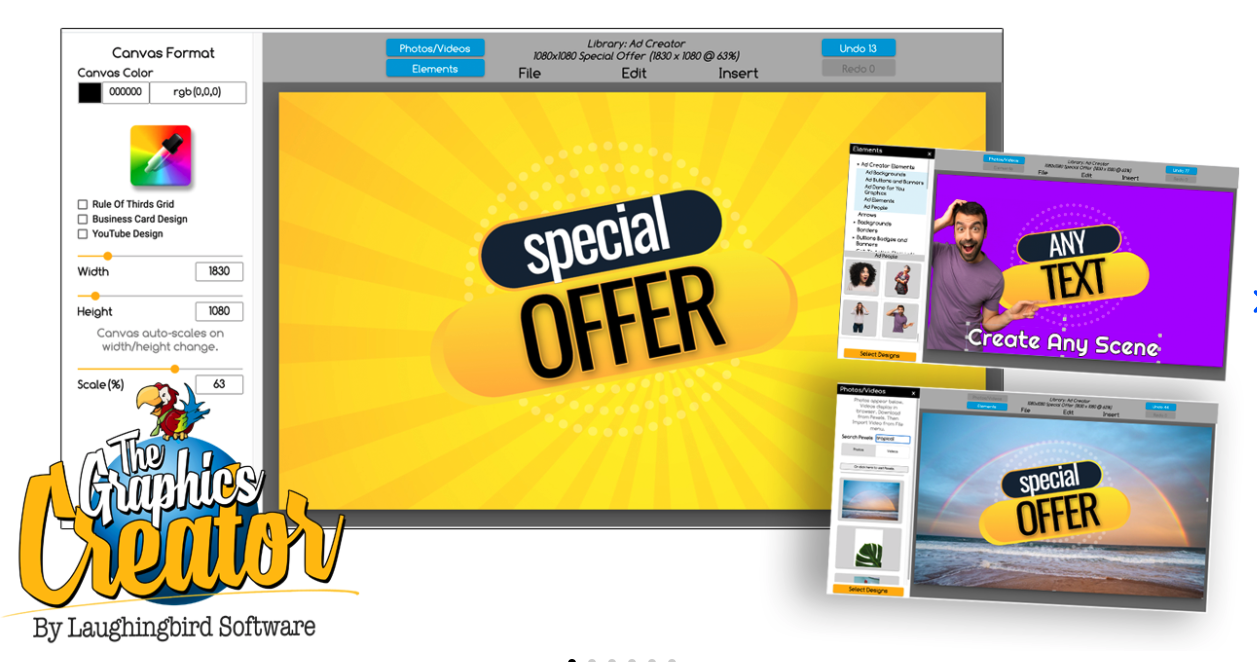 Check out the Online Graphics Creator with 1500+ templates!
CREATORPRENEUR TOOLS & RESOURCES
When publishing new content consistently (whether it's once a day or once a week), there's no shame in getting help!
When I first started my ebikingtoday.com blog, I wrote ALL of my articles slowly but steadily (2 articles per week). But as the blog grew, and so did my ideas for great content, I knew I needed help if I wanted to grow faster.
However, it was a challenge to find writers that could help me with my somewhat technical blog content (and write articles the way I wanted them to!). Thankfully, I've found some help!
Here are a couple of writing resources I use to get the help I need:
I can always count on top-notch blog writing from these highly-trained writers.
But you're not getting a high-quality, SEO-optimized article from one writer alone. Each article has its own editor for quality control, which means you get an article that's been reviewed by someone else and has excellent grammar.
Plus, you get unlimited revisions, just in case (I've asked for small revisions, and they've done them, no problem)!
Check out WeWriteBlogPosts and make sure to use my special code to get a 10% discount!
*The more words you order at one time, the more money you save per word.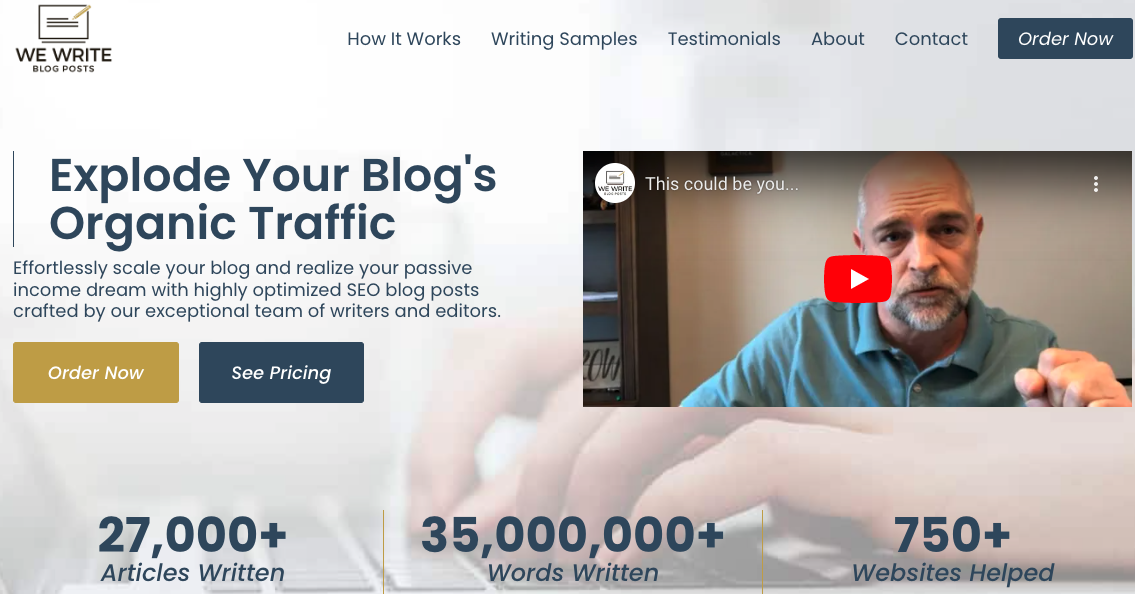 You've heard us talk about Fiverr before… Laughingbird has certainly used many contractors from here, some good, some bad.
When it comes to blog writing, there are a ton of writers that aren't very good. But, with a little research you can find a gem… and save money on article writing!
To find a good writer, always ask to see examples of their writing… and look for several good reviews. Then it's just a matter of seeing if that writer can give you the style of writing you want, understands your niche content, and can write very well (or better) in English.
Otherwise, you'll be spending a lot of time correcting their grammar.
LAUGHINGBIRD CORNER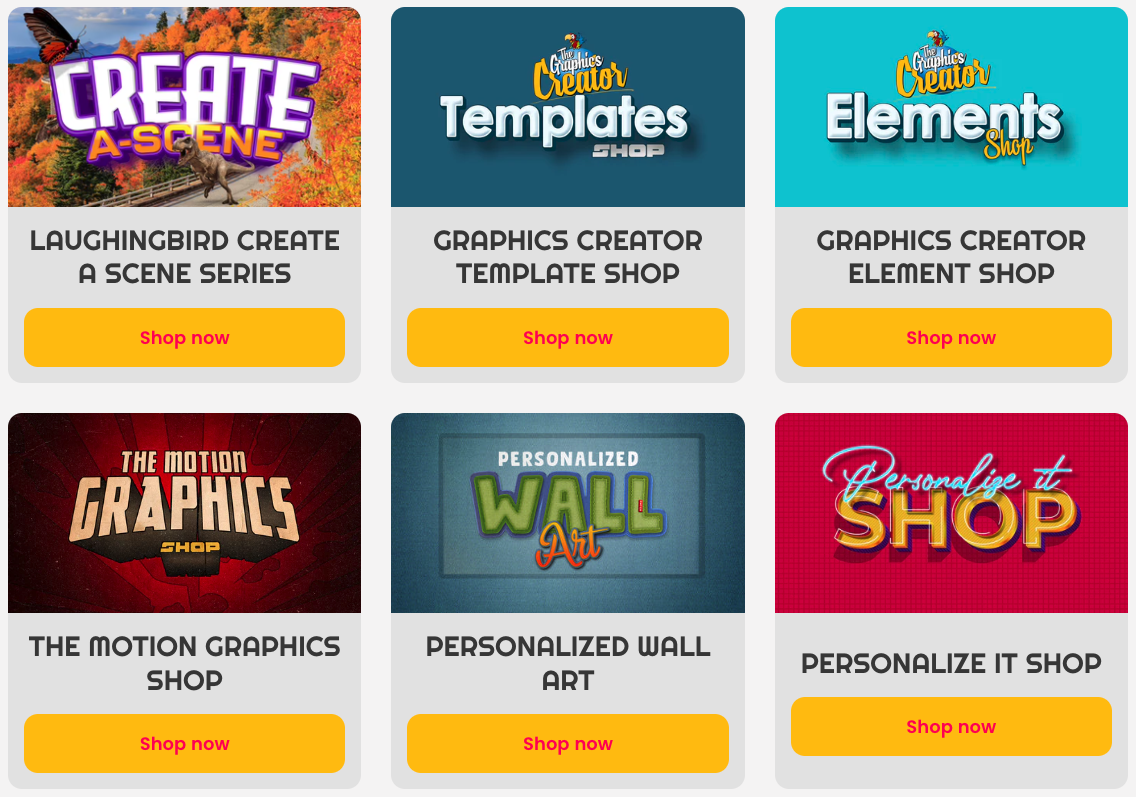 Naturally, with any great blog content, you need great graphics and images as well. To help you get creative and design the perfect blog graphics, Laughingbird has a simple menu for all of our product collections right on the home page.
This is how we're organizing our graphics to make it easy for you to find something unique.
Of course, you can always click on the little looking glass on the top right of the page to search for "design elements", "logo", "motion", "Pinterest", "YouTube", "characters", etc.
Jump over and take a look at all of the design goodies!
CREATORPRENEUR TIP – Posting a Blog Article
So now that you have some help with article writing, here are the steps I follow to post the perfect article (check out the Laughingbird blog to see finished results):
Read it once through: I like to make sure it makes sense and is giving the information I requested.
Check it for plagiarism: I've never had a problem with this, but I still make certain every article has 100% unique content. Just search for "plagiarism checker" and you can get a free report.
Post it in WordPress: Fix all the headers and spacing.
Add Links: Add links to my other articles or products and double-check links added by the writer (make sure they don't lead straight to a competitor instead of one of my own articles).
Create & Add images: I use The Graphics Creator to make a featured graphic or other helpful graphics in each article and add photos where needed. Then I import them into my article.
Personalize the content: This is very important. I always add any personalized content that makes sense by adding sentences, paragraphs, or new sections, if I feel I can make it an even better article!
Remember, this is YOUR content, so give it your touch even if you didn't write the main article.
And here's one more tip:
There are plenty of topics to outsource to content writers… Save the ones you can write better for yourself!
Have a great day!
Lisa & Marc