With over 51 million YouTube channels and counting, it's critical to find a way to stand out from the rest and make a great first impression. A custom-designed YouTube banner allows you to present your brand in the best light and makes your YouTube channel look professional. But how much do you have to pay for a decent YouTube banner?
Designing a YouTube banner can cost you $25 to $100 if done by freelance designers on sites like Upwork and Fiverr. However, design companies and some top designers charge $600 to $800 for one banner. You can create your own banner for the price of the software you're using.
The benefit of the latter is that, no matter how much the YouTube banner maker software costs, you can usually make unlimited banners and other YouTube channel art.
The rest of this article will explain the reason for this huge cost disparity and shed some light on what makes an effective YouTube banner.
Factors Affecting the Cost of a YouTube Banner
A lot goes into setting the cost of a YouTube banner design, and it will vary depending on the professional. However, the most important factor is your budget.
If the designer asks for $800 and your budget is $100, there will be no working relationship between the two of you. If you're a YouTuber who has just started your channel, you'll likely have less of a budget than someone who has been doing it for years. That said, the amount you're willing to pay also depends on how much value you place on YouTube channel art.
With that in mind, let's look at other factors that determine the cost of designing a YouTube banner and how you can get one within your budget.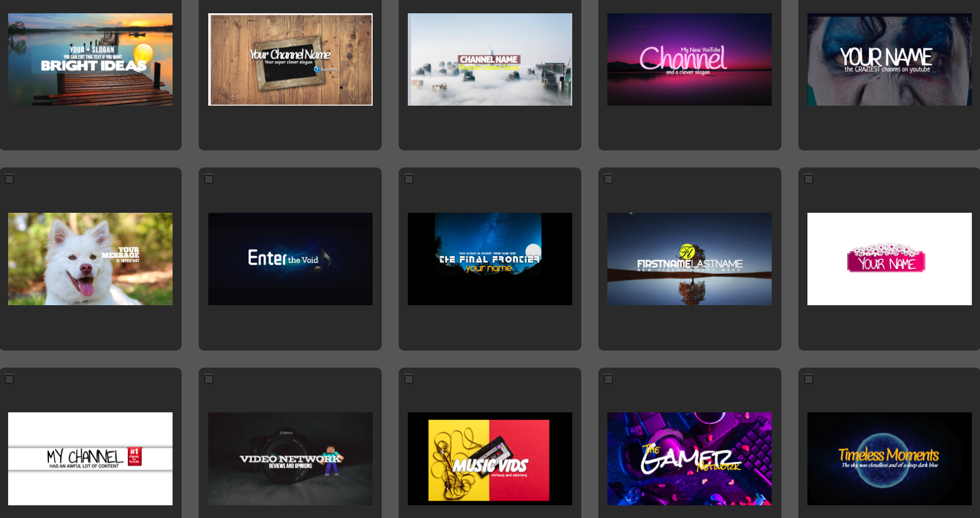 Type of Designer
In every field, there are service providers on different price levels. A graphic designer is no different. If you want to hire a graphic designer for your YouTube banner, you have three options.
Freelance Designer
Your first option is to contact a freelance designer online.
You could simply google designer profiles. However, a safer option is to go to freelance sites like Upwork and Fiverr and browse designers who fit your budget and preference. After you post your project, you'll receive offers from different designers.
After you choose a designer, be sure to describe precisely what you want, send the images, and agree on the price. Because the freelancer is probably working from the comfort of their couch and has no employees, their fees are usually relatively low.
This is an excellent idea if you already know what you are looking for and all you want is the design work. It's also a great option if you are on a budget because, as you can get a banner design for as low as $25.
Design Contest
Another option is going for a design contest. In a design contest, you pay a company that holds these contests to publish your requirements. You will give a brief description of what you are looking for, color palette, type of content you publish, demographic, and anything else you deem important.
Tens of designers from around the world will then take this information and submit concepts for you to choose from. You will select the best and get a few finalists to give you a revised design. After all that, you get to choose your favorite and work directly with them until you get the YouTube banner design you want. This route is fantastic if you have no clear image of what you want because it will give you various ideas to choose from.
However, these are experienced professionals you are dealing with, so the cost will be around $149 per banner design. Paying for the contest site also costs money.
Graphic Design Agency
The third way to get your YouTube banner designed is to go to a design agency where they can create banners using your brand kit, profile picture, and even your own images.
A design company is the best for YouTube channels that are already making good money and expanding to more channels and other social media platforms. They will submit unlimited design requests and revisions for a monthly rate, reducing the stress of finding contractors and designs.
The only issue with design companies is the recurring monthly fee or high one-off cost, typically hundreds of dollars for one banner design. However, they provide value you can't get elsewhere.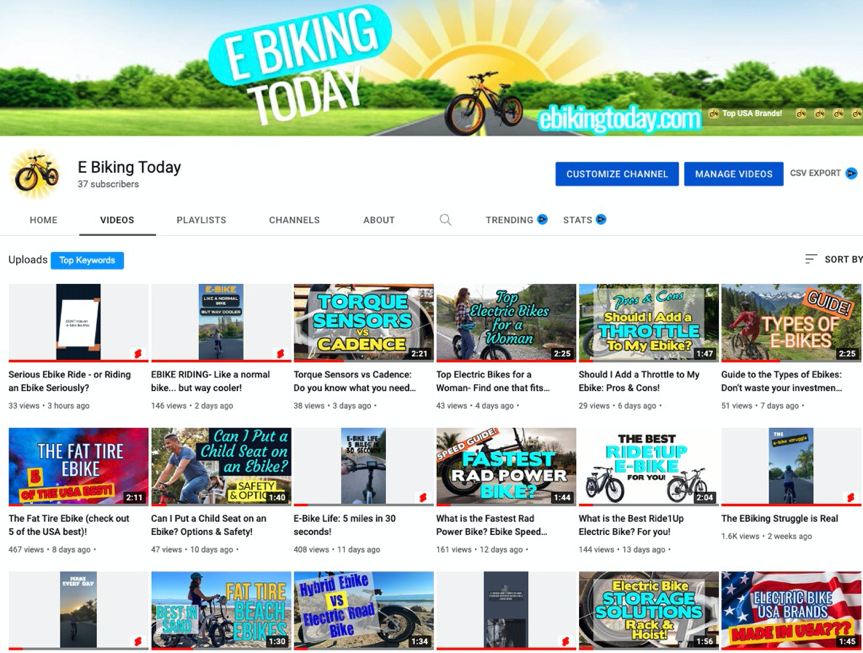 Hourly Rate vs. Project Rate
The third factor to consider is whether you'll pay the designer an hourly or per-project rate. Again, this depends on the type of designer you decide to go with and your budget.
Many freelance designers charge by the hour. The hourly rate can be as low as $15-$50 per hour, which is quite affordable. This, however, requires a designer who already knows how long it takes to design the YouTube banner so they don't work more hours than you can afford.
On the other hand, design companies and well-known designers charge a flat fee for the entire project. These people have a lot of experience doing similar projects, so they fully understand the scope of the job, profitability, and other nuances. A flat rate is usually better for clients because they know upfront what they will pay, preventing scope creep down the road.
CLICK HERE TO Discover how to grow your business with YouTube graphics!
Scope and Quality of Work
Finally, you have to consider how extensive the design project is. While YouTube banners can look the same to an inexperienced eye, there is a huge difference between an original design and a modified template. Professional designers plan the entire YouTube banner from scratch by considering your brand, colors, the feelings you want visitors to get, the message you want to convey, and you as the channel owner.
Besides that, banner design cost will be determined by how much content you want added to the design. For example, some designers have a basic package that includes three images or less and a premium package that includes many pictures, stories, highlight covers, and much more. The more items you add to the YouTube banner, the more expensive it gets.
Here are some questions you should discuss before deciding on a designer and the price:
Will the design be original or based on templates and stock art? This is a crucial point, as you don't want your brand identity to look like thousands of other YouTube channels. It's also impossible to trademark designs featuring templates and stock art because the images don't belong to you. It may cost more to get a designer who does truly original work, but it's often worth it.
Does the designer protect your Intellectual Property? Original designs always belong to the creator until they transfer property rights to you. Otherwise, someone else could steal the design, trademark it and sue you. The designer himself could also use the design for another client and cause issues for both of you. For that reason, get a designer who will transfer any original design's intellectual property rights to you using a custom legal agreement.
Will the designer keep you updated? Between the commissioning of the image art and the delivery, you and the design team need to be in constant communication. This ensures the job goes on without hitches. The designer should also be available to make corrections even after delivery.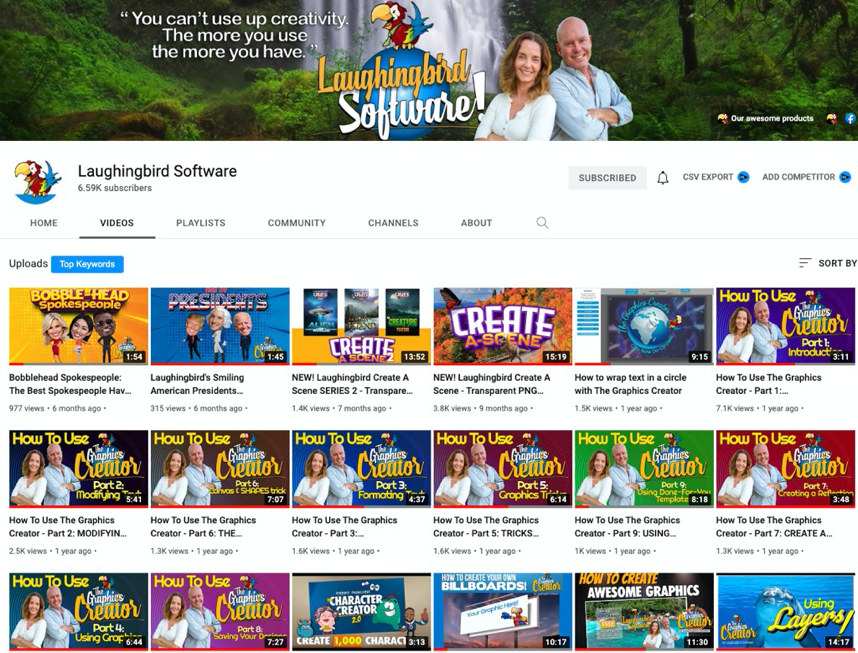 Importance of a YouTube Banner
There are two questions we should get out of the way:
Do I really need a YouTube banner?
Can I design the YouTube banners myself?
The answer to both questions is a resounding yes.
A YouTube banner, also known as channel art or header image, is the large banner you see on top of the YouTube page. Its purpose is to visually communicate the channel's brand, personality, and purpose. The banner is the first thing viewers will see on your YouTube channel, and it can make or break that first impression.
In other words, a YouTube banner plays a role in how many subscribers and viewers you get. If you are a business channel, it's a marketing tactic that attracts or repels customers. But more importantly, it conveys a clear message of what that channel is all about so you can stand out among all the other channels in your category.
A YouTube banner is used to convey key information such as:
Tagline and slogan
A look at what viewers can expect from your channel
Logo
High-quality images
Readable text
A call-to-action
How To Create a YouTube Banner
As for designing your own images and YouTube banners, it is possible with the right software or YouTube banner maker, even if you don't have any design experience.
For the most part, what you need is easy-to-use design software like The Graphics Creator. It has a huge selection of design assets and is the best way to cost-effectively design YouTube banners and YouTube channel art, logos, virtual covers, social media graphics, and more. Plus, you can create these in minutes using templates and/or design elements.
You can use the included elements or import your own graphics, including your logo design. In a few clicks, you can create banners even if you have no design experience. The result will be a professional-looking YouTube banner or thumbnail! It's a great way to save lots of money on YouTube channel art and get unlimited graphics to use on your YouTube banners.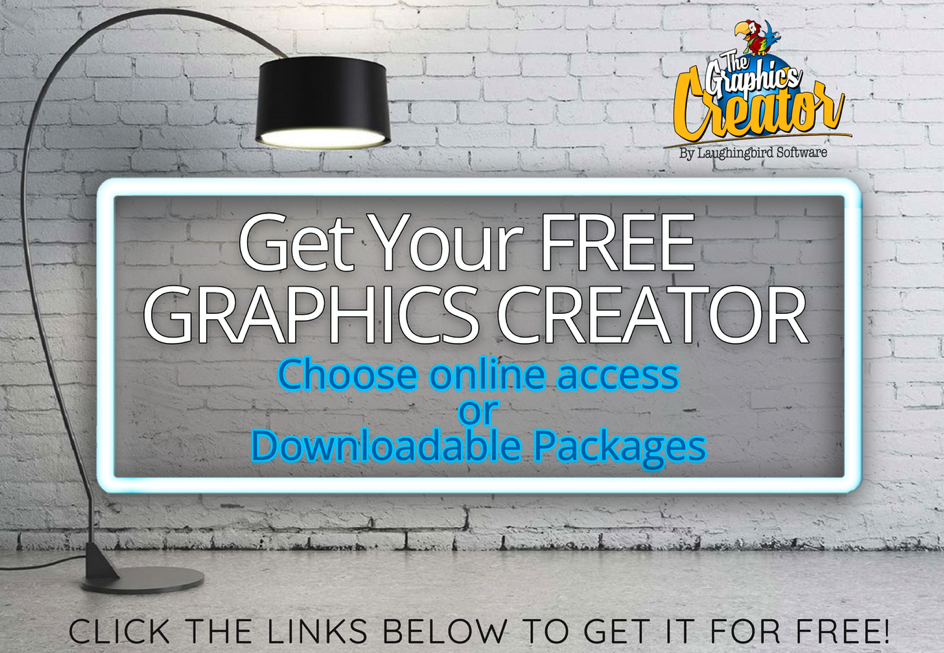 Graphics Creator online version – FREE graphic design software with 100% access to templates plus template design elements
Graphics Creator downloadable version– FREE software with YouTube Channel Art templates
Final Thoughts
All said and done, design of any kind is speculative. Whether you rely on a designer that costs $25 or $500, you won't know what you'll get in the end until it's delivered. When this happens, and you are completely unhappy with the deliverable, you probably won't be able to get a refund from the designer because they've already put in their time and expertise.
So, you can look for a design company or designer who offers a 100% money-back guarantee at all costs. After all, the cost of designing a YouTube banner is not small and you should get your money's worth.
However, as a money-saving alternative, design your own awesome YouTube banners using graphics software. This way, you can create unlimited designs for all social media platforms, save and modify your own images, and create a stunning banner design the second you need it.
Helpful Reading: