The Creatorpreneurs Academy brings together strategic marketing with eye-catching design so you have the tools and skills to grow your business fast.
---
Working as an entrepreneur online is getting easier thanks to all of the tools available. That is, if you know which software and apps you truly need to succeed. And when it comes to design, getting the right tools makes a huge difference in the quality of your marketing and, therefore, the success of your small business.
In our last video about the Best Graphic Design Software, Marc talks about creating an animated video. Now, he'll show you how to use one of the top 3 design tools I talk about below.
Of course, weeding out bad, difficult, and useless design apps is exhausting and time-consuming. The truth is, you only need a few simple ones to create the images and graphics you need to grow your business.
In Today's Creatorpreneurs Academy video – you'll learn how to create an entire Explainer Video from scratch (from creating the script to making the animation). It's easier than you think.
Watch the video above.
The top design tools I talk about below will help you create the visuals you need to advertise or promote your business. They're easy to learn and won't kill your small business budget. Further, they can all be used together, making all three apps a super helpful design toolkit for online entrepreneurs.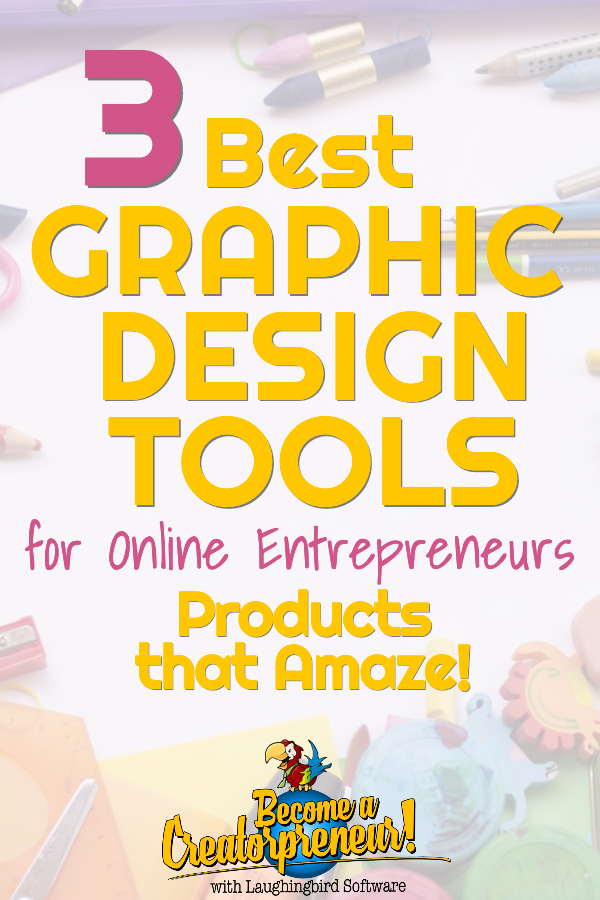 Take a look:
The Web Graphics Creator- Create marketing images in minutes with an easy online log-in.
Powtoon- Learn how to create an "explainer video" (This is free to try… however, we get commissions for purchases made through this link as well as the other Powtoon links in this article).
Skitch/MarkUp- Help your audience better understand your ideas
---
The Top 3 Design Tools to Promote and Grow Your Business
---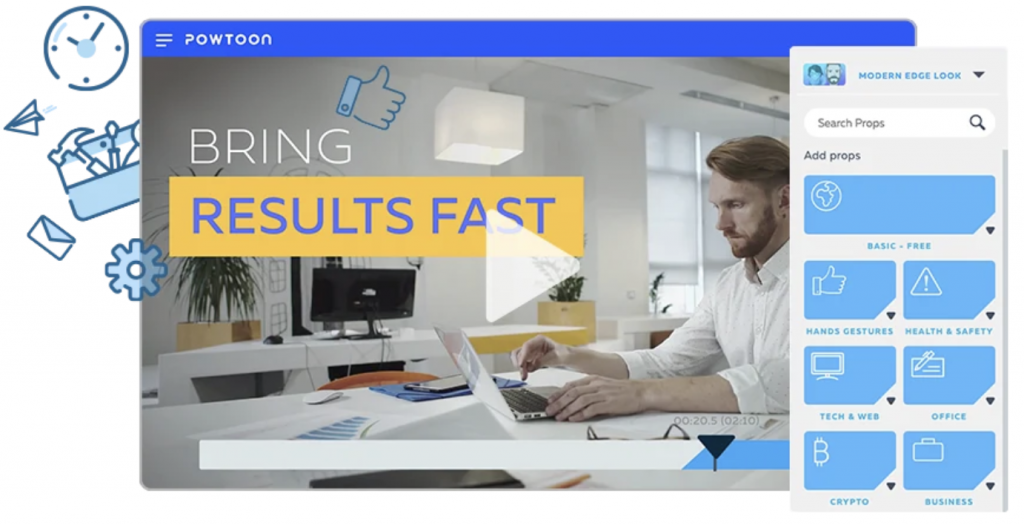 Powtoon is simply the easiest way for entrepreneurs to create videos online. It allows you to create professional, customized videos to help you communicate with your audience… and you don't have to put yourself on camera.
You also don't need any design or tech skills to make compelling stories about your product or service. Just use the hundreds of templates, animated characters, video backgrounds, soundtracks, and other design elements to show off your stuff.
This online tool even lets you bring in your own graphics to use in your video. So, create any visual design you need with The Graphics Creator and then just import it 🙂
Make an Explainer Video to Promote Online
As an entrepreneur and your own marketer, having an "explainer" video to promote your product or service is a basic need. This is a short video that describes how your product can help your audience. It's often placed on a lead magnet page, website home page, or your product page.
The best explainer videos are brief, straight-to-the-point, and have a clear call-to-action at the end. In other words, your video should lead your audience where you want them to go, such as a product or sign-up page.
Powtoon really is perfect for this, especially if you do your own online marketing and design. Plus, that added benefit of not having to be on camera if you aren't ready for that! And best of all, you can get a free Powtoon trial and see for yourself how it can help you succeed.
---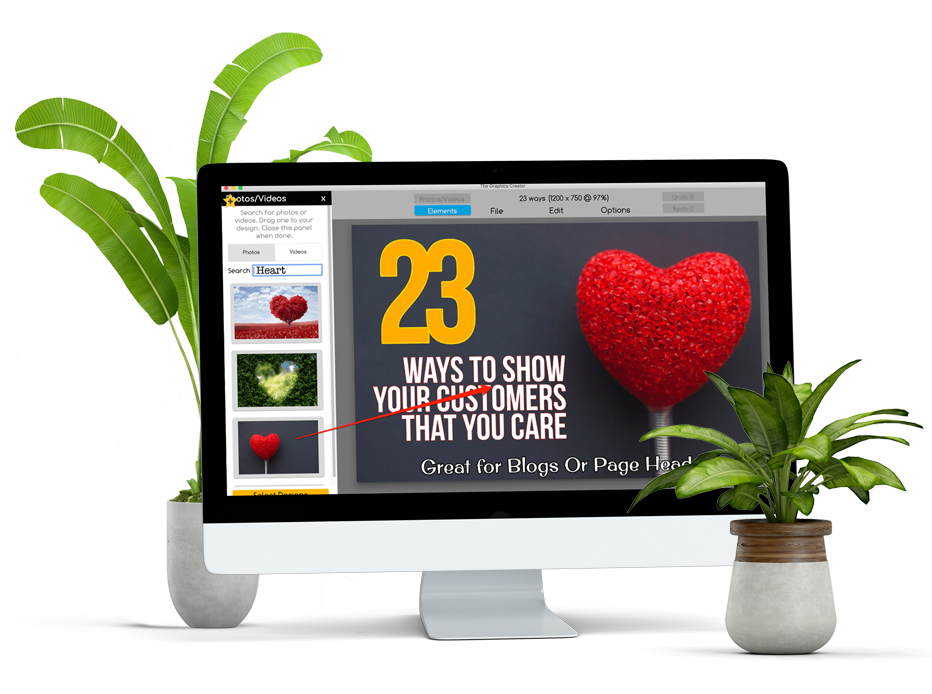 This is the online, cloud-based version of The Graphics Creator by Laughingbird Software… and it's what I use every day. It's easy to access from absolutely anywhere. Take your laptop to your local coffee shop, log into it from an airport computer, or create designs while vacationing in Hawaii!
Now, add its user-friendly features and unlimited image saving, imports, and downloads, and you have everything you need to create designs for your business, social media posts, blogs, book covers, headers, your website, and more. Get your free trial.
How This Design Software Benefits Online Entrepreneurs
Design projects and ads get done fast thanks to the professional, pre-designed templates. You don't have to work hard and you can have a graphic ready to export in less than 10 minutes. Just swap out text, fonts, images, colors, and backgrounds (including motion backgrounds and videos!) by simply dragging and dropping.
Then, if you want to do more, you can customize any template up to 100% (yes, you can even start from scratch on a 10,000 X 10,000 sized canvas!). Or, get creative by using the included motion backgrounds or high-quality, high-resolution stock photos and videos for free.
Web Graphics Creator Bonus Features
Here's what else is cool… You get EVERY feature, graphic, and template currently available, plus every new template set as it's added, so there's never a limit on how many unique designs you can create and use for marketing.
Finally, you even get a commercial license along with any purchase. This means that you can sell your created designs or add them as a bonus to your own offer, making The Web Graphics Creator a tremendous value for any online entrepreneur. BEST VALUE: Check out the "Lifetime" offer… pay once and never again.
---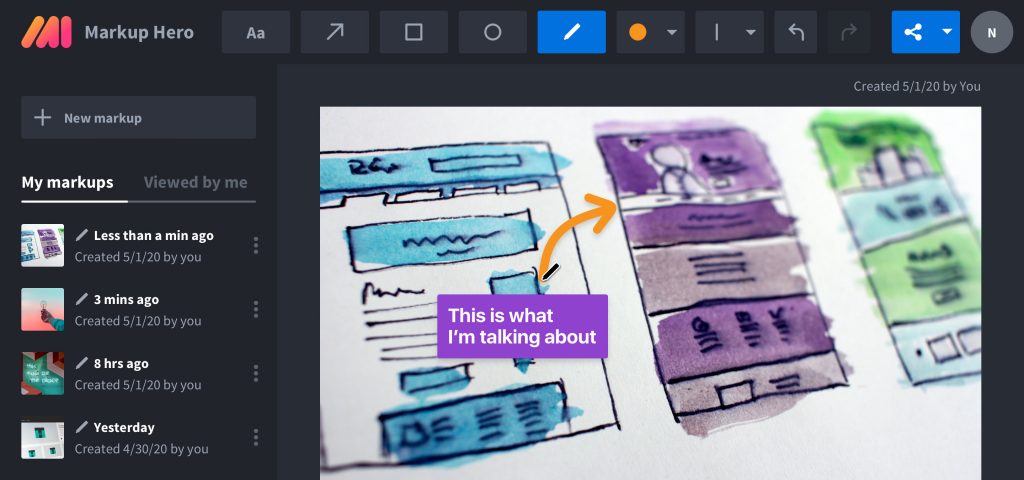 Skitch (for Mac) and MarkUp Hero (for Windows) are free tools that help you visually communicate with your audience. You can actually help others understand your ideas or see the value in your offer, just by adding a few details to a design or image.
How To Use These Tools in Online Design
It's super easy to capture your image on the screen with the click of a button. Then, you can sketch something directly onto your image, zoom in and crop it, add arrows, write in a heading or idea, and so much more.
Your marked-up image will help others understand your ideas or follow directions. Once it's finished, just click and drag it to your desktop as a PNG. Then share on social media, in your course, with your employees, or in any application that accepts images.
I often include Skitch images (I'm on a Mac) in my blog to help make a point or clarify an idea. You can even take a screen snap of your own customized design from The Graphics Creator.
---
As an online entrepreneur, these top 3 design tools will give you fast access to the creations you need to promote your business. Whether you want to post on social media, show off your product with a video, or make a presentation, you can easily promote your business with the online Web Graphics Creator, Powtoon, and Skitch/MarkUp Hero.
Have you tried these any of these tools? What did you create with them? Let me know your thoughts and comments below!