Is marketing your small business keeping you from other important tasks?
Finding great tools that can automate your marketing and free up time for production, customer service, finances and more can make entrepreneurs' lives much easier!
The key for small businesses is to use the best marketing automation tools out there.
These 6 tools can help you automate multiple areas of your business, saving you a ton of time and helping you to focus on increasing your sales.
HubSpot
HubSpot is basically an "all-in-one" tool and describes itself as "inbound marketing software". It's a robust sales and marketing solution, Not only is it a great resource for small business owners, it uses real-time marketing data to help you generate leads and sales.
HubSpot does a little of everything, just not as in-depth in any one area. So, if you're looking for convenience, this may be the tool for you.  You'll get the basic functionality of multiple marketing systems. You just may not be able to go as in-depth with, for example, email marketing list segmentation, as some other automation tools.
DRIP
Focused primarily on email marketing and list segmentation,  Drip.com  is one of the most important automation tools on this list. One reason… you MUST have a way to automatically follow-up with your audience! 
What if you collect an email but this person doesn't purchase? You'll want to "segment" this person to a list that's different from someone who did make a purchase. You'll want to say something different to each of them, right? And, with Drip's "intelligent" workflows, you'll get to know your customers better, leading to more sales!
LaughingbirdSoftware.com uses Drip because of this amazing flexibility and customizability. You'll easily learn about your subscribers and website visitors by applying custom tags, fields, or "events" to your customers… and Drip is fantastic at helping you understand it all!
Finally, you can use Drip with many of the different hosting and web technologies you already use. Best of all, you can start using Drip for free!
Hootsuite
Hootsuite has been a top social media marketing automation tool for many years. You can enhance and automate your social media content across more than 35 global networks such as Facebook, Instagram, and LinkedIn.
Hootsuite is perfect for individuals who want to manage multiple social networks, schedule content, and automatically engage with their audience when and where you want.
With their free plan, you can manage up to 3 social media profiles (with only one password) and use basic analytics to track the growth of your followers. Additionally, you'll get to schedule up to 30 messages, integrate apps you already rely on and have 2 RSS feeds (which find and share content for you).
Hootsuite identifies social influencers in your market and automates social marketing strategies. You can sign your business up for Hootsuite's free plan which supports up to three social profiles and two campaigns for single users.
Spokal
Spokal says it will "double your social media traffic with a sharing tool that learns". Best used for automating social media and blog content, it can save you a ton of time. You can actually search for and drag images directly into your blog posts (and images are royalty-free, even if you are a small business)!
And you can share your content fast! It certainly helps that Spokal generates "tags" to your content automatically! This tool also automates OpenGraph and Twitter tags from your own social sharing.
This software also has a built-in image editing tool, on-page SEO advice, editorial calendar, SEO and keyword tools, and even allows you to use external contributors. Plus, in their analytics functions, they'll calculate your return-on-investment as well as track your Google rankings and your blog's performance results.
Finally, if your small business uses WordPress, then Spokal's automatic marketing platform might be right for you.
Try it free for 14 days!
SalesAutopilot
There's a good reason this marketing tool uses the term "autopilot".  It offers a wide range of digital services for small business owners including a Help Desk module that will automate your customer support! You'll get support ticket tracking and customer feedback.
It offers several modes of marketing communication, such as email marketing, as well as captures leads from multiple websites. Besides taking care of invoicing and payment, you can look at sales data, job completion times against budgeted hours, past-due invoices and more.
Once set up, you can get rid of the manual work that typically comes along with the communications side of your business! Further, SaleAutoPilot can be integrated with Zapier (next!).
Zapier
Zapier's focus is on small business services and creates automated workflows known as "zaps". Basically, it's a tool that helps any entrepreneur connect apps and the services they use, allowing automated functions.
The automations are like commands having an if/then format. For example: "If I write a new blog post on WordPress, save a copy of that file to Dropbox." The amazing thing about these automations, or zaps, is that no coding experience is required to create them.
Zaps are now possible between three or more apps and services. Although Zapier's free account is limited in functionality, you'll get a feel for how it works. Further, Zapier's automations support several business apps and are easy to use. This makes it one of the most useful marketing automation tools for online entrepreneurs.
Small businesses can save a ton of time using any of these online marketing automation tools. And because you can't successfully market without images and graphics, check out our bonus tool to make life a little easier: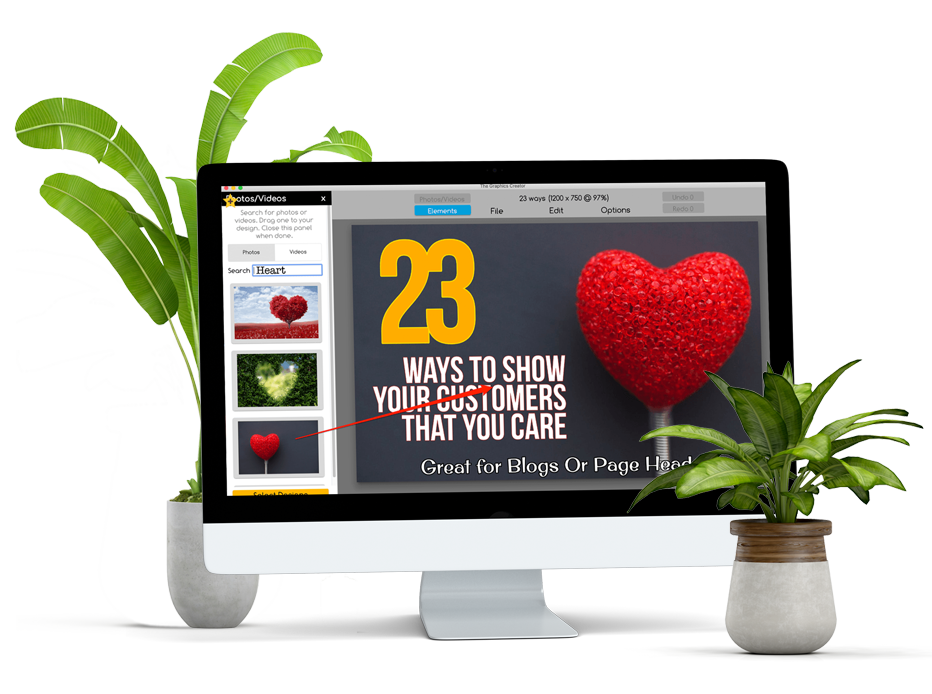 This article contains an affiliate link for "Drip", the email automation system we use and love (and believe me, we've tried many!). If you decide to make a purchase after clicking on it, we may receive some compensation 🙂