There's no denying that YouTube's popularity continues to increase. In fact, YouTube has around 15 billion (Hootsuite) daily views just on YouTube Shorts. Video shorts are one of the newest trends on YouTube that is paying off for YouTubers.
This suggests that there are huge opportunities for even small companies to earn money on YouTube in 2022.
Here's how you can make money on YouTube:
Promote your own products or services
Use YouTube videos to increase sales on your website or blog
Teach What You Know on a YouTube channel
Earn affiliate marketing commissions
Earn ad revenue
The truth is that if you haven't started using YouTube for your business, and aren't using the platform to increase your revenue, then you're seriously missing out!
To help you get started growing your business, consider the ways that you can make money on YouTube in 2022 and beyond.
How to Make Money on YouTube
There's no doubt that there's a continuously growing amount of competition on YouTube. However, as long as you're willing to put in the time, there are still fairly easy ways to earn a steady stream of income. But joining the YouTube Partner Program isn't the only way of making money with YouTube videos and or a YouTube channel.
Of course, monetizing your videos may be your ultimate goal, which you can only do by joining the YouTube Partner Program. Essentially, this is the only way you'll be able to earn ad revenue.
Want to get a picture of how much money you can make with YouTube? Check out this advertising revenue calculator.
Now that you know your potential for earning revenue, here are five easy strategies to make money on YouTube.
---
Promote Your Own Products or Services on YouTube
If you have your own product or service, it's easy to earn revenue with videos focused on how you can help or give value to your audience. you can show your audience how to use your product, what the best features are, or how they can directly benefit.
If you don't already have a product to offer, create a simple one based on your passions and interests. Create a short ebook, helpful app, stunning art, or an educational course, for example. Consider the value in what you have to offer.
Show off your product with a how-to-use-it video. Make sure to add a link to your product in your video's description so that viewers can buy it.
---
Increase Sales on Your Website or Blog
It's easy to show the value of your product or service by sharing YouTube videos. After all, you already know everything about your product or service. Now it's time to share with others.
Create videos that focus on product features, benefits to customers, and educational tutorials. With this variety of videos, you can quickly monetize your channel.
For example, Laughingbird Software creates design video tutorials, product feature videos, and videos teaching how to use The Graphics Creator software to grow your business, like the video below.
---
Earn an Income by Teaching What You Know
You can teach something that someone else wants to learn. So why not help others out and earn money from it?!
It's easy to talk about what you know. But the hard part is really about being comfortable on camera as well as creating a great offer to give away free or at a low cost.
For example, if you're a beauty consultant, just talk about what you love… product reviews, colors, how to apply, etc. Then tell your viewers what to do to get your "free beauty guide" or where to go to purchase your products.
Don't be shy to tell them about your offer. Instead, have confidence that you are helping someone else get what they need or solve a problem that they are happy to pay you for.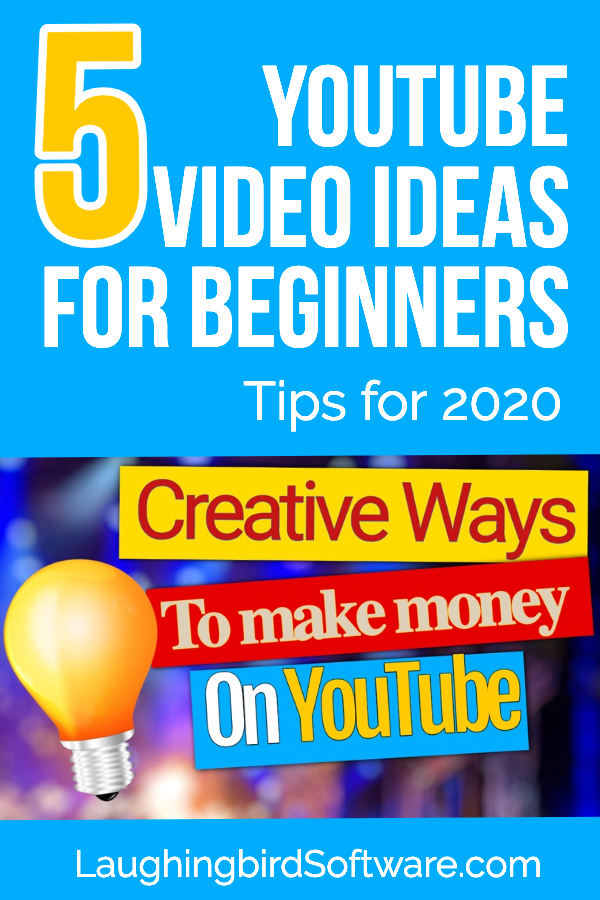 ---
Earn Affiliate Marketing Commissions
Another way to monetize your YouTube channel is to earn commissions by advertising other businesses' products. Many companies love to share their revenue with you… after all, you can reach a new audience and bring them traffic that they wouldn't have gotten otherwise.
This especially holds true if you're affiliate marketing on YouTube, as putting affiliate links in blogs is still the most common (and competitive) method.
Signing up to become an affiliate is usually easy, and the company provides the ads/images you need to promote their product or service, as well as the shopping cart and methods of payment. You share the ads or banners they give you to your own audience.
When someone makes a purchase, you get a commission. But, pay attention to each company's commission amount, as it varies drastically. For example, a commission of 20% won't be worth your time for a $20 product unless you can sell a lot. However, you'd earn $200 on a $1000 product!
---
Earn Money from Ads on Your YouTube Channel
The dream of many entrepreneurs is to earn passive income on YouTube by monetizing their channels.
Monetization occurs when ads are placed on your videos, after becoming a certified YouTube partner. These ads can go before your video, in the middle, or as banners on the side.
Although you do have to meet the following requirements, it's easier than you think:
Get a minimum of 4000 hours of watch time from all of your videos combined. If you submit new video content, have a great video description, and get viewers to watch your entire video, achieving these hours isn't as hard as it sounds… just time-consuming. Still, it may take several months or longer. However, you can get these hours from a combination of any of your channel's videos within a 12 month period.

Good YouTube monetization strategies, in addition to YouTube advertising, include creating music videos, performing live streams, and creating multiple videos on a regular schedule.

Get at least 1000 subscribers. In this case, how many subscribers you get, and how quickly, will make the difference when it comes to making money and having a successful YouTube channel. So, be sure to ask viewers to subscribe to your channel, perhaps giving them a free bonus for doing so. This is easy to do in live streams, but you can also do it by adding your own banner ads to you video asking them to subscribe.

Read and obey the YouTube Partner Program and video ads rules. You don't want to finally earn a linked Adsense account only to have it taken away from you. You don't have to be a YouTube marketing expert, just read it.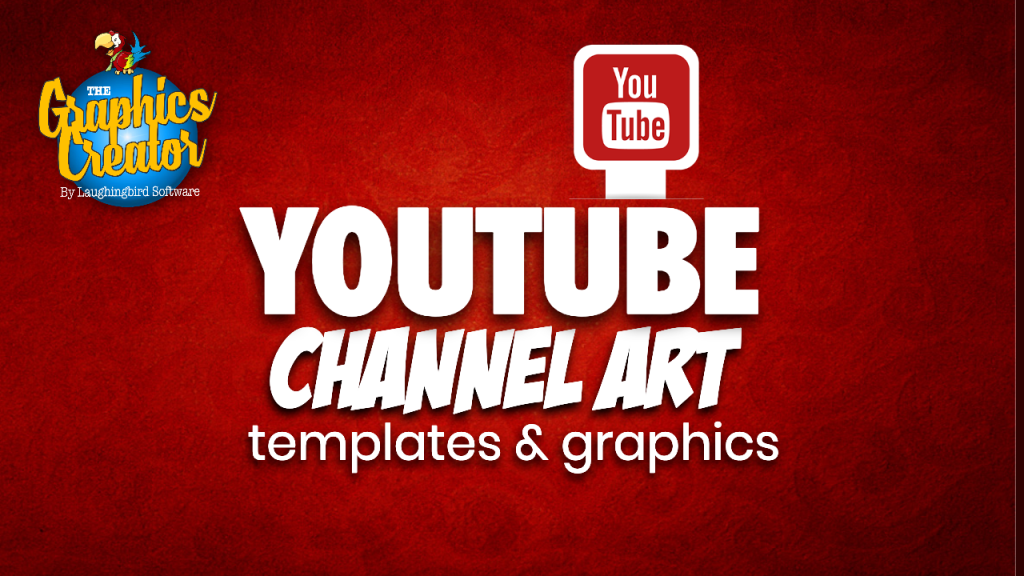 How to Make Money on YouTube with Design
Although I didn't mention using design to earn money in the 5 easy ways how to make money on YouTube, it goes without saying that your channel needs to look good, in addition to having stand-out video content.
Attention-getting thumbnails and banners are important to get and hold viewers' attention. When they click on and watch your video you'll have a chance to earn revenue.
How Do I Make My Own Channel Art?
There are two main types of graphics you need for your channel. First, create a banner to represent your business on YouTube. Keep in mind that this is the first thing visitors to your channel see.
Second, make a stand-out thumbnail image for every video. This is super important when it comes to people searching YouTube. If your thumbnail sticks out in the search results, it's much more likely to get clicked on. So, use bright colors and a short title that includes your keywords.
Watch this video to see how it's done!
Easy-to-use channel art design templates will help you make thumbnails quickly but still allow them to be unique. Further, if you decide on sticking with one particular look for your brand, you'll be able to save and re-use a template over and over.
Is It Hard to Make Money on YouTube?
Here's the good news: YouTube offers unlimited, creative ways to promote your product, make more sales, and increase small business revenue. Therefore, it's worth any and all effort you put into it.
However, following and keeping up with all of the ever-changing rules can be difficult. So, make sure you review YouTube's rules and regulations often.
What's the Easiest Way to Make Money on YouTube?
Creating videos and uploading videos! Everyone can use YouTube to bring traffic to their website or blog. And increased traffic leads to higher sales earnings. So, make an entertaining or educational video that will simply send people to your website. This is by far the easiest, most direct way to increase revenue.
And you can combine this simple idea with any of the 5 easy ways to make money discussed above.
Get help making your YouTube channel, social media, and website graphics with The Graphics Creator by Laughingbird Software.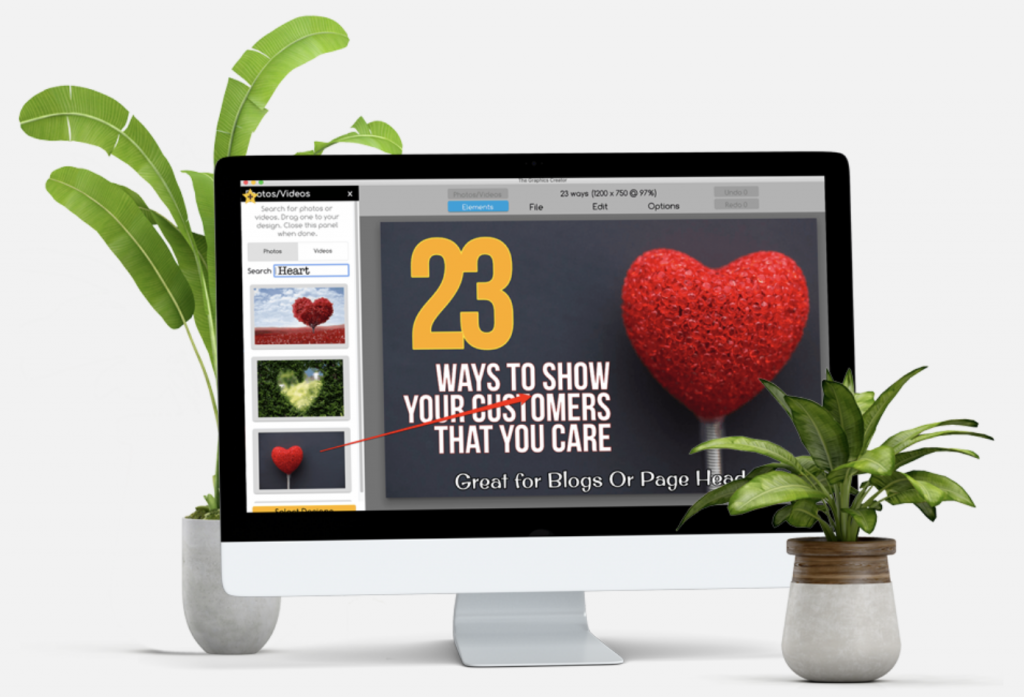 CREATORPRENEURS QUICK TIP
Create attention-getting thumbnails for every video by following these steps:
Choose a template from The Graphics Creator's YouTube Channel Art.
Create a thumbnail 1280 pixels wide by 720 pixels tall, with a minimum width of 640 pixels and a 16:9 ratio.
Add a title using your main keyword with large text
Use contrasting colors and a "relevant" design that "pops", so that your thumbnail stands out from the rest.
Export in JPG, PNG, or GIF image formats and make sure your image file size is under 2MB.