Creating different-sized images for Pinterest, Instagram, Facebook and other social media graphics is a never-ending task, isn't it?
Truth is, you should be using social media graphics every day! You need to stand out from the crowd and social media is the way to do it.
Don't stress! There is some good news:
I've found out that it doesn't have to be difficult or expensive to do-it-yourself. Here are the options for DIY social media image creation.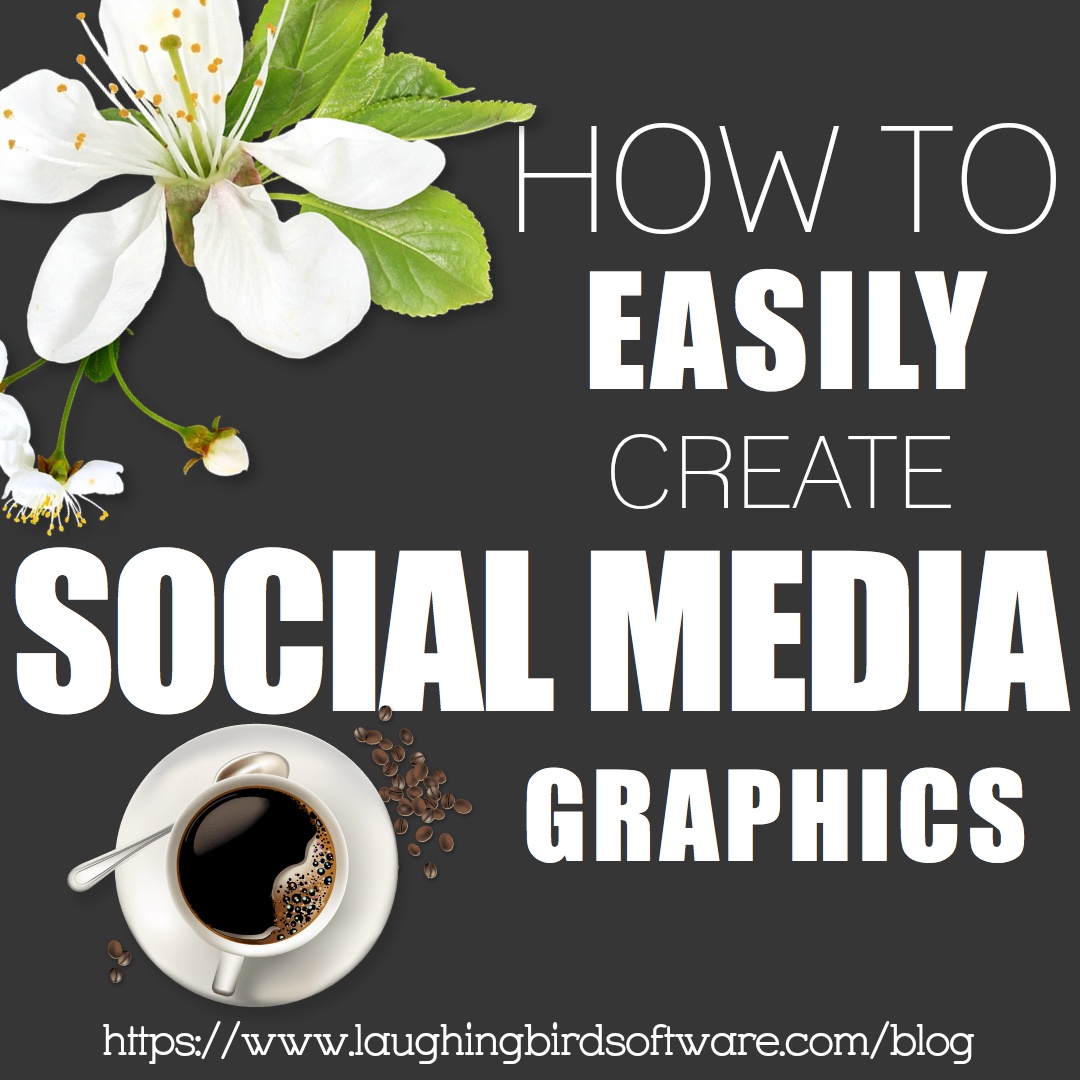 First, there are online editors that will let you create simple social media graphics, aka "memes".  These designs may be "free" to begin with. However, there is always a "catch"… you end up paying to export your design. Or, you'll pay for the nicer, higher-quality graphics to include in your design.
Sadly, the "free" images are not usually stunning enough to get your audience's attention. So, if you want to do each image right, you'll have to pay for more professional images.
Another downside to an online graphics editor is that once you export your design, you can't go back and modify your image. It's a one-shot deal.
Then there are, of course, graphics software like Photoshop and Illustrator. You can't beat the flexibility of what you can do with these tools. You can definitely make professional-looking graphics and designs. However, this requires weeks (and possibly months) of training. If you can put in that amount of time and energy, then you'll definitely be able to make some basic designs.
The downsides: Okay. So once you learn the software, you should be able to design your own basic social media graphics. However, you still haven't been trained in the art and rules of graphic design. So the question looms… will your designs look even semi-professional? Regardless, you'll also need loads of time every day to learn the software as well as lots of money to spend.
Now hold on! I've told you that it DOESN'T have to be hard, time-consuming or cost a lot of money. Here's an easy option:
A software product that already has
professionally designed social media graphics templates.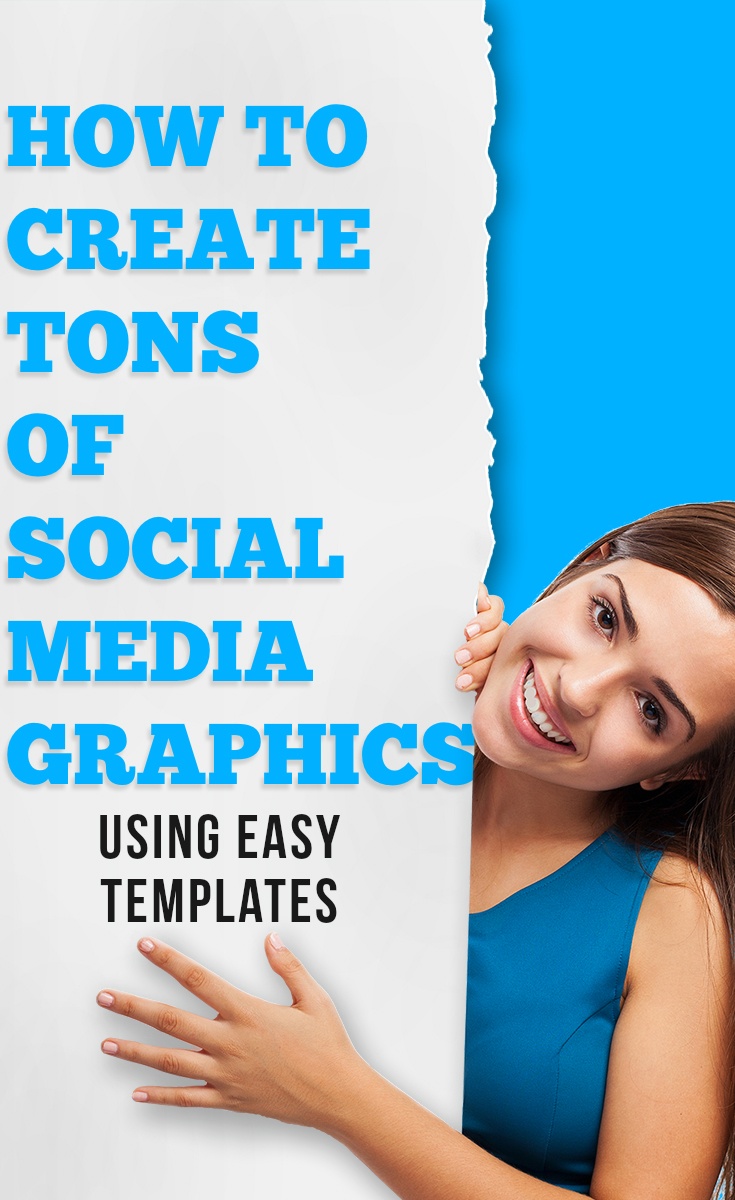 Laughingbird Software's The Graphics Creator has loads of pre-designed graphics templates. Now, I know that "The Graphics Creator" software sounds kind of ominous. After all, it is pretty powerful. But, it's also simple to use.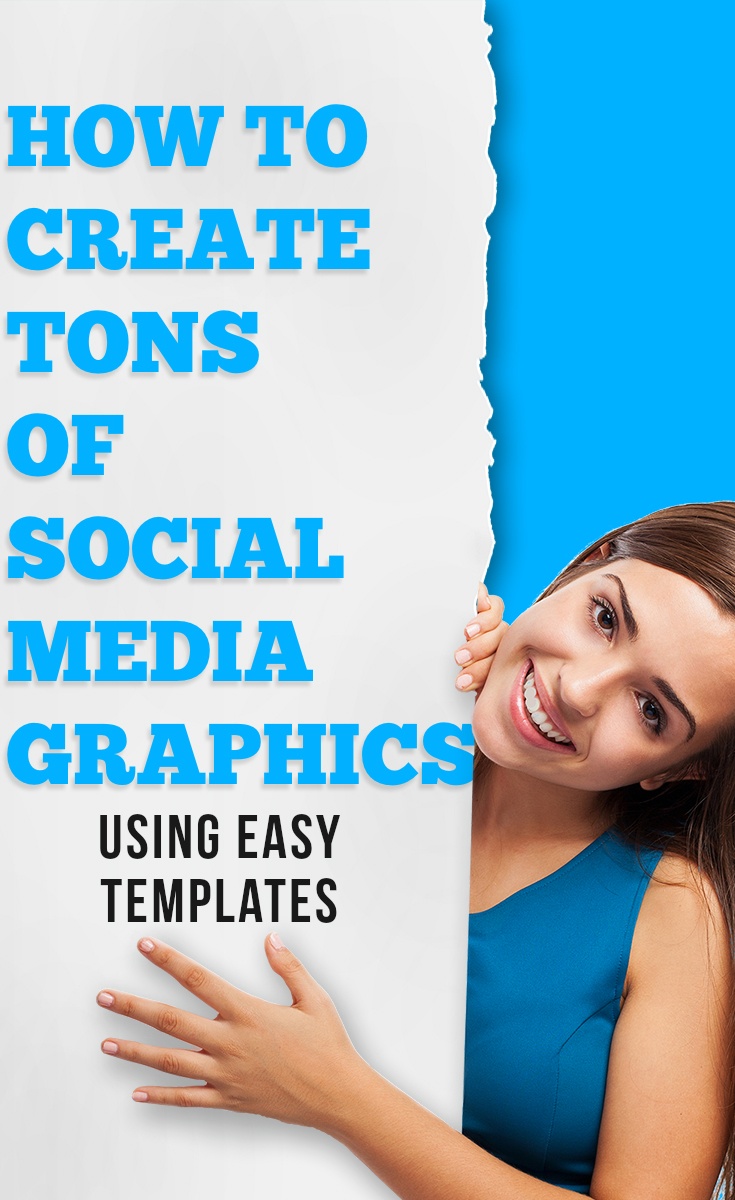 The Graphics Creator graphic design software not only gives you pre-designed graphics, but the Social Media Graphics set gives you templates perfectly sized for the various social platforms such as Pinterest, Facebook, Instagram, YouTube, and more.

Just modify the text, export, and post it into your social media.
Plus, here's an exciting option:  If you have a little creative time, you can use all of the editing tools to change colors, fonts, and image opacity. You can also add or remove text outlines, use shadows, rotate text, change the size and shape of images (a variety are included in the software) or backgrounds and so much more.
Laughingbird Software has tons of graphic design video tutorials to show you exactly how to create unique images.
Here's an example of what you can do with The Graphics Creator's social media graphics templates: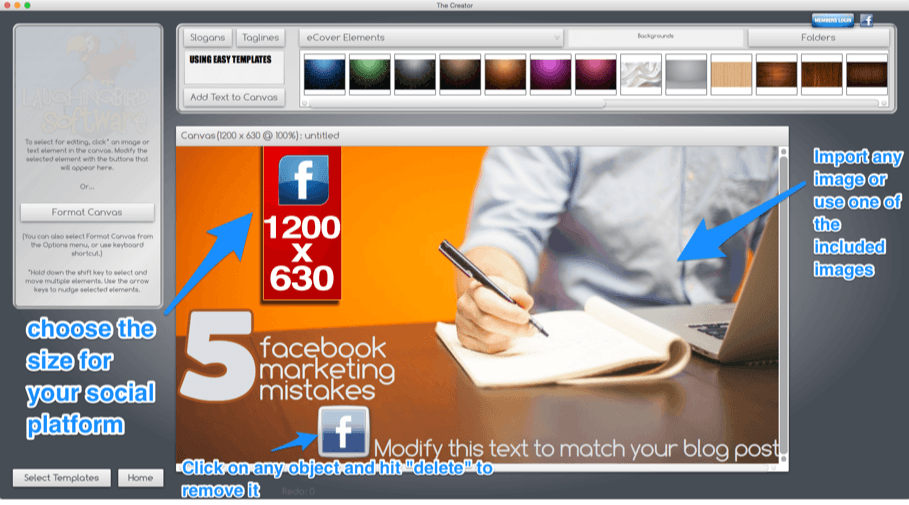 Love a template made for Instagram but need it Pinterest-sized? No problem. Every template can be re-sized with the easy "format canvas" button. 
One of the best things about The Graphics Creator software is that you know what you're paying upfront. Then, the software and every image you make is yours to keep. You can use all of the professional templates thousands of times for every blog post, social media graphic, email, advertisement, or whatever.
Oh, and there's one more pretty cool benefit… you can modify any and all of your designs…anytime…without additional fees or starting from scratch!
So, there are your social media graphics making options, each having its benefits.
But when it comes to ease of use, powerful abilities, and affordability, The Graphics Creator's design templates for Social Media help your business stand out.