Great graphic design for bloggers only requires three types of graphics to succeed in online business.
Really!
How many times have you clicked on an article link hoping to get your blogging questions answered? Probably hundreds, if not thousands.
And how many times do you find a well laid-out, visually-appealing, informative, and interesting article that holds your attention (and actually provides you with valuable information)? 45% of the time? 20%?
If you want to be a professional blogger, you're going to have to do better than that. Find out which designs you need to use in every article as a blogger and how you can create them all by yourself.
I'm going to give it to you straight. To become a professional blogger, you'll have to provide more than just well-written content to keep your audiences' attention.
You'll need amazing graphics! Right now, learn which designs you need, what you need them for, and how to easily make them.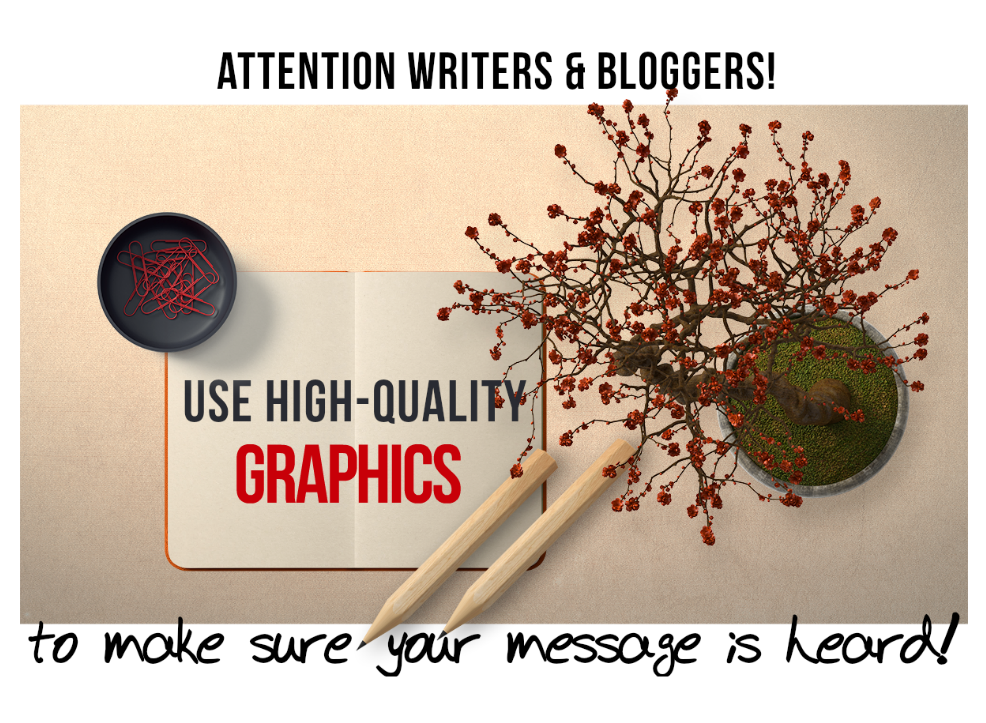 1. Featured image- The absolute most essential graphic design for bloggers.
Your blog's featured image is the first graphic anyone is likely to see upon coming to your blog.
It is a customized header graphic for your article, which then becomes the "thumbnail" image on your blog's main page. This thumbnail image draws attention to your article from your blog's main page.
Here are even more reasons why a featured image is one of the most important graphics for bloggers:
For starters, it draws attention to your fantastic article, as well as has other great benefits.
Featured images make your blog and business appear more professional. By using a consistent look and feel for your image in each article, you're building your brand, and therefore your customer base.
Readers will easily recognize your business from your social media and marketing efforts.
Check out how professional blogger Caitlin Bacher uses colors, text, and a similar look and feel in all of her blog graphics: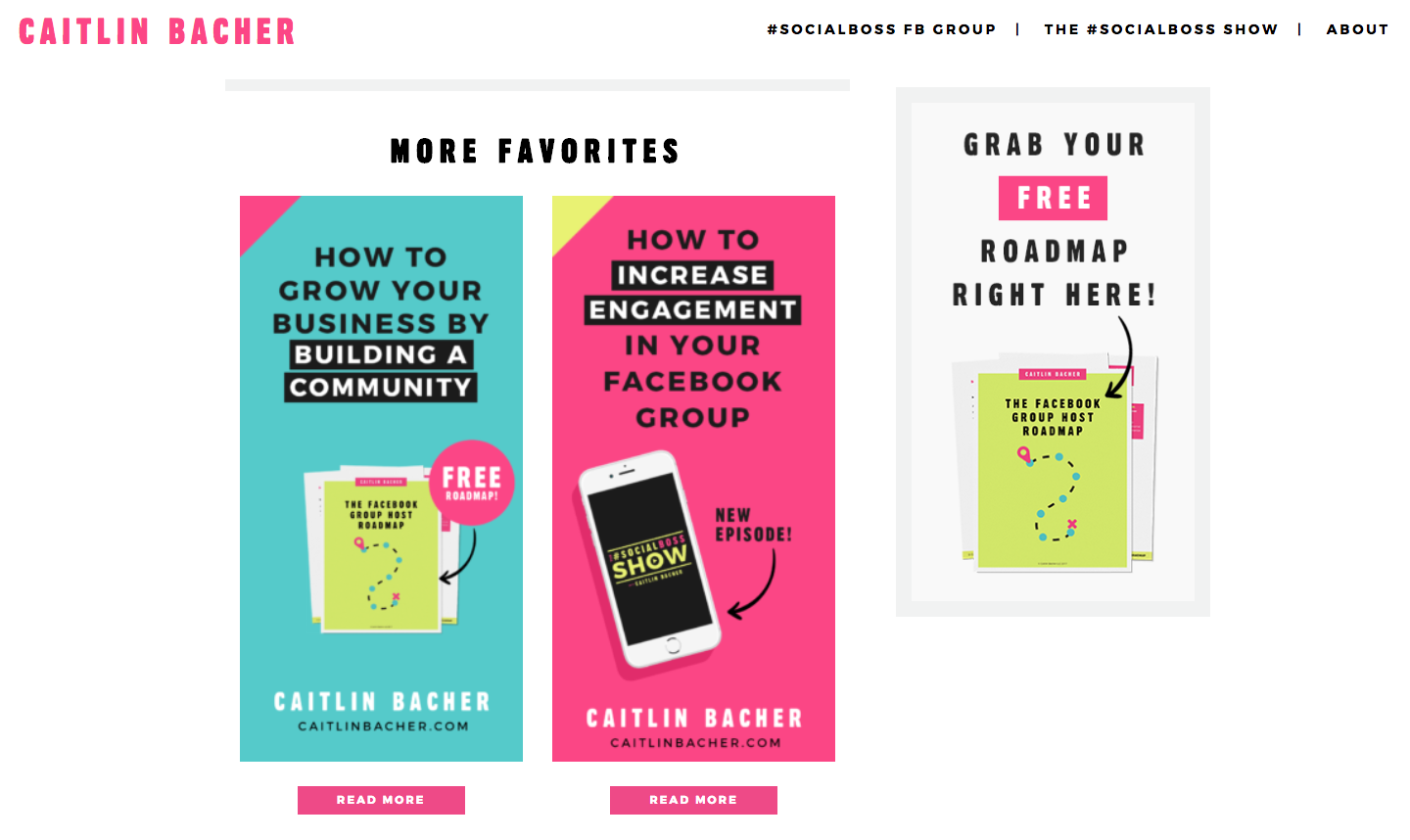 Additionally, a featured image is also necessary in order for your readers to easily share it (of course, make sure you have social sharing buttons implemented on your site!). Really, what's more important than word-of-mouth?! It may also get picked up automatically into RSS (news) feeds.
And, having a consistent thumbnail graphic on your blog improves SEO. Not only should you name your graphic using relevant keywords, but you can also include your top keyword (the one used in your title) in the "alt text" of the image.
When you upload your image into the WordPress Featured image, write a description of your image/article, using your keyword. This lets search engines know what your article is about, giving it a higher chance to rank for your keyword.
With a flexible graphics tool, you'll be able to make graphic designs of all kinds for your blog, social media, and website.
*Stay tuned for a video at the end of the article showing you how to easily create your own graphics (like all of the graphics in this article)!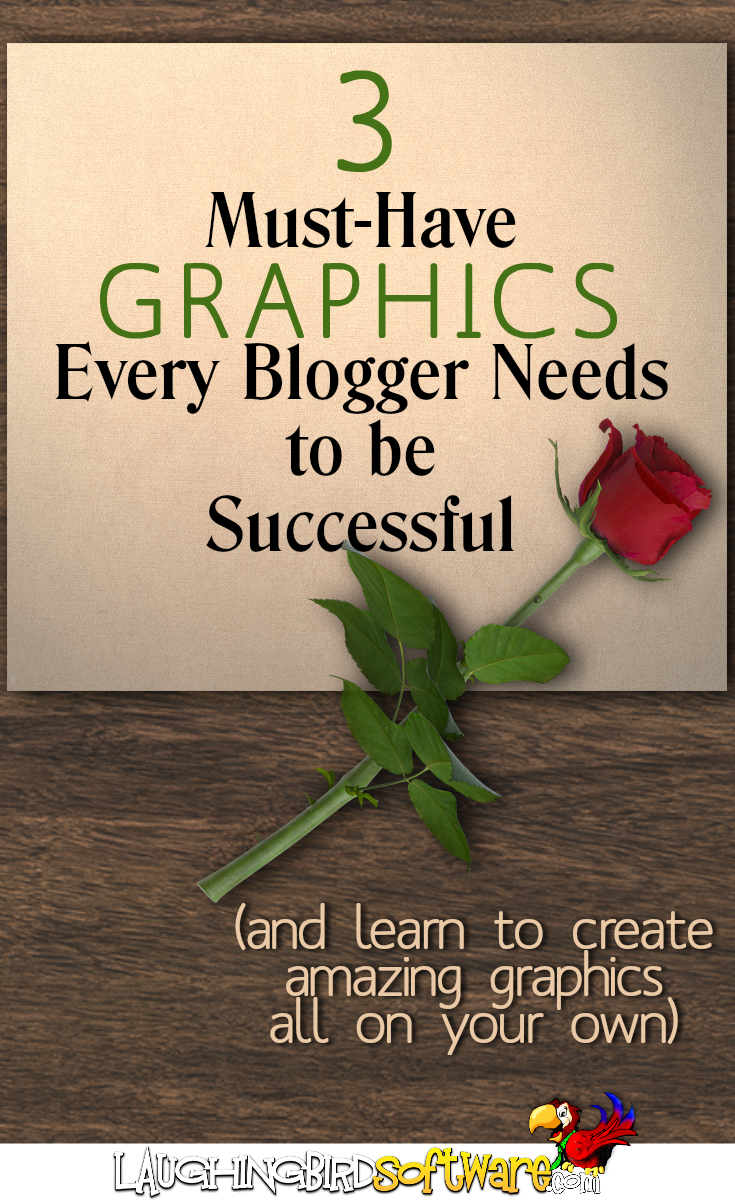 2. "Explainer" graphics
You've got great written content in your blog article, right? So, you might be left wondering why you need graphics in the body of your article.
First of all, readers can learn a lot from visual images, especially since there's a tendency to skim over a bunch of words.
You also want to keep your readers interested. Without stimulating visual design, you'll have little time to give them your message. They're likely to leave if they only see endless blocks of text. The fact is, nice graphics break up written content, making reading it much easier.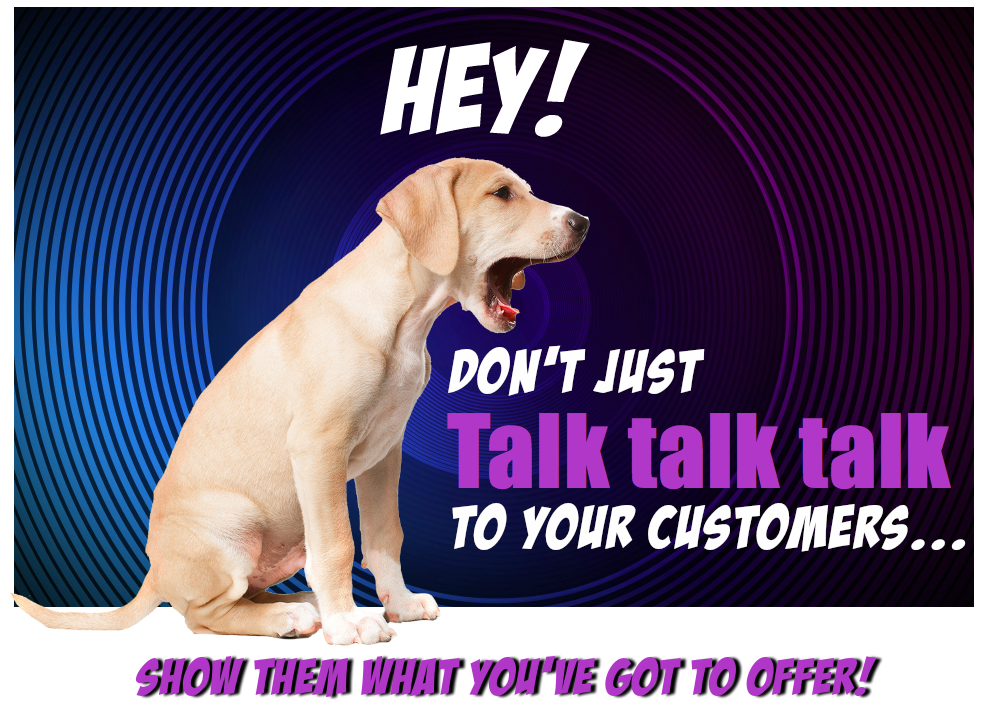 As an added bonus, the graphic itself can further deliver your message… like this:

As you might've noticed in this article, I use at least one or two images for each important section.
Consider This: As a blogger, graphics are equally as important as the words you've written.
This idea doesn't discount all the amazing written content you've created! Instead, using meaningful graphics will only help your readers focus directly on your message!
3. Advertising graphics
So listen… When considering what's the most important graphic design for bloggers, you can't forget about what comes AFTER you write your blog. What good is a great article with a beautiful featured image and perfect graphics in the body of the blog if you don't successfully market it?
Pinterest pins, Facebook images, Instagram designs, and email ads are just some of the graphics you've got to come up with every day!
Let's face it… you need to easily create stimulating visual designs for advertising and social media marketing as well.
Consider This: When designing graphics to market your blog, you want to make unique designs that are all about you, your product or your service.
Check out how I modified the template below to create my own advertisement: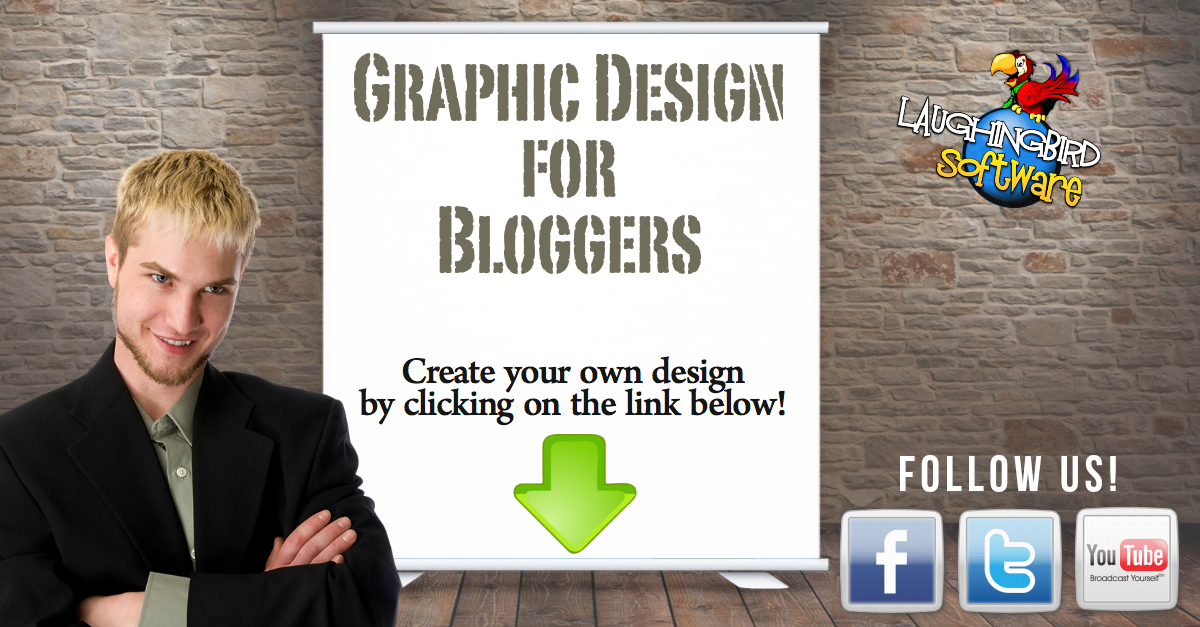 Graphic design for bloggers- Start now
Here's the deal: You don't have to be satisfied by just picking a photo, dragging on an overlay, and slapping your text on top, like everyone else. Graphic design for bloggers should be easy. But the designs should still be unique to your brand!
Wouldn't it be amazing to put just the right colored outline on your text… instead of having to choose what everyone else is using? Or use your brand's colors in the background or text of your design? How about adding a character to liven it up?
The easiest graphics for bloggers are in the form of templates. Unfortunately, all graphic design tools are not created equal. A great graphic design tool has both the flexibility and power to create unique marketing designs, even from pre-made graphics templates. And, when it's this easy, you can actually create your own!
Now that you know what are the three most useful graphics for your blog, you've got to start designing your blog graphics! Fortunately, there's a simple way. Bloggers can easily learn how to design graphics with the popular Blog Graphics design package from The Graphics Creator software.
Just follow this tutorial video to start designing your own blog, marketing, and web graphics.
Have fun!