Want to start earning extra income … even while you sleep?
"Of course" you say! 🙂  That's why I'm going to show you how you can get started earning affiliate marketing income.
So What Exactly is Affiliate Marketing?
Affiliate marketing simply means you're going to partner with another company. Your partner company will provide you with a special link. You'll place this link onto your website, blog or social media site.
This link can be a straight text link, embedded into a banner, or some another kind of graphic like an image of the product's box shot.
When one of YOUR customers or webpage visitors click on this link and purchases the partner's product, YOU get a commission! Affiliate programs generally offer sales commissions of 2% to 50%!
That's a huge difference, isn't it?! Working hard to sell a product should be worth your time (I'll show you below how to earn a 40-50% commission).
How Does Affiliate Marketing Work?
Let's say that you want to sell makeup and you've started writing a blog about various makeup and the tools needed to apply it. 
So, you partner with one of your favorite cosmetic companies because you love their products and know that you can sell it to others.
This company will give you an 'affiliate link' (also referred to as an Affiliate ID). This is the magic link that lets your partner company know a purchase came from your site. 
So when a customer reads your review blog or the article you've written about the product and is interested in purchasing, she'll click the link.
She'll then be taken to the original company's sales page. And since she was brought to the sales page from your magic link (the affiliate link contains a small code at the end of it) it may look something like "website.com/?aff=MyCompany_123")
That magic link ID code is recorded during the sale. So if she makes a purchase, you'll get paid!
Here's how our affiliate program at Laughingbird Software plays out:
You're a small business. You most likely cater to online entrepreneurs, internet marketers, blog writers, and other online small businesses. And you know that they're desperate for high-quality, inexpensive 'visual content'.
They need an easy to use tool that'll pump out a graphic in minutes… Laughingbird Software provides that tool. You simply tell your customers about it by placing a special link on your website.
So, how does it work?
First, sign up for the affiliate program. It's easy and free.
Once you're all set up in the system (it takes just a few minutes):
1. Direct customers to a special page on your website. This page (it could be a blog article, or a full-page containing information about the software) contains your magic link.
When your visitor clicks it, they are taken to The Laughingbird Product's sales page where they can purchase the software. 
2. You can also opt to place a banner or some other kind of graphic advertising a Laughingbird product on any page of your website. For example, you might direct customers to a page selling your own course.
However, you can also place a Laughingbird banner on that page as well.
3. Sell directly through your social media accounts. You can include your affiliate link on your Facebook business page, community, Instagram, Twitter, Pinterest, and more.
After your customer makes a purchase, you'll make a commission from Laughingbird Software (our commission starts at 40% commission and can grow to 50%).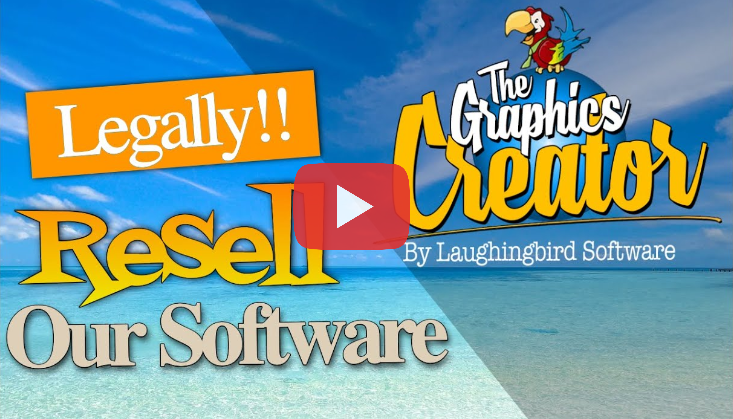 Still a little confused on how you get credit for each affiliate sale?
You know that your affiliate partner gives you a completely unique affiliate link. But how does the sale get traced back to you?  
Cookies!
No, these aren't the tasty chocolate chip or oatmeal-raisin cookies you love so much. Truly, these are way better! Because with the income you make with the help of these cookies, you'll be able to buy all the delicious cookies you want!
The 'cookies' that I'm referring to are essentially what remains of your site's visitor, even after he/she is gone. These cookies recognize a visitor when they first come to your site and store data about the visit.
This includes information such as how long the visitor was on the site, which links were clicked, and which videos were watched.
In other words, cookies tell your affiliate partner that the visitor came from your site or blog.
Just keep in mind that most cookies have expiration dates. This means that after a certain period of time, your partner will no longer give you credit for a customer's sales.
Many have a 30-day expiration date but look closely to find the ones that give you longer to earn a commission from a customer's click.
Laughingbird Software's affiliate program lets you earn commissions for 90 days!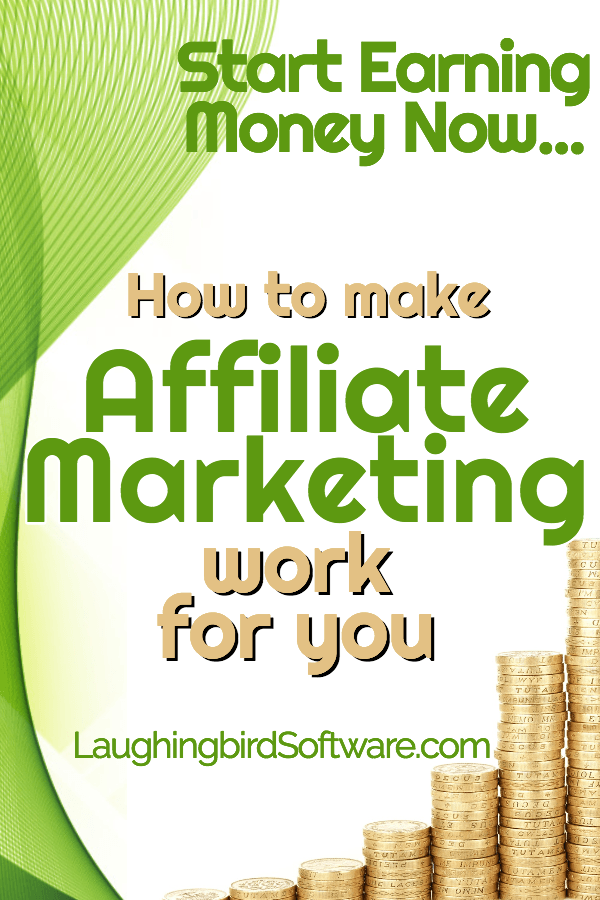 What's the Number One Benefit of Affiliate Marketing?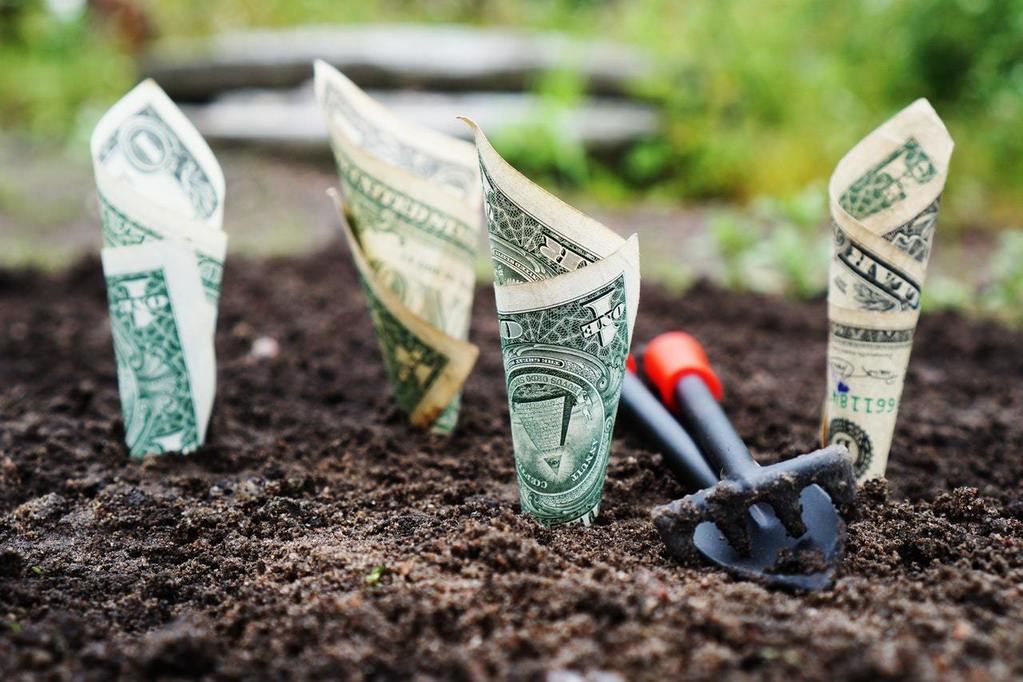 Earning an income… of course!
Naturally, this is the major benefit of marketing as an affiliate! You just need to decide whether being an affiliate marketer will be a full-time job or extra income on the side.
If you already have a job or sell your own products/services online, you'll most likely be a part-time affiliate. So, how do you know that your effort will be worth it? Passive income (that is, earning an income with little or no continued effort)!
Still, you'll have to do a little work to set up your affiliate links and bring in traffic. And, you'll need to put out new content if you're a blogger and/or direct traffic to your website.
But once you get it flowing, you won't have to put in constant, back-breaking effort to earn a part or full-time income. Here's why:
After including affiliate links in an article or on your website, anyone who views it has a chance to click on your links and buy. This can go on for months or years to come with little or no extra work.
Therefore, once the links have been placed, they're constantly doing the work for you!
How to get started with affiliate marketing.
Now, if you haven't yet made being an affiliate work for you, don't worry.
The best way to become a successful affiliate marketer is to sign up with a reputable partner. Affiliate programs may offer 2% or 50% for each product you sell.
So be sure to check with each one to find out the details. Additionally, partners may offer additional advice and help in earning money from your efforts. 
After all, an affiliate partner wants you to succeed in their affiliate program! They'll earn income from your customers, without having to bring in more customers themselves. It's definitely a win-win situation.
Ready to earn 40-50% commission on each product sold?
Partner with a company that's been selling for over 17 years… become a partner with Laughingbird Software.