Why a Niche is Important in Business
Your business "niche" refers to having to a small, specialized group of people that your business provides value for.
For instance, instead of considering just "dog owners" as your niche, you could focus on "first-time dog owners who work outside the home". This greatly narrows your niche and lets you focus on who you are talking to and what their needs are.
In this case, because they work away from home and are unsure of how to raise a dog, they need help on what products to buy for their puppy while they're away all day. If you sell automatic feeders and water bowls, entertaining toys, and weather-proof dog beds, then you'll be selling to your niche! Having a focused niche helps you give these people exactly what they need.
Think of it like this… if you try to sell to everyone (such as "all dog owners"), then your message won't be targeted towards a small group who truly value what you offer (in this example… dog owners who're worried about their treasured pet while they are away at work).
Use Facebook Groups as Your #1 Niche Marketing Strategy
This might be a surprise to you, but one of the easiest ways to find your niche online is through Facebook groups. Facebook group "research" can actually help you learn more about and connect with your target audience.

Facebook groups are a place that your audience hangs out. Groups can be focused on a specific brand, organization, club, or interests.
Typically, you need to ask to join a closed group. This is because many groups are hoping to find members that fit in their own online business niche and who would be interested in their product. These groups offer discussions, surveys, informative articles, etc., all based on the group's topic.
Finding niche-specific Facebook groups that are based on the same niche as your business can be helpful in several ways: They can help you keep on top of what's happening within your industry, give you ideas for new products or services, and give you access to a pool of people who would likely be interested in what you have to offer.
Follow Your Target Audience in Facebook Groups
The easiest way of finding groups in your niche is to look at what groups your target audience belongs to. Follow these ideas for a strategy that's easy to do (although it does require time and effort):
Start by using Facebook's search field:
Type in keywords for your own niche. Or search using the categories. Who are your people? What are their interests? Join those groups!
Take note of who the influencers and leaders are in your niche:
Join their groups and get to know their audience. Pay attention to the value they have to offer!
This is hugely beneficial to you because those influencers will have already gathered an audience in the same niche. Many have hundreds if not thousands of people in their group already. Let's be real… a list like that would probably take you many months or much longer to build.
Get to know the people in each group:
Once you're a member of the group, you can get to know much more about the people in your niche. Get to know their interests, fears, problems, and desires. You should post simple questions or games to engage the members and find out more about them.
Take notes on what you learn:
Save their questions and notes about their struggles, as well as the specific words they use to describe their problems. This will help you provide as much value as possible to this group of people. After all, you'll understand what they need just by spending time with them.
No spamming the group:
Just remember to be respectful and encouraging in each group. Make sure to follow each group's rules and Facebook best practices. Absolutely no spamming or messaging members with your own links and products. 🙂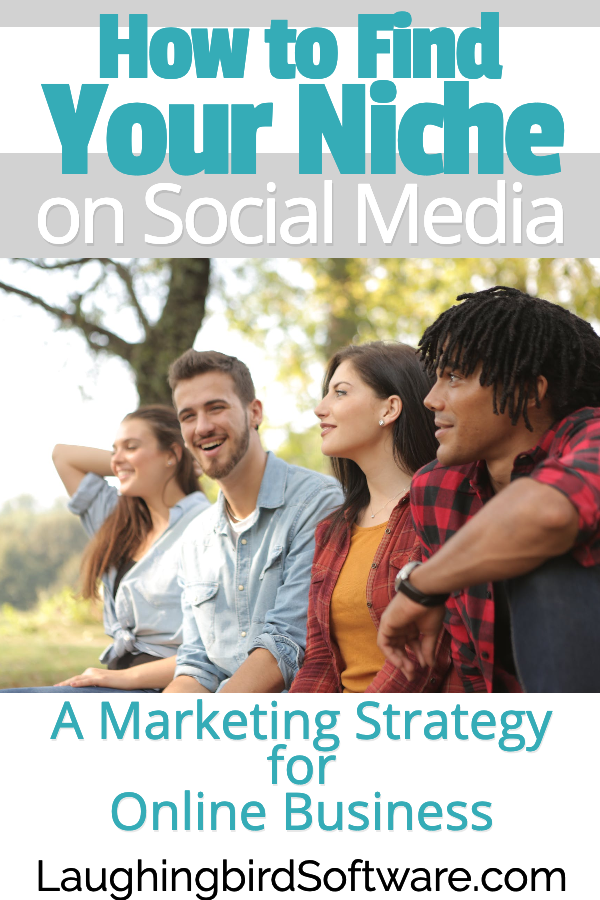 Share this pin with your target audience on Pinterest so they can learn this niche marketing strategy 🙂
How to Grow Your Business With Targeted Visuals
Now that you've observed and interacted with your Facebook groups and have all the value you can possibly get packed into your product or service, it's time to share your offer with your audience.
To do this, you'll need to create advertisements and social media content that targets your niche audience specifically.
First, visually entice your audience:
Use The Graphics Creator to make stunning graphics that appeal to your niche audience.
Choose colors and background images that'll get their attention. For example, if your niche is people who live alone and are dog owners, you're not going to place a dark, lonely forest as the background. Instead, you'll use an image of a happy person hugging a cute little doggie while the sun is shining.
And, if you're selling collars and cute clothes for their favorite companion, you want to appeal to how happy a dog can make a lonely person feel and how enjoyable it can be for that person to dress their pup up.
Grab The Graphics Creator if you don't have it yet. Try it out here for free (includes images with watermarks that can be removed 🙂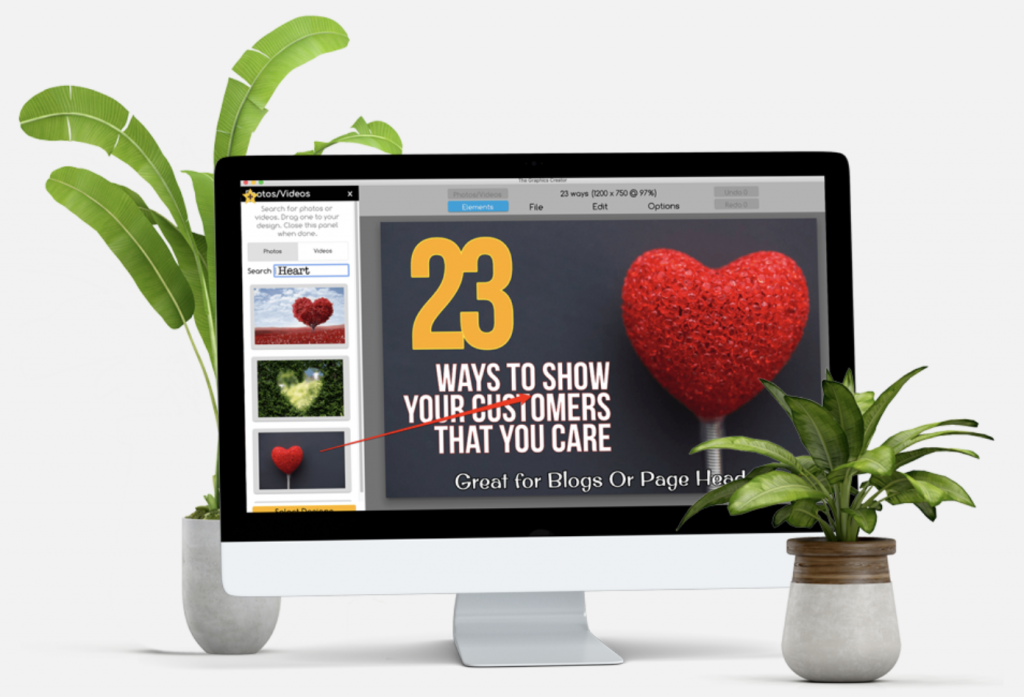 Second, appeal to your audience by using language they understand and have an emotional connection to:
Write out a sales pitch that addresses how you can solve their "pain" or problem. Use words that they'll search for (you know what words these are because you've saved them as I suggested above, right?).
How to Sell Even More in Your Niche
I'll leave you with this… If you want to grow your business and make even more sales, use these questions to guide you:
What interests and passions am I sharing with my audience? Are they benefitting or can I be sharing more of myself?
What specific problems am I solving for people in my niche? Can I solve a bigger problem to help them even more?
Am I earning a good living in my niche? Can I further laser-target who I'm selling to?
Who are my competitors? Can I create a product that is better quality, less expensive, or more personalized?