Cartoon characters can be used for advertising your business any time you need a boost in attention and sales. After all, you can't go wrong in adding a bit of fun or entertainment in your images and website.
Further, using cartoon characters for marketing, or using a personalized character as a mascot for your brand, can help your business build long-term customer relationships
Continue reading to find out why you need marketing characters and how to make a character for your brand, even if you're not an artist. Then learn how to use your character or mascot with your perfect business audience.

Why Your Business Should Use a Character or Mascot for Advertising
Think back to your childhood and all of the cartoon characters that come to mind. Each one of these characters brings positive emotions and pleasant memories. And you can probably identify what show or product each character is from.
This is because they make you feel good. In addition, characters are engaging, unique, fun, and tell stories… all of things you want your brand to do for your customers.
When a character resonates with a potential customer, you'll get that person's attention for a longer period of time, giving you a better chance to build a relationship and eventually make a sale.
Getting this extra time with a potential customer is hard to do with attention spans being so short. And, of course, there's always a ton of competing images and advertisements. So you need to do anything possible to get extra time with your audience!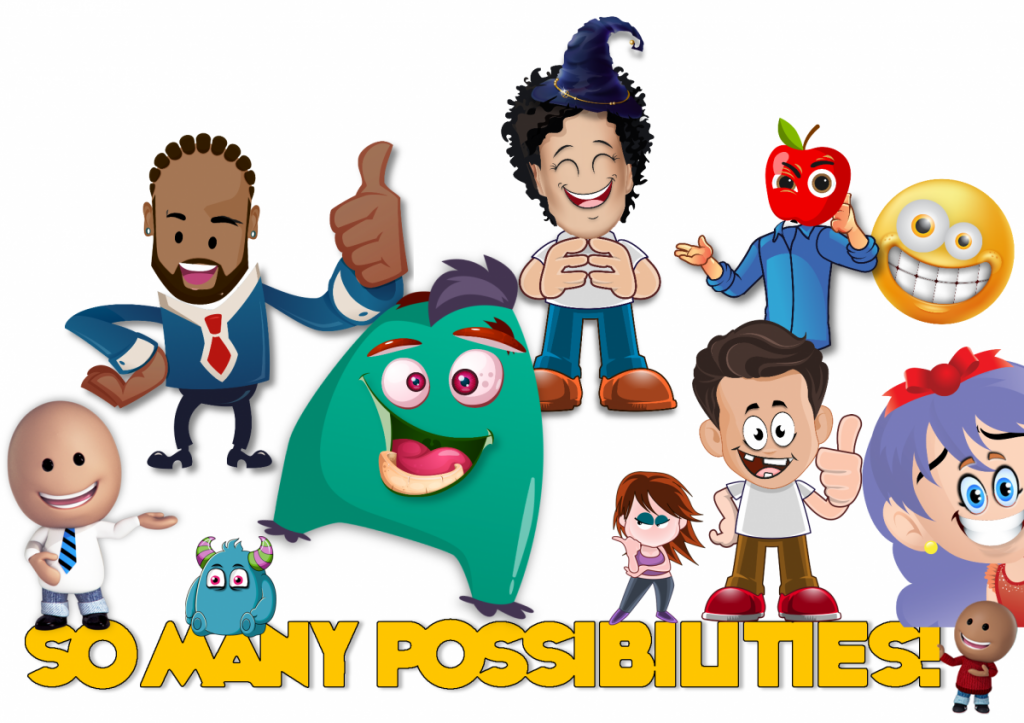 How To Make a Cartoon Character Without Any Art Skills
You don't need to be an artist or pay a professional artist tons of money to use characters for advertising your business.
However, you also don't want to use stock images or characters that anyone can buy and use. Then your character would no longer be unique to your brand, as many other businesses could be using it as well.
A great solution to this problem, therefore, is to create your own character.
Watch the video below to find out how to make your own character with:


Now that you know how to make a cartoon character without hiring a designer, take a look at how to use your character or mascot effectively in advertising your business.
How to Use Cartoon Characters to Promote Your Business
There are a few things to keep in mind when using characters to advertise your business.
First, make sure your cartoon advertising character will be viewed positively by your audience. Is your character likable, friendly, smart, and helpful?

Your character should build a relationship with your audience.


Use your character to teach and entertain your customers, as well as to help them solve their most pressing problem.


Your brand mascot should be everywhere! On business cards, social media posts, ebooks, advertisements, and your website.

Remember, your character is telling the story of your brand and offering help to your audience. So, the use of your character should be consistent.

Customers will also learn to automatically recognize your mascot, which will help grow your brand!


Make sure to personalize the character and image for your unique brand and business offering.

Make sure you find a cute, lively, or funny character that resonates with your post or unique niche. Goofy little monsters might be super cute for selling your child daycare services, but will they resonate with a more mature audience?


Decide on a personality for your character and stick with it. Always keep true to your character's life story, personality, and behavioral traits.

Make your character have a similar problem to your customers. Then have your character resolve the problem. That'll help your audience empathize with the character and create an emotional bond with it.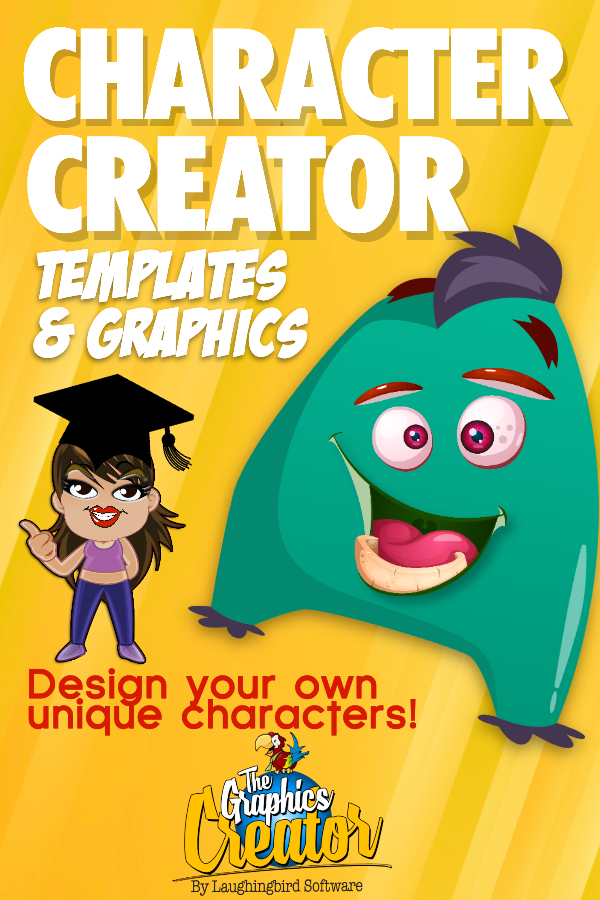 Using Cartoon Characters in Marketing Will Grow Your Business
That's the bottom line!
Take advantage of how cartoon characters can build long-lasting relationships with your customers and help them solve their problems in a fun and entertaining way!
Use your own perfectly created characters to advertise your business, or create the perfect mascot for your audience, to get more attention and bring in more sales.