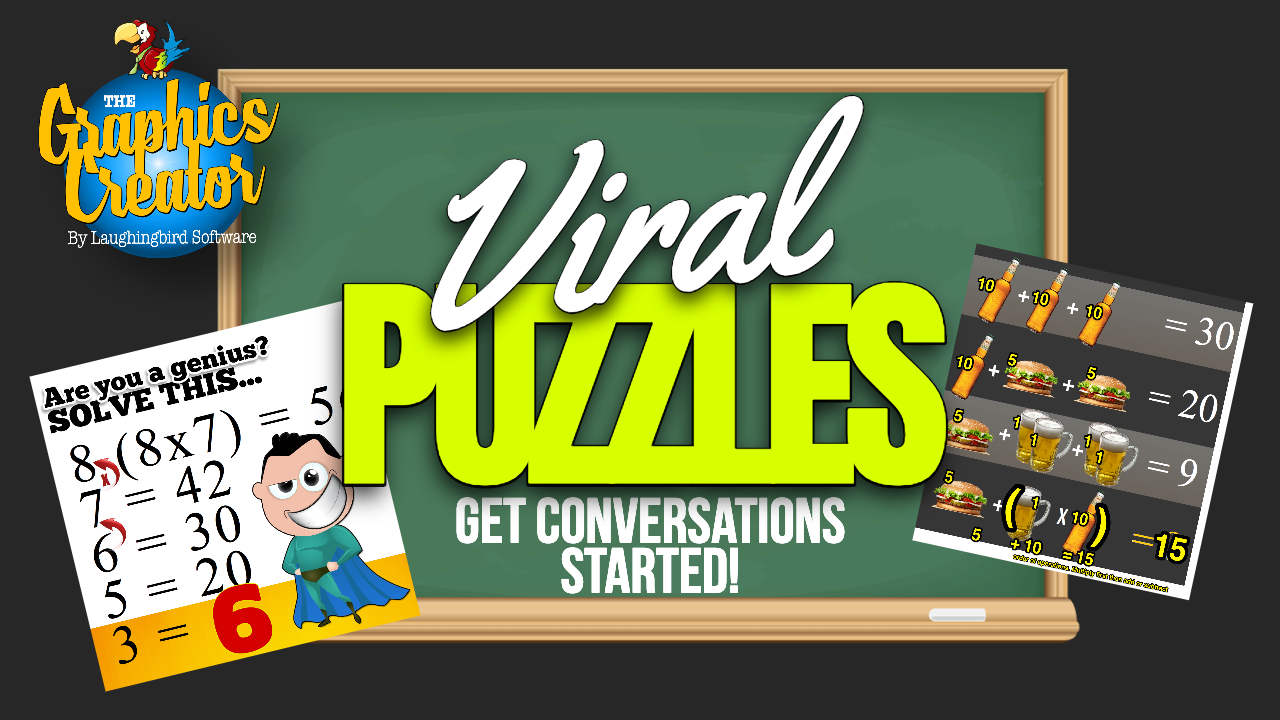 Wish you could make your social media post go viral? Or at least get way more engagement with your customers or students?
Grab the Viral Puzzle Templates and have fun while encouraging increased interaction and attention.
Seriously… you won't believe how many people will respond to a posting of one of these brain teaser graphics on social media, even if you've never heard from them before!
And, they get great results in the classroom too. Decrease boredom and increase focus!
These seriously fun riddles and puzzle designs will get your visitors and your students talking. Post one in a Facebook group! Or get your student energized during the afternoon slump!
It's hilarious to see all the different answers you'll get to the same brain-teaser puzzle. After all, they're a challenge! But by giving them a fun visual design, they're sure to spend more time trying to figure it out.
These puzzle design templates include background graphics and design elements so that you can customize each one. Or just post them as they are!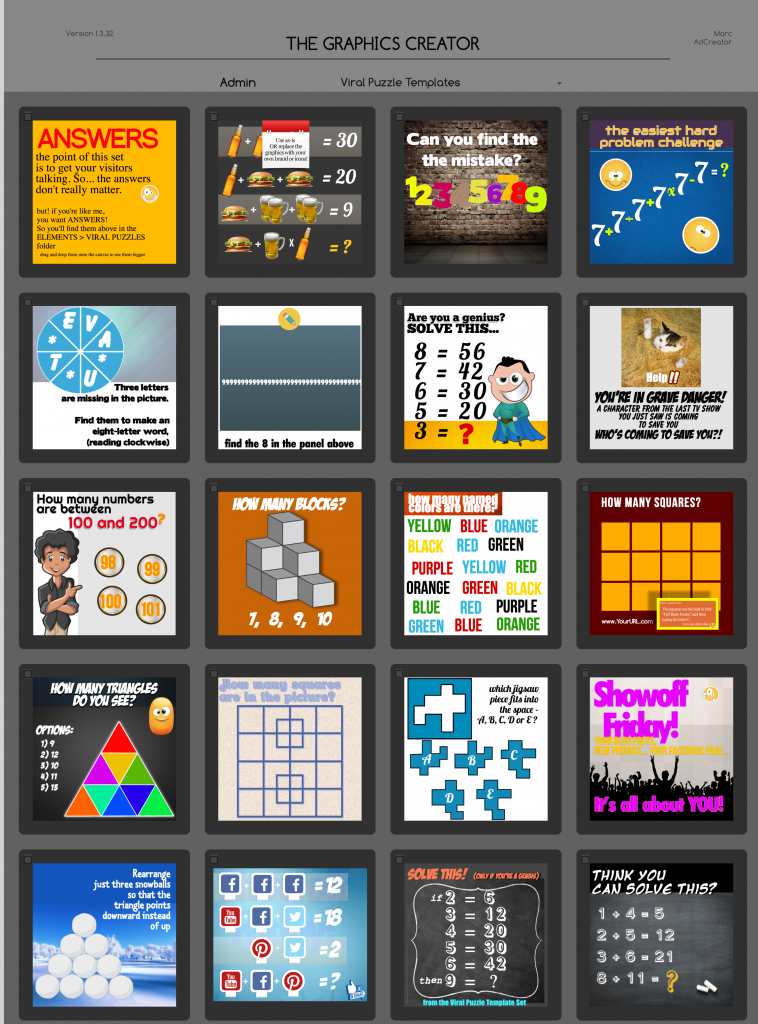 Item Features
Brain-teasing, fun, and challenging puzzle templates that you can customize!!!
Make a puzzle graphic for your community or classroom in less than 2 minutes!
30 unique Brain-teasing puzzle, riddle, and socially engaging templates
Hundreds of design elements and backgrounds
Import your own logo, images, or backgrounds
Export as JPG, PNG, or transparent PNG
Easy drag and drop design elements make it a snap to get started… and there's always room to add your creative touch
Commercial license to resell your created designs included!
Specifications
BONUS: 40 free templates with your very first purchase of any template set
Use with The Graphics Creator 8 downloadable software (included with your purchased templates):  It's loaded with built-in tools, so you can learn fast and get your design project done in no time
Win/Mac compatible
Software download