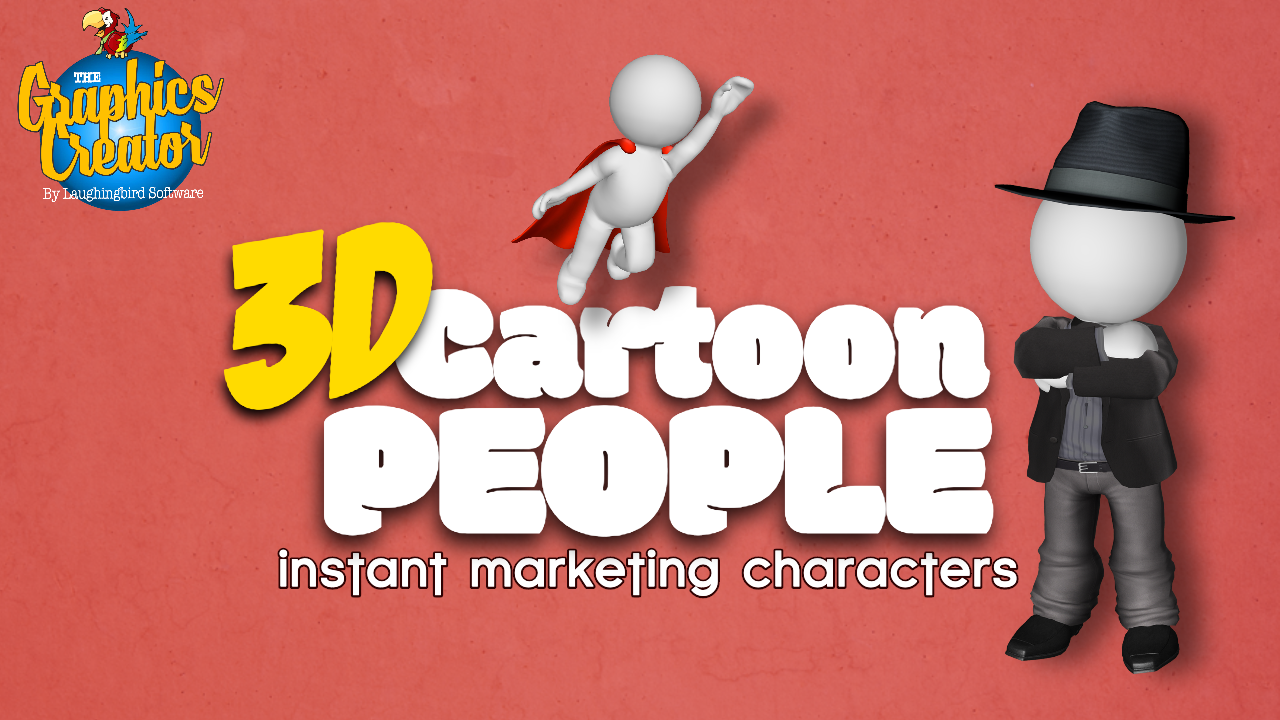 Designing your marketing materials doesn't have to be hard, expensive, or take too much time.
You can add these neutral little 3D cartoon people to your ad or social media design in seconds. They'll brighten up your design and make it stand out from a boring "text" advertisement any day!
Just drop these little transparent cartoon characters into any template of The Graphics Creator and move, resize, and flip as desired.
With this set, you get 200 individual "people" graphics… and here's just a sample!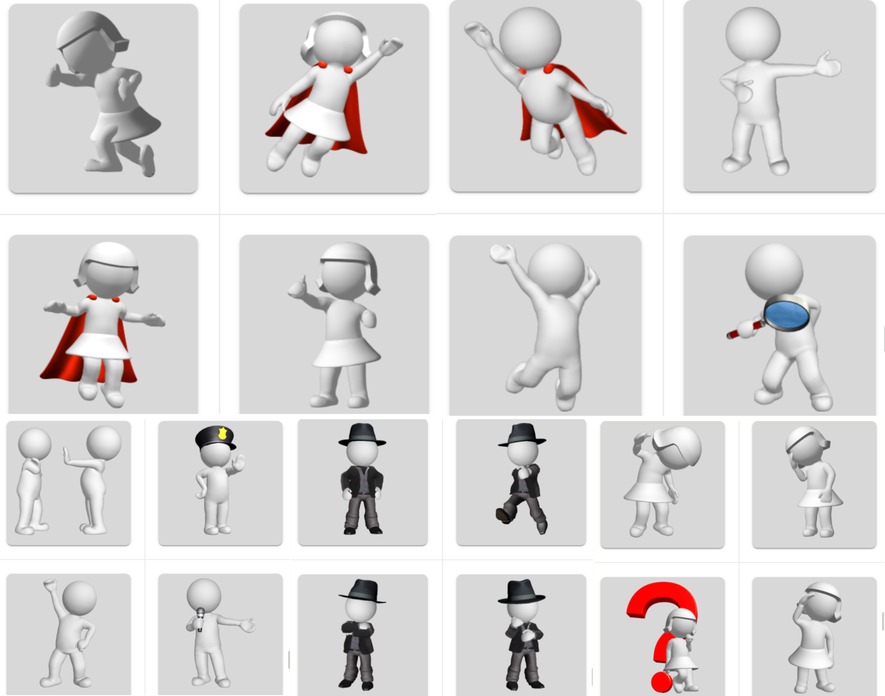 Item Features
Marketing graphics behold… the transparent 3D Cartoon People Graphics
Use these neutral, 3D characters as a way to spice up your visual marketing, social media, and website
200  3D cartoon people with a clean, simple look
Easy to add to just about any graphic design since they don't have backgrounds. Add to a video, slide, advertisement, marketing graphic, and more
Use them in any Graphics Creator template
Export as transparent PNG
Specifications
Use with The Graphics Creator 8 downloadable software:  It's loaded with built-in tools, so you can learn fast and get your design project done in no time
Must have Graphics Creator 8 software with at least one template set already installed- Will NOT work with trial version only
Win/Mac compatible
Downloadable
They're ready to use in any design!