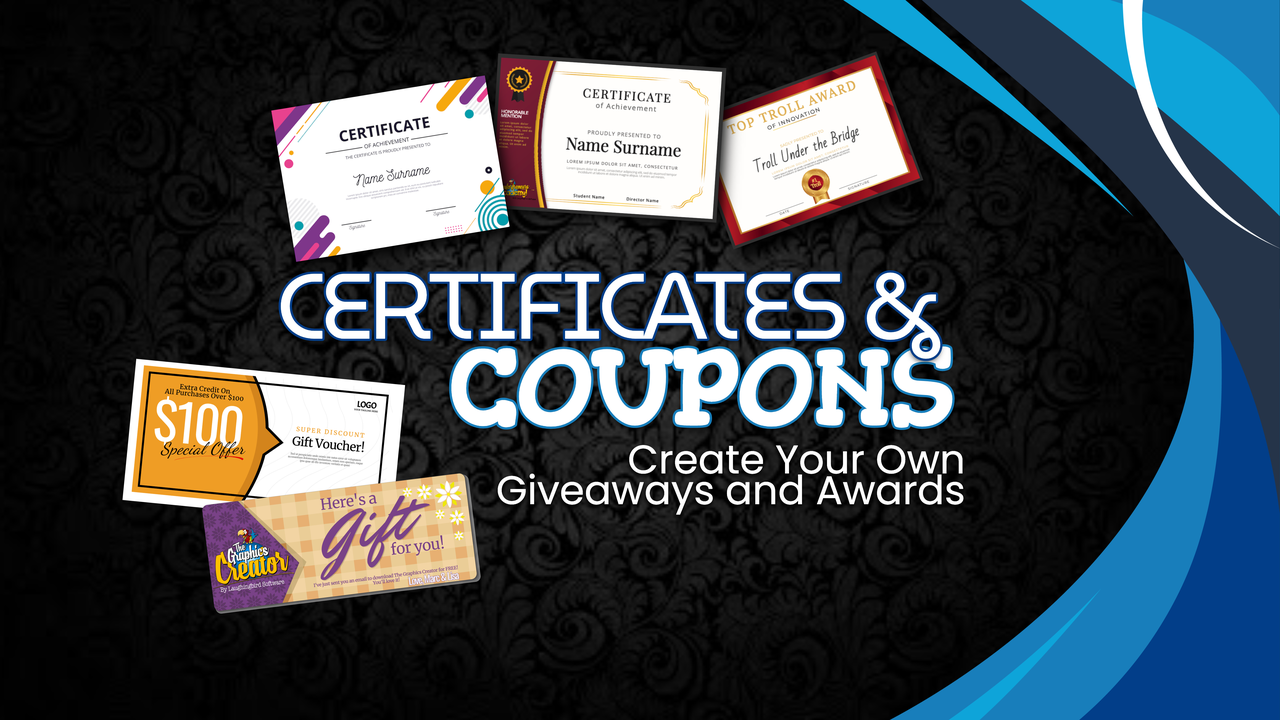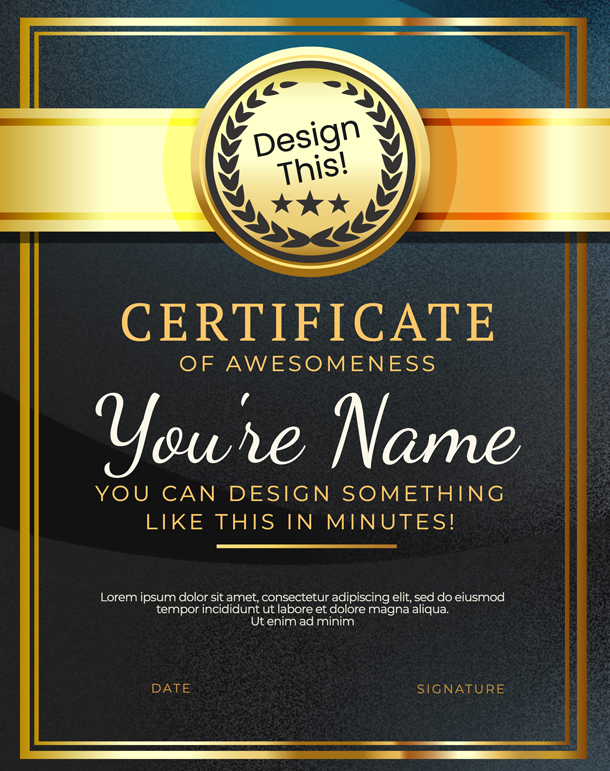 Over 80 Templates you can personalize instantly! Super easy, hassle free CERTIFICATE and COUPON creation graphics!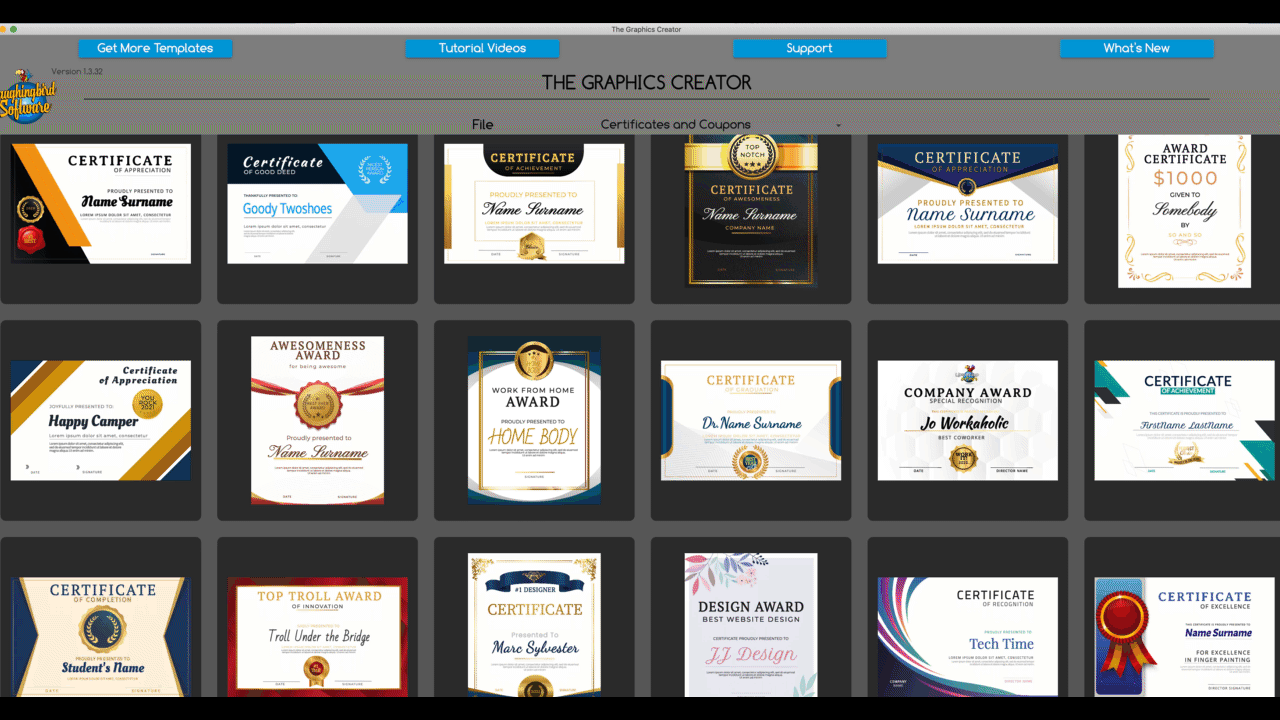 Create certificates and coupons for all of your offers, sales, awards, and appreciations… fast! No design experience needed.
Or customize them for birthdays, holidays, and memorable moments. With so much room for creativity, you can even write personal messages to create a beautiful certificate for family and friends.
Share on social media, through email and text messages, or download and print the certificates.
How to Use the Certificates
Choose a template that's classic and traditional… or find a design that's modern and unique.
There's no limit to what you can use them for:
Use as certificates of completion, recognition, appreciation, membership, training, achievement, participation, internship, diploma, graduation, employee awards, academic excellence, outstanding student awards, and best in "category".
PLUS, you can personalize for birthdays, anniversaries, team appreciation, education awards, and congratulations certificates… you name it. Easily import your own photos and images.
Printable
Just download your high-resolution certificate design and print an 8 1/2 X 11.
How to Use the Coupons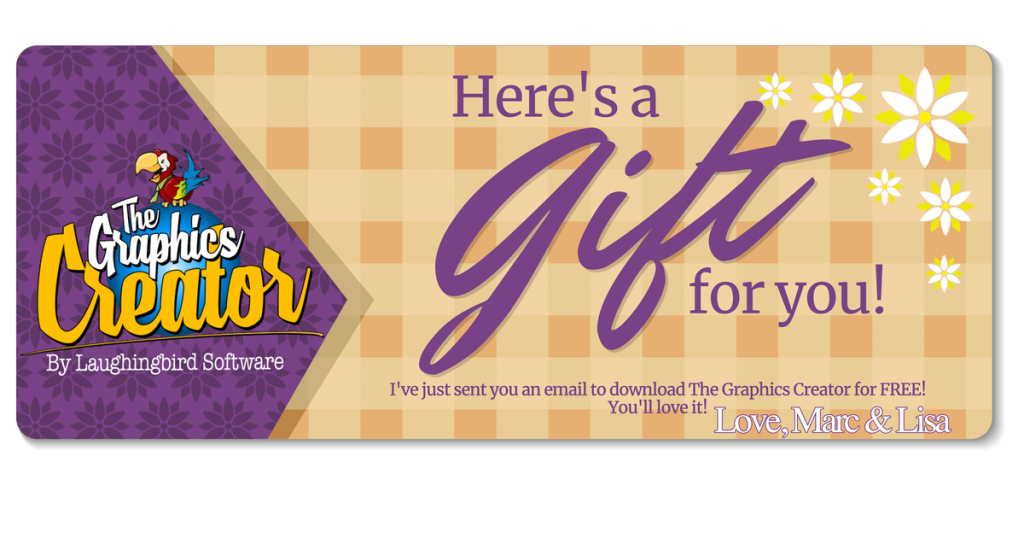 (example of one of the 40 coupons you can modify in minutes!)
Use these ready-made coupons for any event or creative idea. They're perfect for free or discount offers, product or service trials, and sales coupons.
And don't forget to use them for holiday gifts, birthdays, anniversaries, and tender moments…
Item Features
Customizable, printable, multipurpose certificates PLUS online coupons for business or personal use
Gift certificates, product coupons, certificates of achievement, award certificates… create what you need
 40 certificate and award templates
 40 coupon templates
 100+  elements
Import photos, images, and graphics

Add your logo and brand design to any of the certificates or coupons

Download (Export) and Print
Easy drag and drop design elements make your final design a quick project
Commercial license to resell your creations included!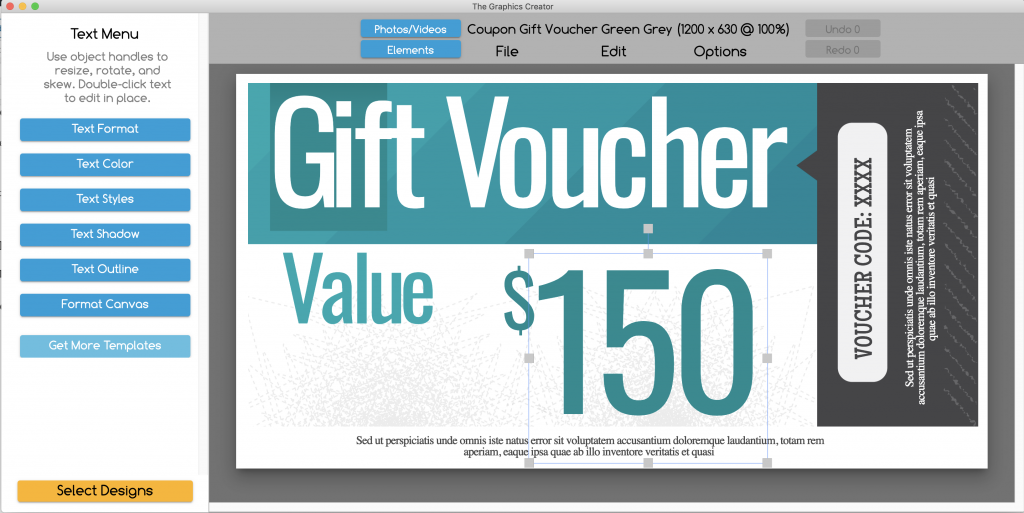 Specifications
BONUS: If you're a first-timer with Laughingbird Software, you're getting The Graphics Creator Software with your very first purchase!
Win/Mac compatible
Software and templates are downloadable