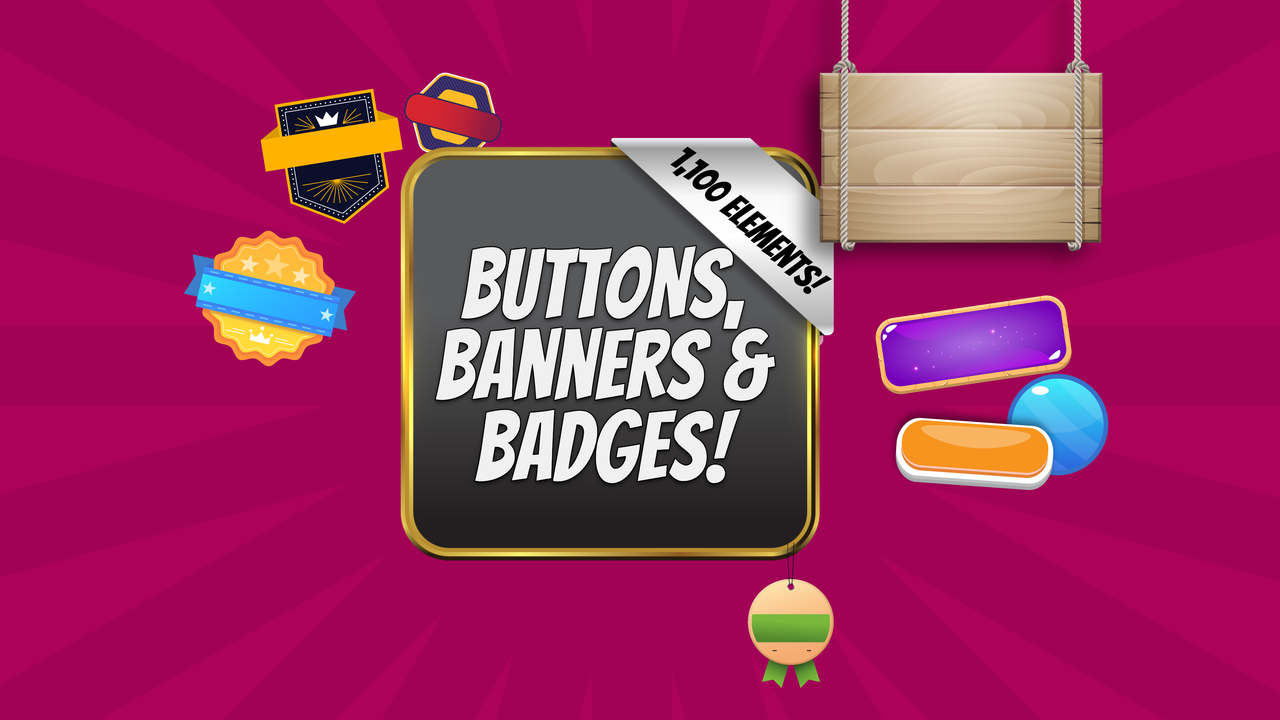 Over 1,100 BUTTONS, BANNERS AND BADGES to add your text to! Instantly!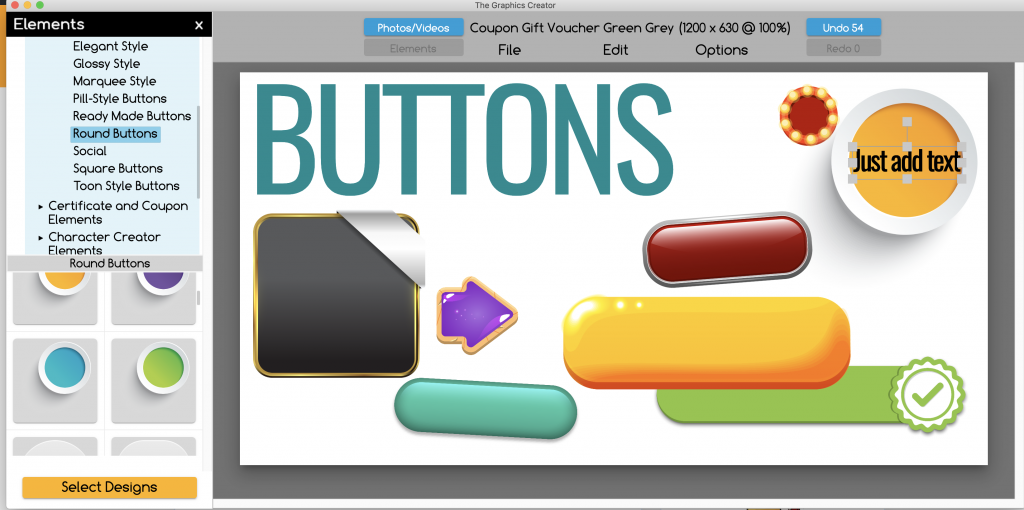 Help your brand stand out from the crowd and give it a professional look… without having to hire a designer!
Easily make an online banner, button, or badge for your page design, email, and social media graphics.
The buttons, banners, and badges design elements will promote your brand and show your audience where to go next. Add a customized button or banner to any graphic to spruce up your email and social media marketing, advertisement, blog, and website.
Then add an attention-grabbing banner, badge, or sign to let your audience know more about you.
Use Buttons to Show Online Visitors Where to Go
Use colorful, customizable buttons to draw attention to what you want your audience to see on your website, on social media, or in your email.
Buttons are small and may seem simple, but they pack the biggest punch when it comes to getting your prospective customer to act!
With just a couple of clicks, you can have a perfectly sized button in just the right color for your brand. Then, write simple text on your button that tells people what to do next… "Get Your Free Cheatsheet", "Download Now", "Sign Up for Our Newsletter", etc.
How to Use the Banners and Badges
Design a badge for any online celebration or event… in minutes. Whether you're hosting an online event, competition, or party, you can create one that represents you or your brand to place on your website or on social media.
Use them as online "stickers" for brand awareness, awards, achievements, or for a good cause.
Badge designs are super flexible: Change the size and color and then write in your text. Each graphic can be saved as transparent and added to any ready-made Graphics Creator design template.
Just click the "Elements" menu, find what you need, and then drag and drop it onto your canvas or template.
Item Features
Online banners, badges, buttons, signs, and price stickers for online use in e-commerce, web design, content marketing, and social media
Use these unique elements to create stand-out graphics and advertisements
1,135 high-quality graphic design elements
425 Badges, 300 Banners, and 400+ Buttons
Re-size an element, change colors, and add your text! Write whatever you want to say on any of the graphics.
Easy drag and drop buttons, banners, and badges make it quick to add the graphics you need to make your online business successful
Commercial license included:  Resell the designs you create with these buttons, banners, and badges
Specifications
BONUS: If you're a first-timer with Laughingbird Software, you're getting The Graphics Creator Software + 40 free templates with your very first purchase!
Please install The Graphics Creator software and the free template set in order to design with these elements
Win/Mac compatible
Software download