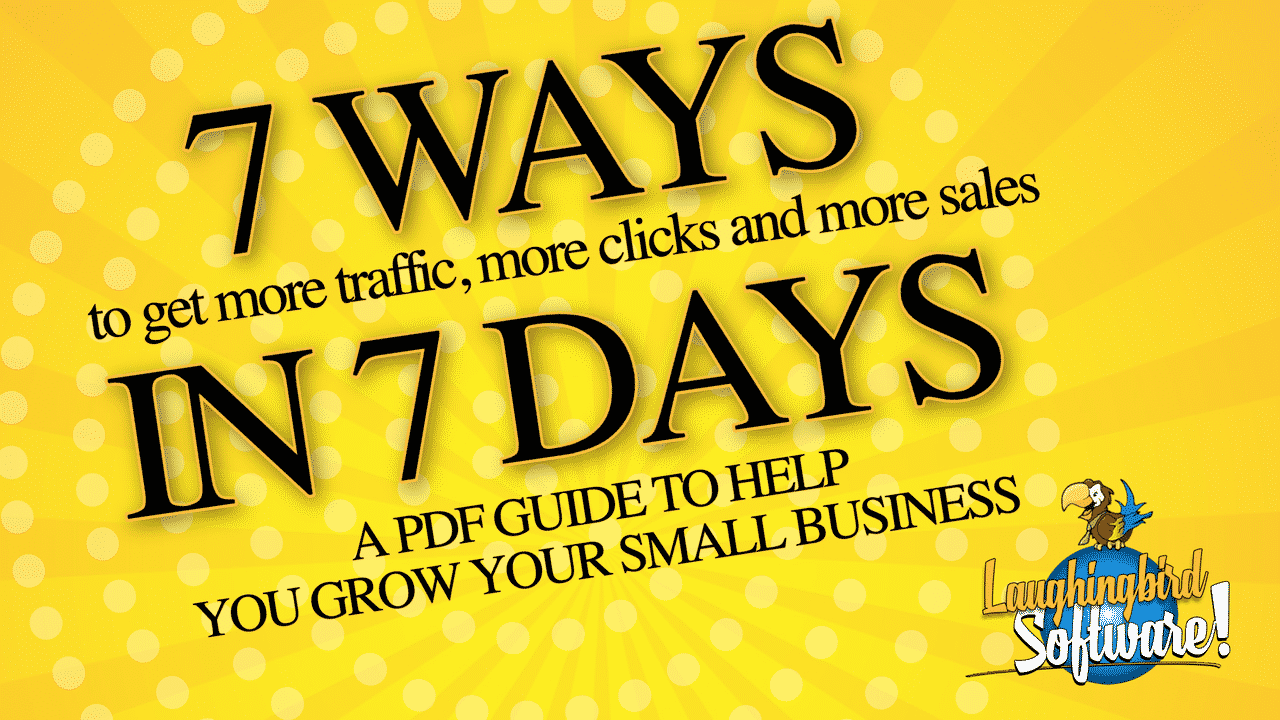 Hello there! Thanks for checking out this valuable little booklet! We think you'll get a lot out of it.

 
🤗
We're Marc and Lisa Sylvester. We created a software app called
"The Graphics Creator" – Mac & Windows software that'll help you create beautiful images for your small business, product, or service!
Creating software, or a website… or a small business is one thing, but marketing your business and "getting the word out" is a lot trickier. 
Over the years, we've learned a few things about marketing and graphics. 
This book contains 7 important (and super easy to implement) ideas that'll help you get the word out about your services!
Each of the 7 tips can be accomplished in just a few hours or less. If you do one tip each day, you'll definitely start getting more traffic. 
And more traffic means more sales.
Sounds good, right? Let's jump in… 
Download this free PDF guide and learn how to get more traffic, more clicks, and more sales… in 7 days.