Hey Creatorpreneurs!
It's easy to get into a routine and completely miss the simplest way of creating graphics.
More time doing things the hard way means less time making progress in your business or enjoying life!
For example, if you continue to open the Graphics Creator and make graphics the only way you know how, you might do it the hard way.
Plus if you use only the functions you KNOW how to use, you might be missing out on ways to make your graphics even more stunning!
Don't find yourself saying… "Why didn't I know that 2 years ago?"!
Take a look at what's next…
And check out our newest graphics here!
---
CREATORPRENEUR TOOLS & RESOURCES
The Graphics Creator
It's time to get to know your Graphics Creator better (this is all about making you an outstanding graphics maker)!
Let's start here. Do you know about these simple graphics-making design tools INSIDE the Graphics Creator?
Text Styles: Create a solid background to your text (jump to 3:31 when watching if you'd like) as you write… and change the color of just one word in a string of text! Perfect for helping text on an image stand out (look for "Text Styles" in the Text Menu)
Circle Text Generator: Design curved text like this– Add a text circle to your logo design or advertisement (find under "Insert" menu)
Photos & Videos: Add them right from inside the software- No need to leave your design… just drag and drop your selected image onto the canvas. These make social media creation fast and easy (click on the Photos/Videos menu and pop a keyword into the search box)!
Rule of Thirds Grid: Line up text and images perfectly- Stop messing around with trying to manually line up images and text (click directly on the canvas and use the check box to your left)!
Shapes: Choose your desired shape to use as an overlay (watch at 4:00 minutes)- This gives your design a professional look and helps your message stand out. Make sure to use the "opacity" slider to get the right level of transparency for your design (find it under the Insert Menu).
Have you used all of these?! Log into your Graphics Creator account or open your desktop Creator… take a look at what you can do to simplify your design life.
LAUGHINGBIRD CORNER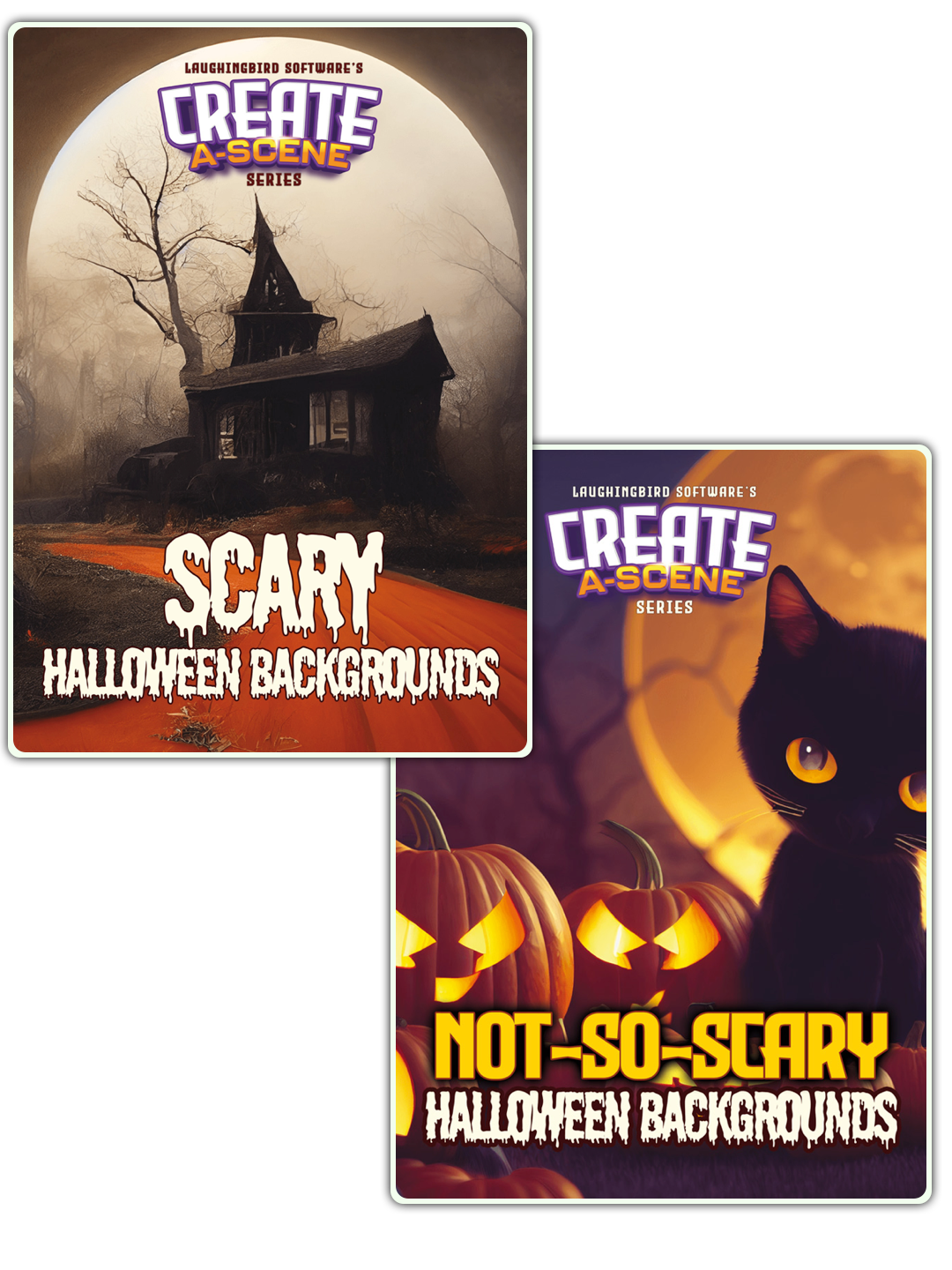 Cute or Scary? What's your design style?!
Take a look at these ALL NEW 100% unique Halloween graphic backgrounds to use in any of your designs… in any software (they're high-quality PNGs).
*****
Here's another way to get more attention AND make your day easier: Drag and drop motion graphics backgrounds into your designs.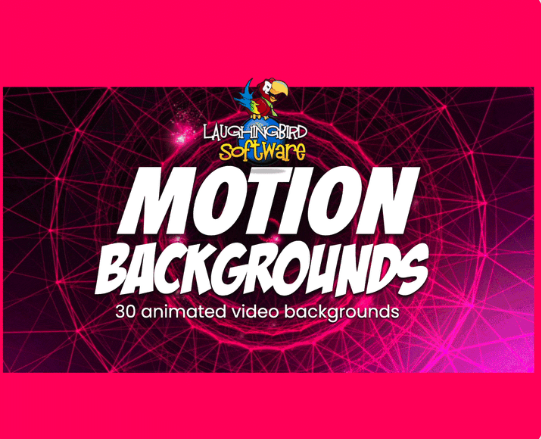 CREATORPRENEUR TIP
Use the Motion Video Backgrounds above for a quick Facebook post, Pinterest pin, or tweet.
All you need to do is add a little text…
How about creating a simple quote from a well-known person, adding a business-related tip, or designing an inspirational message?
You can even create them in bulk so you'll have one to pop into social media consistently!
Of course, these make perfect social graphics at this time of year as well 🙂
– Marc and Lisa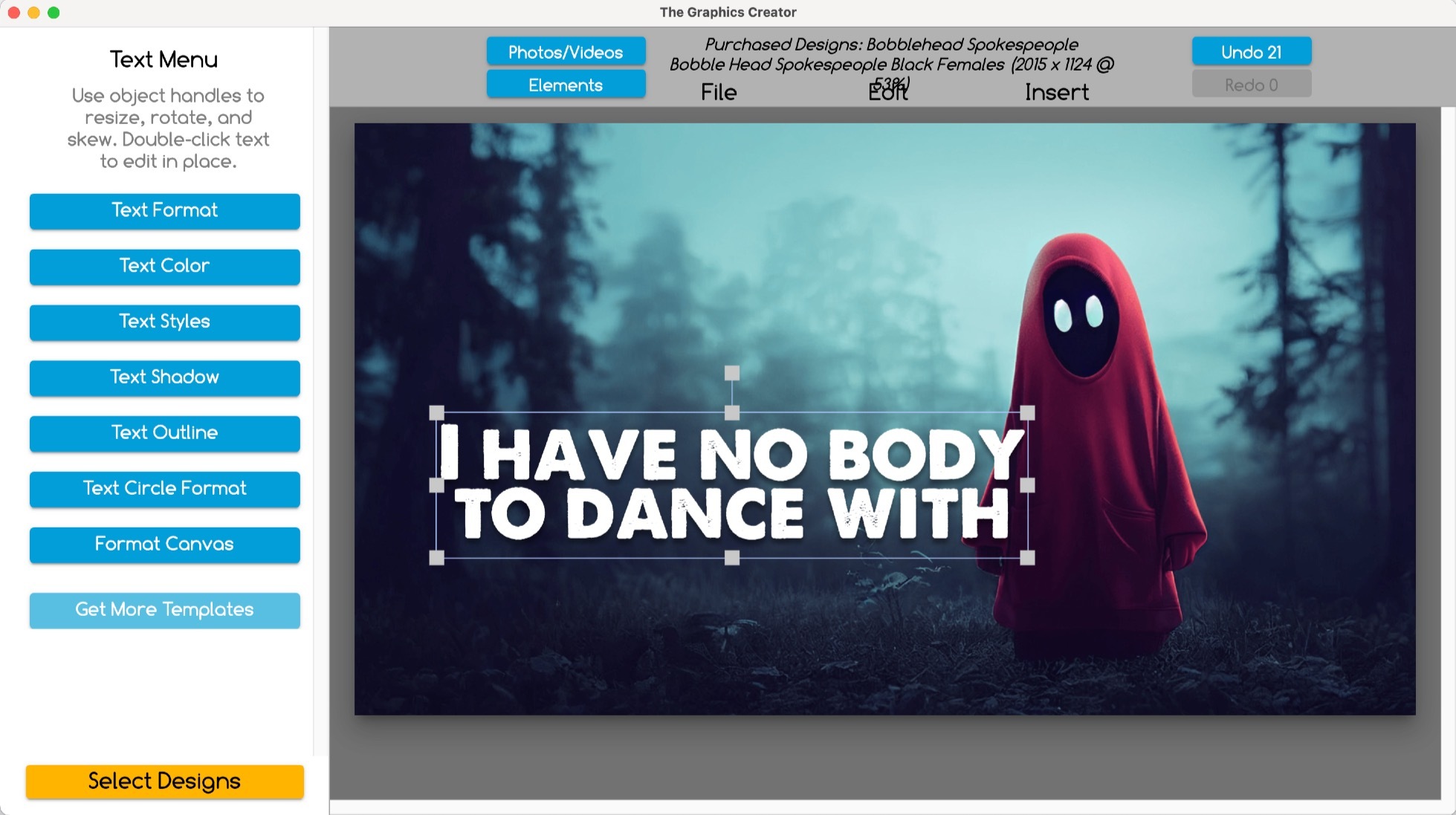 P.S.- Take a look at the brand-new Halloween backgrounds!