Laughingbird Marketplace: Shop Owners Guidelines and FAQ
Shop Owner Guidelines
Become a Laughingbird Marketplace Shop Owner and sell your own creative digital goods and designs!
With a ready-made audience of Laughingbird Software Graphics Creator users and no website set-up or fancy technology required, you can become a Shop Owner fast
You just need one or more custom, personally-created, downloadable products ready to sell!.
With your own Marketplace shop,
Laughingbird provides you with:
Free digital storage space for all of your products and easy uploads
Instant Digital Delivery of your product to your customers
Immediate access to the Laughingbird Software audience who are excited to buyunique graphics and creative products
All of the tools and statistics needed to manage your shop and your customers
No Exclusivity: Share your products on your own website or anywhere else
Zero Shop Fees: No set-up fees, no upload fees, and no digital storage fees
Laughingbird handles all of the payment issues. You just upload your products
Freedom to price your own products (subject to a minimum)
Sell courses, graphical elements, fonts, art and more! (no PLR products tho.)
All of that is done for you … and best of all; YOU keep 60% of the profit!
What Can We Sell in the Laughingbird Online Marketplace?
Unique Design Assets and Digital Products
As long as you create your own digital product and you have 100% rights to sell it, then it qualifies! These should be products that customers can download instantly (Laughingbird takes care of the instant delivery).
Designs You've Created with Laughingbird Software and The Graphics Creator
You've probably already made unique designs and products using The Graphics Creator. So why not sell them?! Or create anything new with the sole purpose of selling it in the Laughingbird Marketplace. Loads of Graphics Creator users need your unique design perspective and cool graphics to add to their own designs. If you're not already a Graphics Creator user, take a look here so you don't miss out!
High-Quality Work
The Laughingbird marketplace is for creatives that value their work and designs. So, when submitting your first product, make sure you show us how you've focused on the fine details and upload quality images that show exactly what you are offering.
Assets that Give Amazing Value to Your Customers Designs and Online Businesses
Give your customers what they want. Will your product add value in some way? Will it help them finish a project, beautify their website, finish a client job, or improve the look of an end product? Make them excited to buy from you!
How Do I Benefit by Selling Downloadable Goods in the Online Laughingbird Marketplace?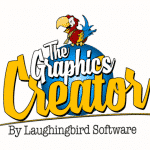 Set up a product once… and sell it forever!
This is passive income at it's finest. Earn money for being creative! There are no tricks to it and no technology to learn.
Set Your Own Prices (following the minimum price guidelines)
Once your shop is approved, upload your first product for approval and set the price!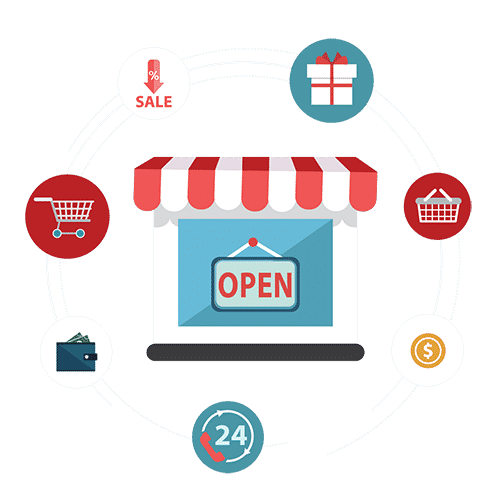 Sell your product in the Laughingbird Marketplace and anywhere else!
No exclusivity! After all, you're a Creatorpreneur & own your designs and digital products.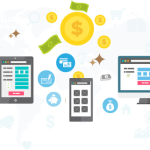 Easy Uploads! Just fill out a quick form when you're ready to sell!
Once you're a Shop Owner, you don't have to wait to upload more creative products!

Get More $ for Your Creative Products
Get a commission that favors you, the artist and Creatorpreneur… keep 60% of each sale!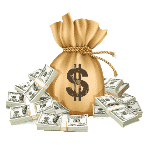 Laughingbird Affiliates Can Help You Sell Your High-Quality Products!
It's easy to make more money when other's are helping you sell your unique products.
Shop Owner FAQ
Ready to Earn an Income by Selling Your Creations?
Check out the Frequently Asked Questions below for more info on:
*Selling
*Getting Paid
*Managing customers!
GENERAL QUESTIONS
SELLING
YOUR CUSTOMERS
GET THE GRAPHICS YOU NEED SHOP LAUGHINGBIRD SOFTWARE PRODUCTS
WATCH THE HOW TO VIDEOS
WATCH & LEARN HOW FUN AND EASY THE GRAPHICS CREATOR IS
BECOME AN AFFILIATEEARN MONEY BY BECOMINGA RESELLER