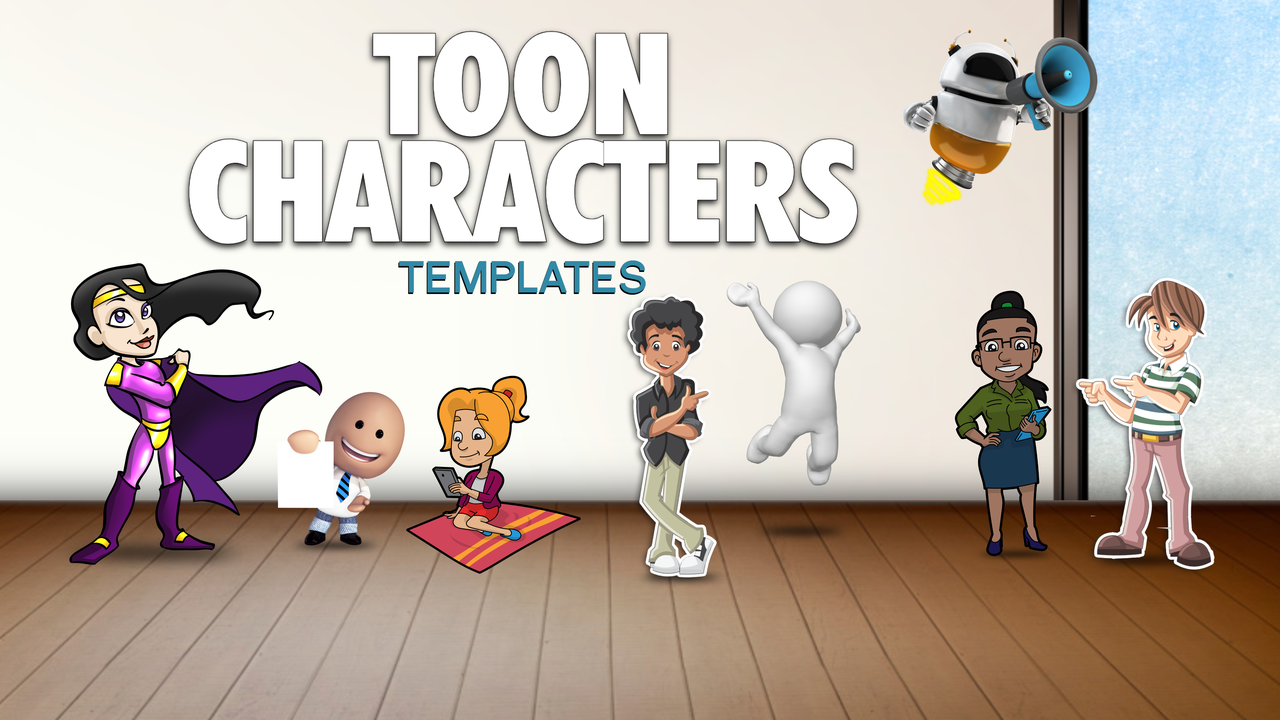 You CAN create designs with adorable characters and cartoons! What… you think you can't? Well, guess what? You don't have to be an artist or a designer to make creative graphics using the Toon Characters with 100 templates!
In this fun template set, you can mix and match characters with your perfect graphic design template. And, in addition to ready-to-go templates, you'll get individual PNG (transparent!) characters to help you make the perfect design for your business or personal use.
Over 100 creative templates – Ready to modify! Check out these examples: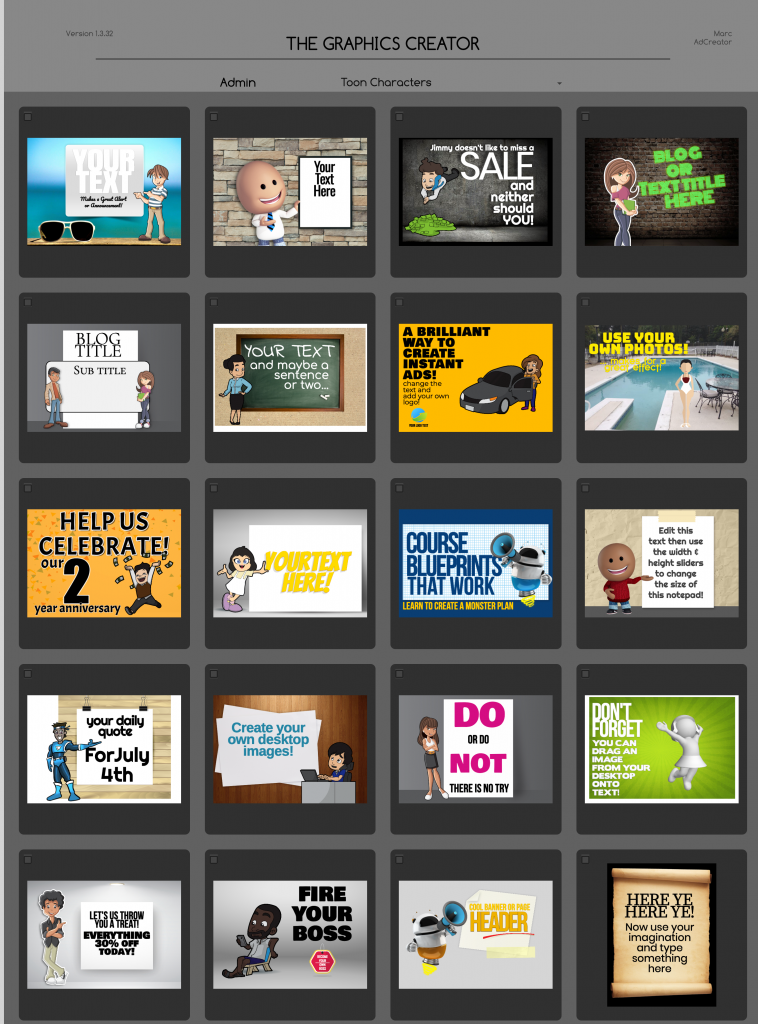 Item Features
The Laughingbird templates with the most "character"… period.
Make super cute and fun quotes, memes, character logos, and endless social media posts with these adorable characters and templates
105 unique templates with characters
Import images, photos, and backgrounds
Export as JPG, PNG, or transparent PNG
Easy drag and drop design elements make it a snap to get started… and there's always room to add your creative touch
Commercial license to resell your creations included!
Specifications
BONUS: 40 free templates with your very first purchase of any template set
Use with The Graphics Creator 8 downloadable software:  It's loaded with built-in tools, so you can learn fast and get your design project done in no time
Win/Mac compatible
Software download
More character designs you'll love: