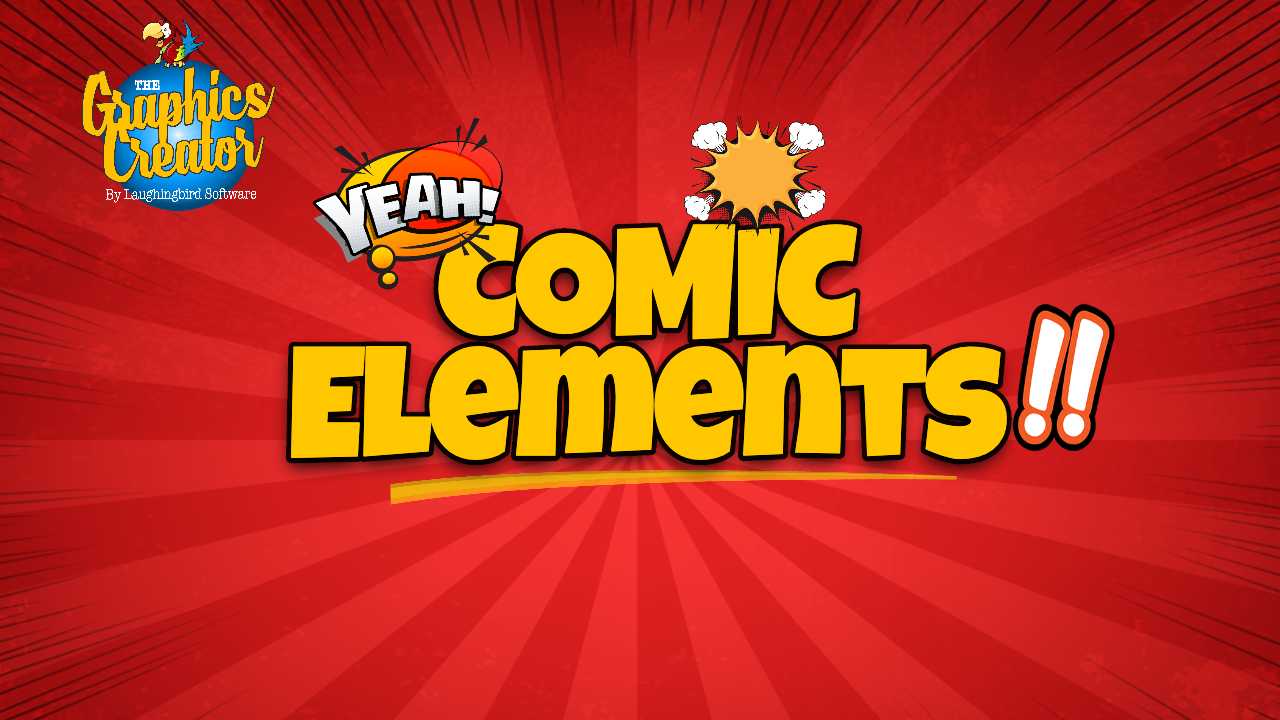 Don't be left without access to a ton of fun, comic-style and cartoon graphic elements for everyday use! Add them to any graphic to spice up your social media marketing, advertising, blogging, and website.
They're super flexible: You can change the size and color of each element, make it transparent, or add one or more to any ready-made Graphics Creator design template. And, they're ready-to-go from within the software. Just click the "Elements" menu, find what you need, and then drag and drop it onto your canvas or template.
Item Features
The mega-pack of comic design elements… for just about anything!
Use these elements to create super unique graphics and advertisements, right from within The Graphics Creator software.
Over 650 high-quality cartoon design elements
Banner, badges, buttons, shadows, price stickers, frames, corners, e-commerce and social media elements, fire/water elements, paint splotches, and more!
BONUS: 50+ backgrounds
Re-size, change colors and modify the opacity
Easy drag and drop design elements make it a snap to get started… and there's always room to add your creative touch
Commercial license to resell your creations included!
Specifications
Use with The Graphics Creator 8 downloadable software:  It's loaded with built-in tools, so you can learn fast and get your design project done in no time
Must have purchased Graphics Creator 8 software with at least one template set already installed- Will NOT work with trial version only
Win/Mac compatible
Software download