Grow your business... visually!
Welcome to The Graphics Creator
Whether you need a character mascot, Facebook image, or a custom logo design – The Graphics Creator has easy tools that make designing images for your small business, your blogs, and your social media posts simple, fast, and fun!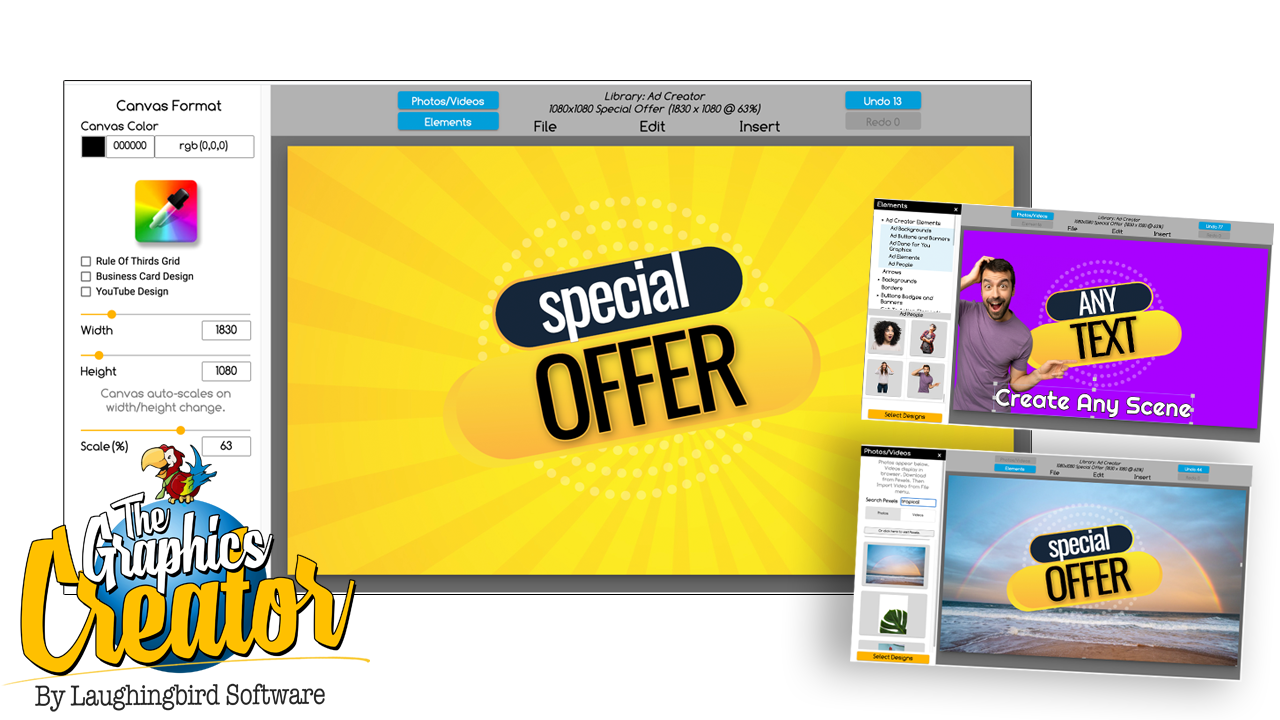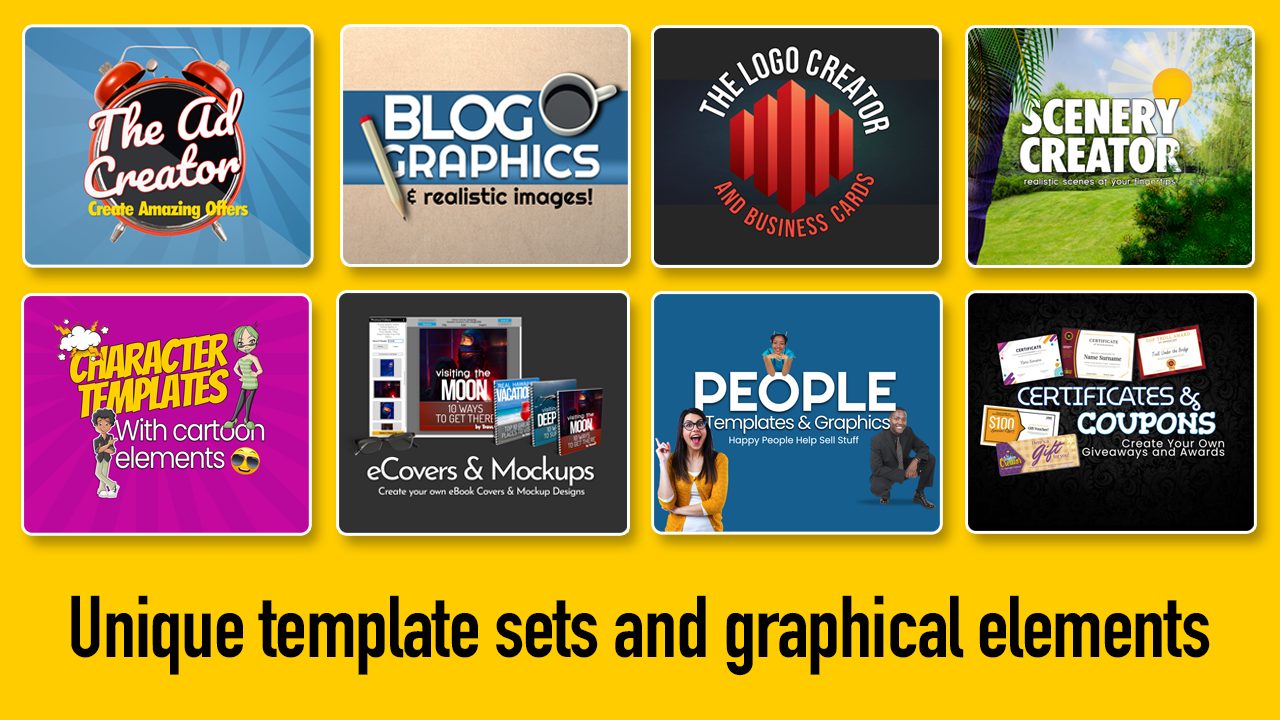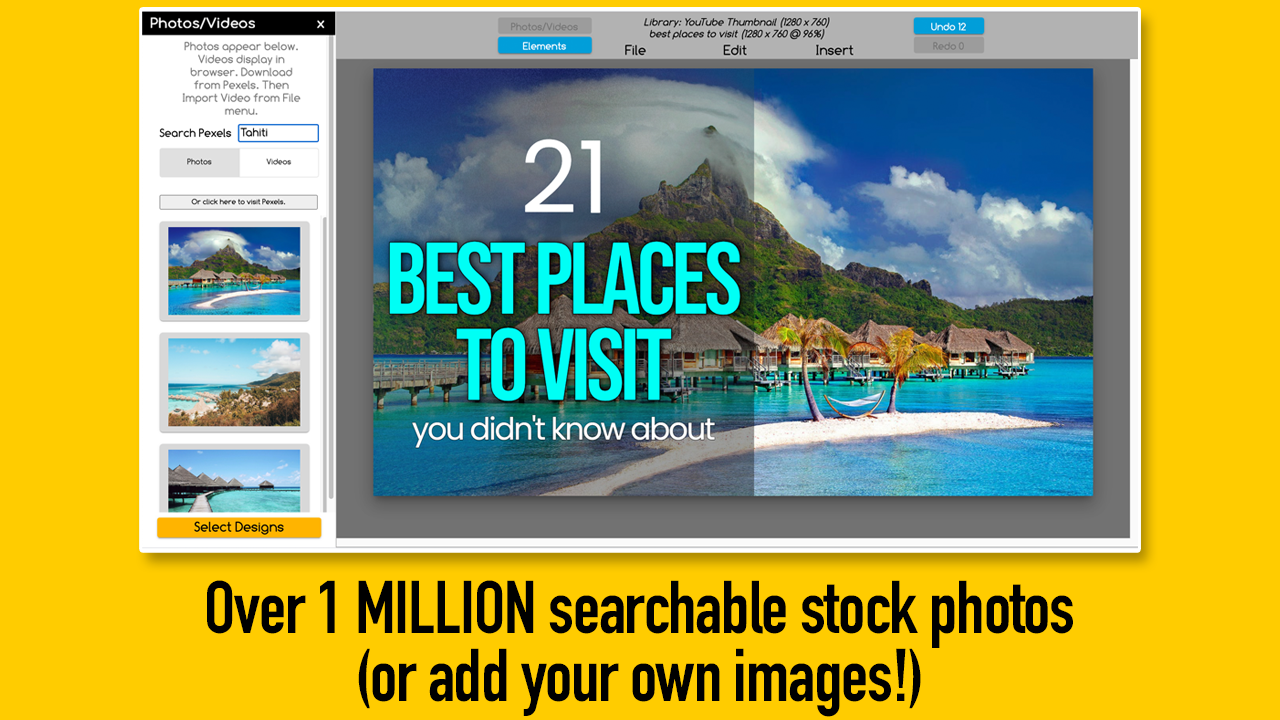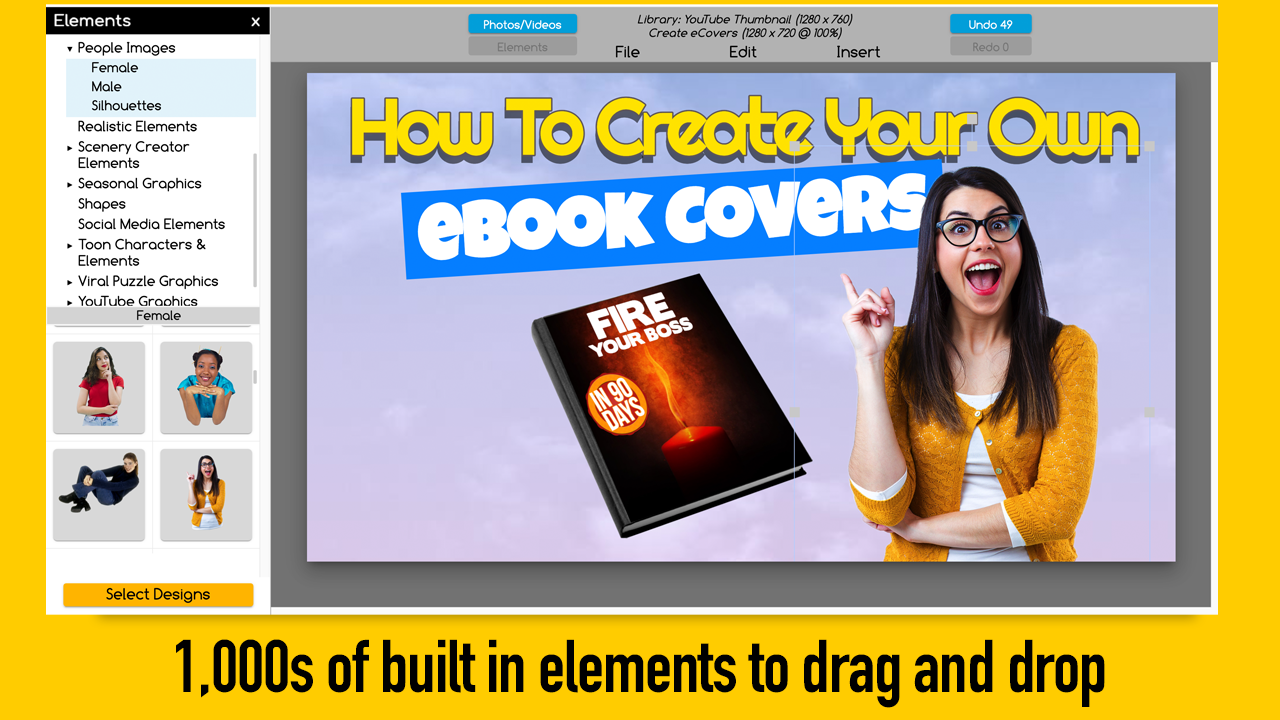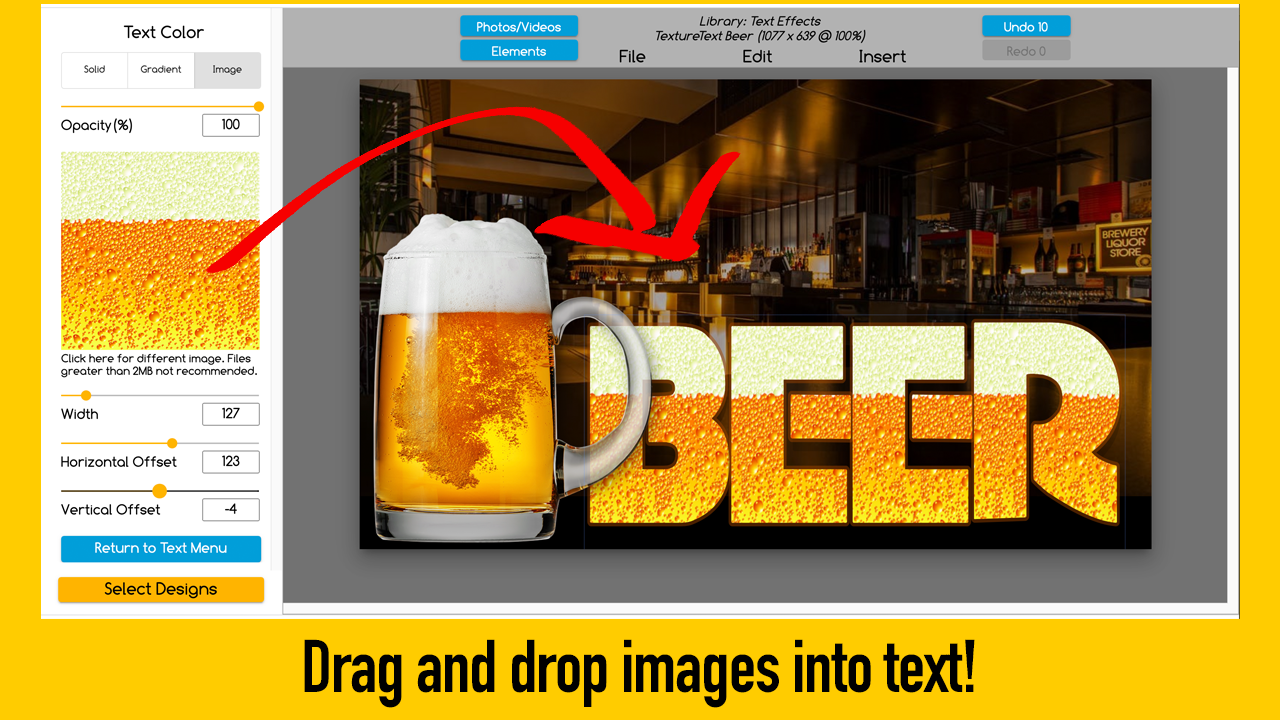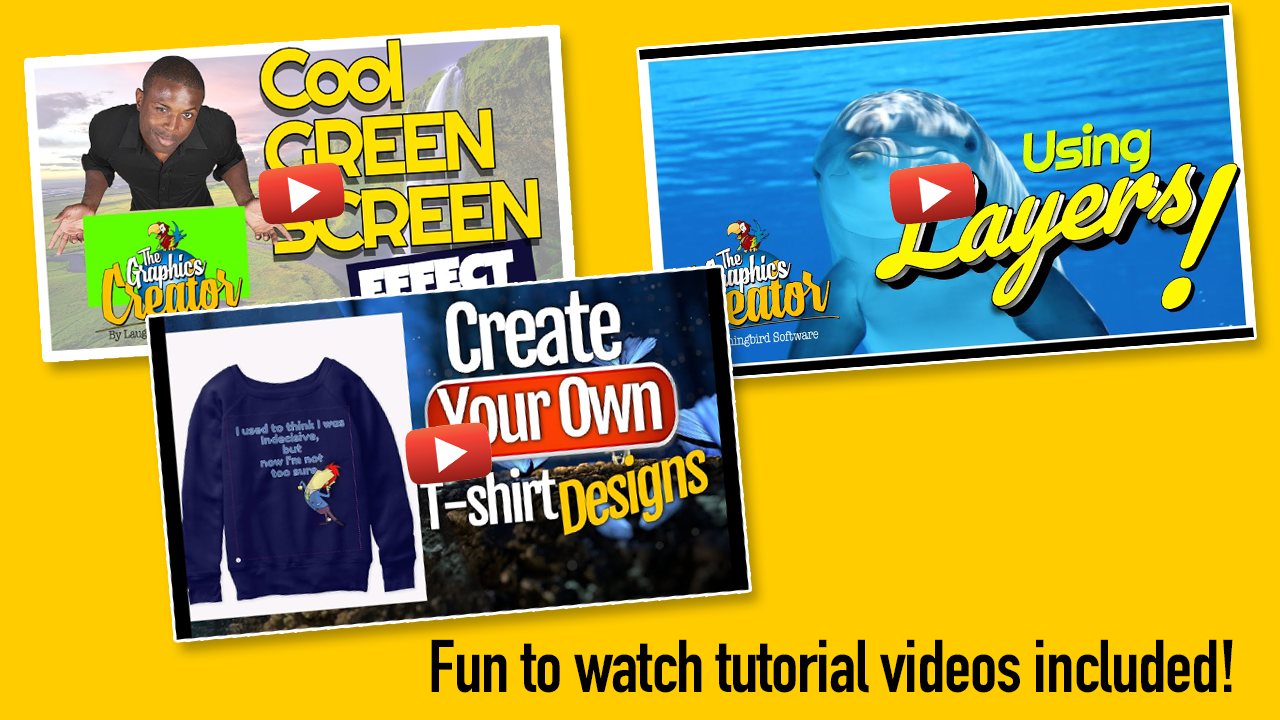 • Social Media Graphics
• eBook Covers
• Logos & Business Cards
• Graphics for your YouTube Channel
• Mascots for your brand
• Coupons & Certificates
• Graphics with Motion Backgrounds

…and so much more!
The Graphics Creator is an online creation tool.
Just login, pick a template – and modify it. You get unlimited revisions. Unlimited downloads… and a million possibilities.
The Graphic Creator is the perfect way to turn your business into a modern-day marvel. Design with 1,200+ unique template variations (& more being added all the time).
Whether you need a character mascot or logo design – The Graphics Creator has easy tools that make designing images for small businesses (or even big ones) simple and fun!
• Log-in anytime from anywhere!
• It's always updated. Nothing to install.
•Available for Macs, Windows, Linux, or Chromebooks.

( There's also a downloadable version you can use! We also have a Free Graphics Maker also available for Mac and Windows)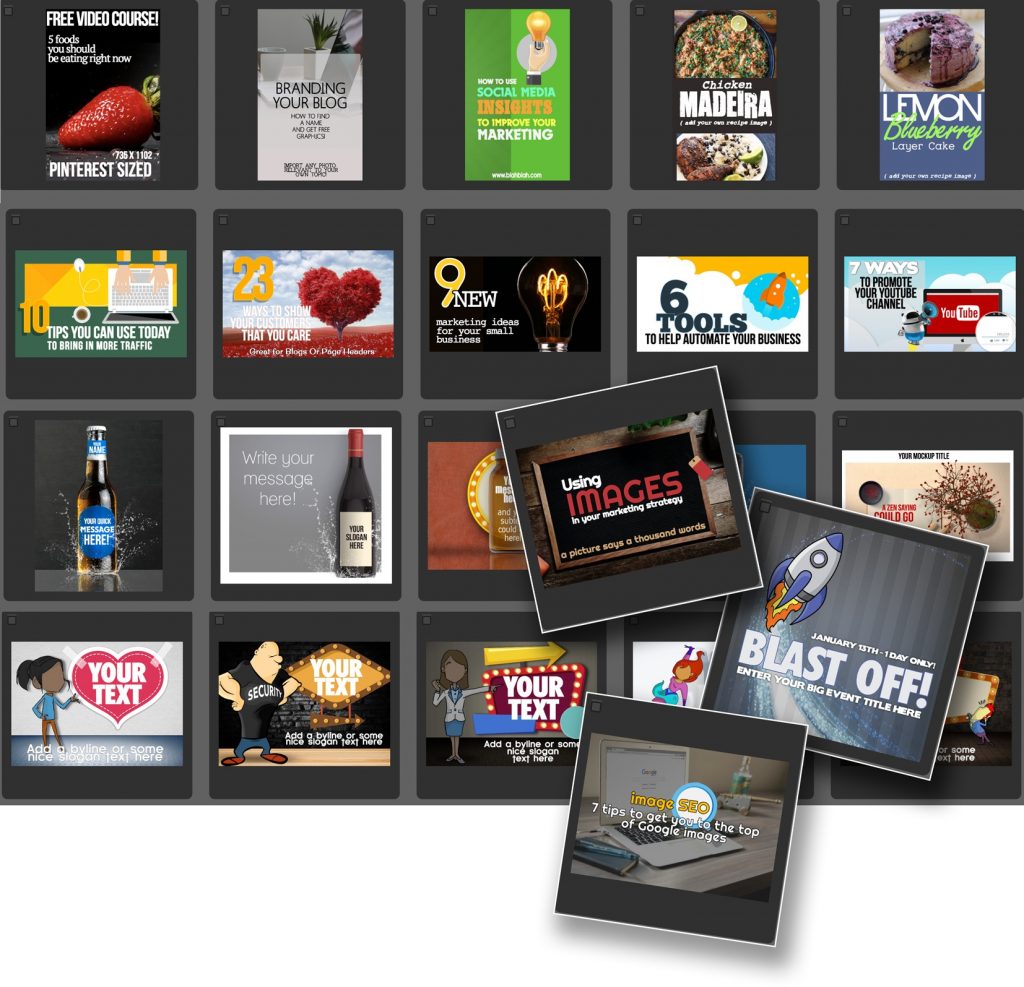 Access to 1,200+ UNIQUE templates
Create a million images with this one amazing graphics tool!
The Graphics Creator online contains templates for any graphic you need to create for your small business…

Create a mascot character and put it into a YouTube thumbnail. Create a logo and instantly turn it into a business card. Your imagination's the limit!
1.2 million royalty-free stock photos... built right into the software.
Need a photo of a beach? Perhaps one of Canada or Hawaii maybe? Just search for it… right inside the app. Then drag it right onto the canvas!
Make every design easy with drag and drop motion graphics!
Create your own motion graphics, easily and effortlessly! Just drag and drop the animated backgrounds into your design. Record it using our built-in recorder or upload your own video file! 
Then export it all into a video format that Facebook or YouTube will love.
5,000+ GRAPHICAL ELEMENTS WAITING TO BE USED IN YOUR NEXT PROJECT ... OR JUST FOR FUN!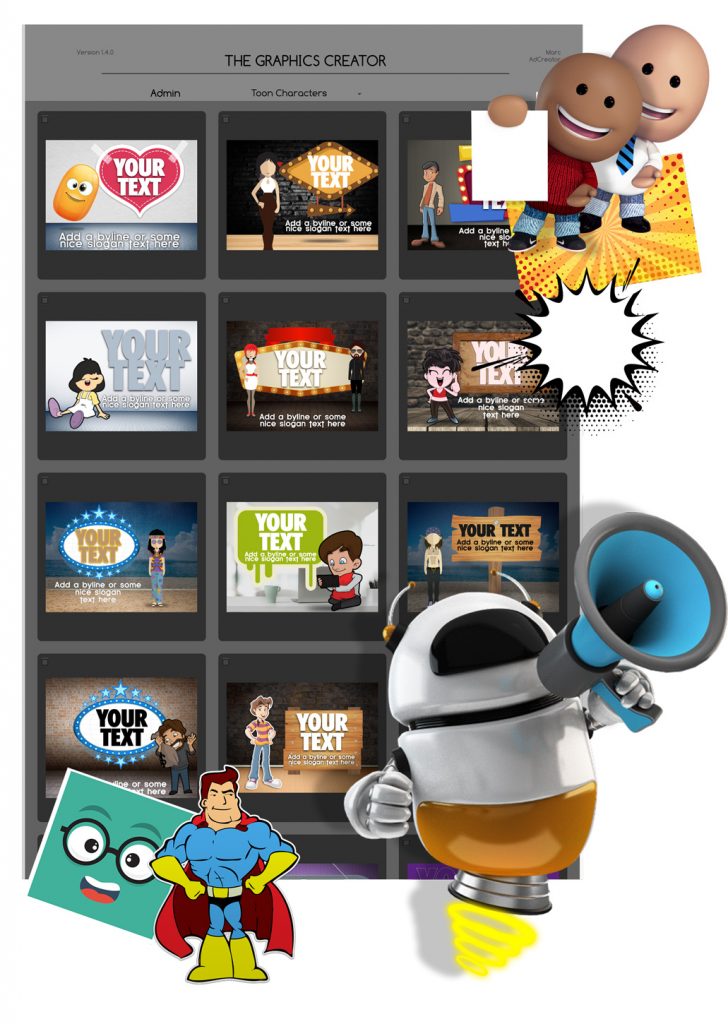 Cartoon elements and eye popping characters… marketing your website has never been so fun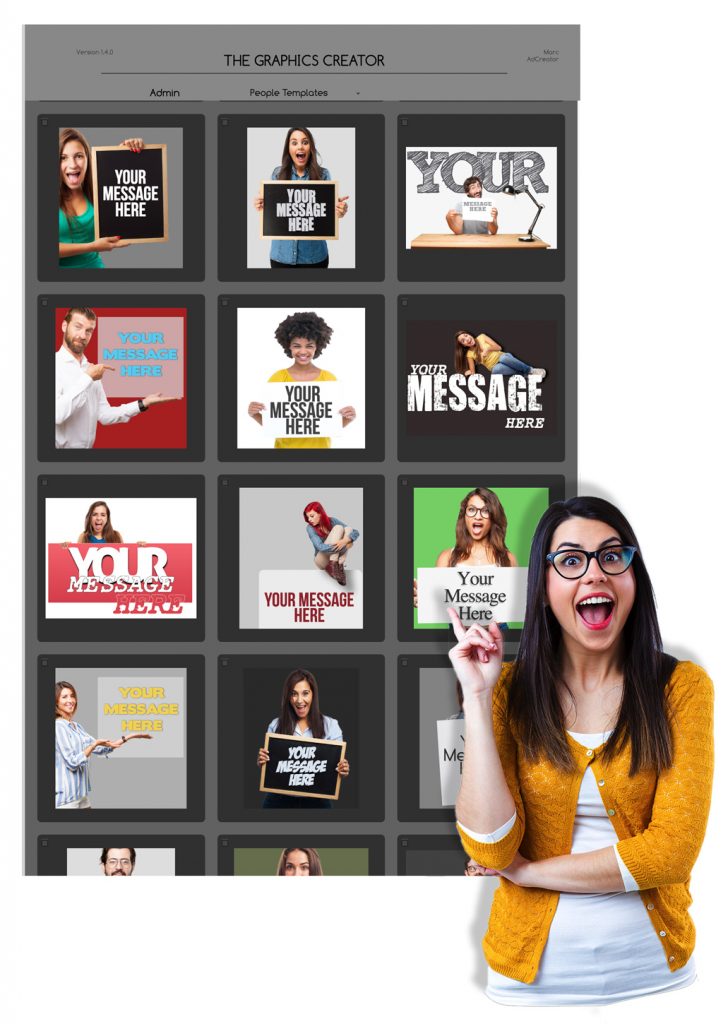 Hundreds of people graphics with transparent backgrounds to simply drag and drop into your designs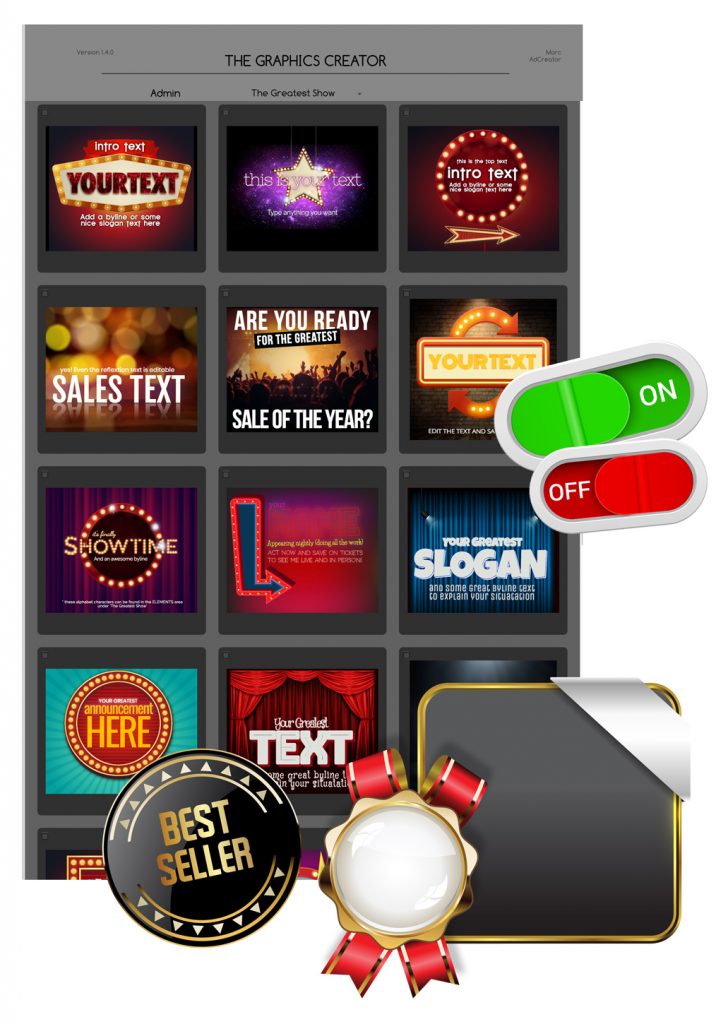 Buttons, banners and badges – done for you, or add your own text! Use these for your next sale and users won't be able to resist
Create YouTube Channel Art

Create Social Media Images
FREE 1 Week Trial!

Test it out! Create Graphics!
Have a blast.

This special offer includes everything in our other plans. 🤗
Would you prefer the downloadable (desktop) app?
What's the difference? (click)
For Each Template Set (sold separately)
Create YouTube Channel Art

Create Social Media Images
YOU'LL HAVE INSTANT ACCESS TO ALL OF THESE TEMPLATE SETS
Every time we create new templates - we add them automatically to the app!
The software creates AMAZING graphics and because the learning curve is very small, even a beginner can create professional looking logos, Facebook or YouTube channel art, blog post images, and much more! It's AWESOME!
Some frequently asked questions...
Grow Big, Grow Fast With The Online Graphics Creator!