Whether you're a budding designer, an online marketer, or a small business creating your own graphics, you need attention-grabbing images to make an impact.
As a beginning designer or DIY creator, you can make stunning graphics with a toolkit of the best images, photos, fonts, templates, and simple software. You don't need Photoshop or advanced design software to get started.
So, I've compiled the best free or inexpensive design products to help you create graphics fast that'll sell your product and make an impact on your viewers.
New designers, small business owners, and creatives… keep reading to discover the best graphic design resources.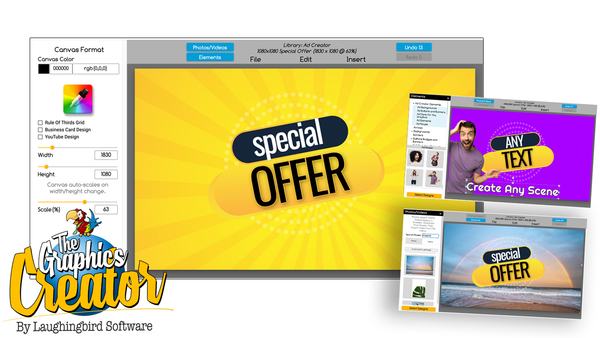 ---
As a beginning graphic designer, you'll need a tool that lets you start with easily modifiable templates that have already been professionally designed.
Not only will you be given an idea on how to start your design, but you'll be able to make quick edits as well.
The Graphics Creator Software is really a must-have for beginners, even if you're attempting to learn challenging products like Photoshop or Illustrator.
You can actually create designs just like you would in Photoshop– but much more easily.
You can use special features like shadows, outlines, and rotations with a click of your mouse. Not to mention that there are over one thousand templates… and more templates are always being added for free!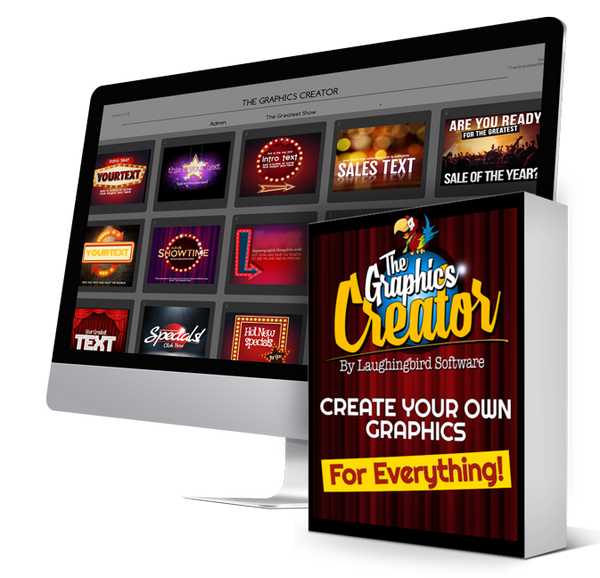 You can also search hundreds of unique fonts for use, right inside the program. And there are thousands of free stock photos that you can use personally or commercially (as always, read the license).
And, unlike other design software, you can create video motion graphics and animated gifs within a few minutes!
Other amazing editing features include an opacity tool, really cool color picker, and the ability to import your own videos and images.
This gives you the freedom to be as creative as you want, opening the door for you to become a more experienced designer as well!
Discover all of the best things about the Online Graphics Creator.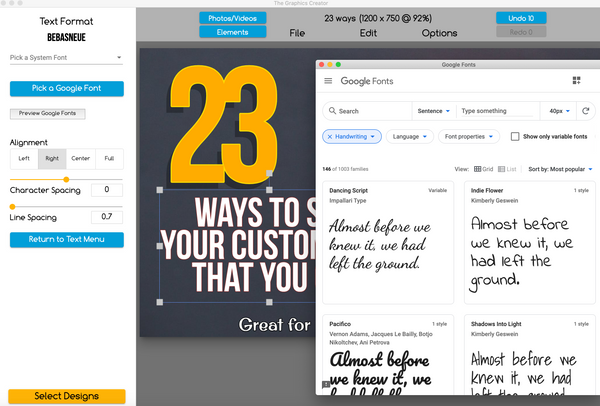 PLUS, you can use all of the other graphic design resources mentioned below along with it. And… you can log-in from any computer, anywhere… it's cloud-based!
---
Don't want to log onto the internet to create graphics? Then here's the downloadable software option to The Online Graphics Creator…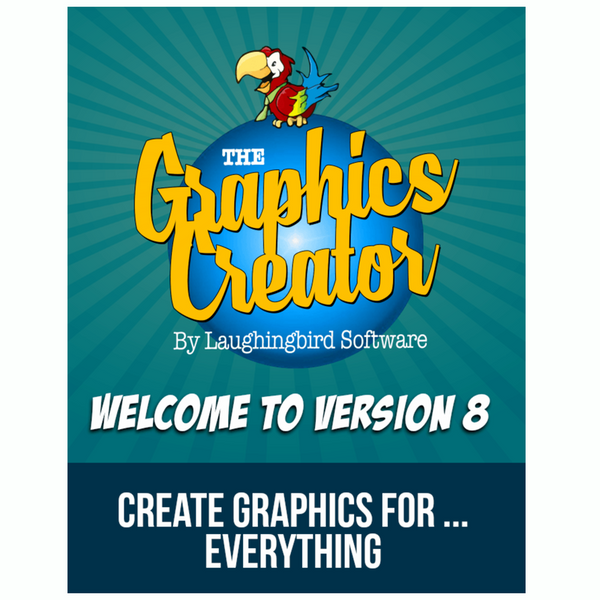 If you want an easy template-based design product that you can download and use immediately, the downloadable Graphics Creator is for you.
Like The Online Graphics Creator, you can instantly create designs for business, like logos, social media images, and marketing ads.
Or make creative designs for education and personal use.
And, it has all of the same features, including the ability to create motion graphics and animated gifs.
The only major difference is that it's downloadable and you can purchase individual template sets to go with the software.
---
Creative Market is one of the most comprehensive resources out there. It's a place where individual designers and artists share their own images, backgrounds, fonts, and photos for other designers to use.
Small companies often go to Creative Market for anything they can use to make their projects easier. They use it for projects such as social media posts to even big billboards and marketing campaigns.
You'll have to buy the designs/fonts you want. But freebies are offered once a week as well. They often have bundles that you can get for a discount. This is a great opportunity for designers to stock up.
Here's what else is cool? You can use the graphics you download from Creative Market in JPG and PNG formats in the Web Graphics Creator!
Get additional textures, icons, really unique fonts, and more. You can even get web design templates and elements. The graphics can be further modified in Photoshop or Illustrator. Always check Creative Market's licensing requirements before using.
---
Unsplash is an amazing place to get high-quality photos for your design. All images are for free and you can choose from thousands.
These images can also be imported into any other graphics software as well.
The images you download can be used for commercial and non-commercial purposes, so they're perfect for use in business marketing campaigns. While these are all free, it's left up to you to give some credit to the original photographer.
Even though it's not mandatory, giving the photographers a shout-out or credit helps them to continue submitting more free photos for your use.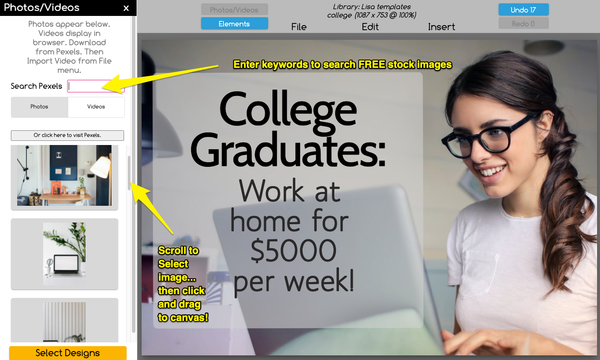 ---
Graphic designers will definitely be interested in this graphic design resource. Fonts are a great investment for anyone creating their own designs. But, really, who can say no to free fonts? In Font Squirrel, you have a choice between San Serif, Serif, Script, and other types of fonts – all for free! You can also use these fonts for commercial purposes.
You can use these fonts on your computer or on various editing tools. However, certain types won't work on Windows, Linux, or on Mac. You can try installing a font and see if it works. If not, you still have tons of free fonts to choose from.
But why stock up on fonts? The typeface you use can drastically change how your message appears. In the Web Graphics Creator, you've already got over 800 fonts to play with… but it never hurts to have more!
---
Deal Jumbo offers bundles of fonts, images, graphics, and mock-ups. The price range of the products on this site is what makes it a great go-to graphic design resource.
The price varies for every product or bundle. However, there are lots of fonts and graphics that can be bought for under $10. You can also find freebies and free bundles. The offers change often, so make sure to check the freebies section weekly.
You can also get exclusive freebies or discount if you sign up on their mailing list.
---
Want to sell your graphic designs?! Create them with the number one do-it-yourself graphic design resource.
By utilizing a variety of graphic design resources, some of them for free, you can create unique designs without spending lots of time or money.
Although these resources are suggested for newbie designers, they are also used by more experienced design professionals. Creating designs from scratch is a hefty load to carry, even for experienced graphic designers.
So, whether you're a small business owner, a beginning designer, or a more experienced designer, these tools will make your life much easier and more productive!
Easily create amazing graphic designs by importing and modifying the many resources you've discovered from above into the Online Graphics Creator.
---
Disclosure: We may occasionally be an affiliate or brand partner for some of the tools or services mentioned in this blog. This means that, if you happen to purchase anything from links you click on in this article or in any of our blog articles, we may receive a commission, at no cost to you. Because we want you to have access to awesome stuff, we'll only suggest tools that'll help you grow your business and make your day easier!